Detective Comics #982 Gets New Creative Team, Story
May 16, 2018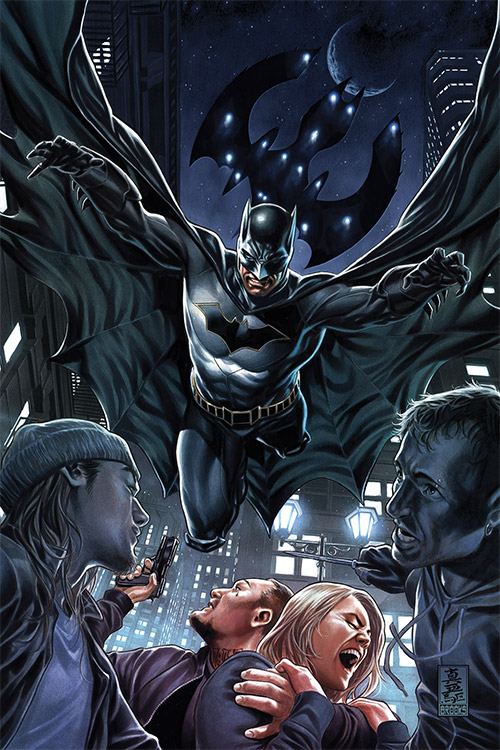 Detective Comics #982 Variant Edition by Mark Brooks shown above

DC Comics has announced that Detective Comics #982 (APR180192 - APR180193) is now written by Michael Moreci with new art & cover by Sebastian Fiumara.
The issue features a new story, "The Cursing of Gotham City!"

The abduction of a child by a strange, militant, religious sect of Gotham's homeless takes Batman into the city's darkest subterranean tunnels... and into the upside-down world of the vicious spirit Deacon Blackfire!

Preorder now at your local comic shop and look for it on June 13th!