Start Here: Five New Comics For May 16th
May 14, 2018
Never get left behind again, thanks to START HERE!
Admittedly, to be a comic book reader, you have to be a special breed. That is, usually, you have to be willing to go backward and forward in continuity – play catch up as best you can or get left behind by the ever-expanding funny book ecosystem.
Except, that's not entirely true.
Yes, there are a lot of comics out there, but there are plenty of jumping on points because of that fact. Here are 5 titles hitting stores on May 16, 2018. Each is a new series or the beginning of entirely new story arcs. Simply head to your comic shop and tell your store clerk, "Hey, I'd like to START HERE, please."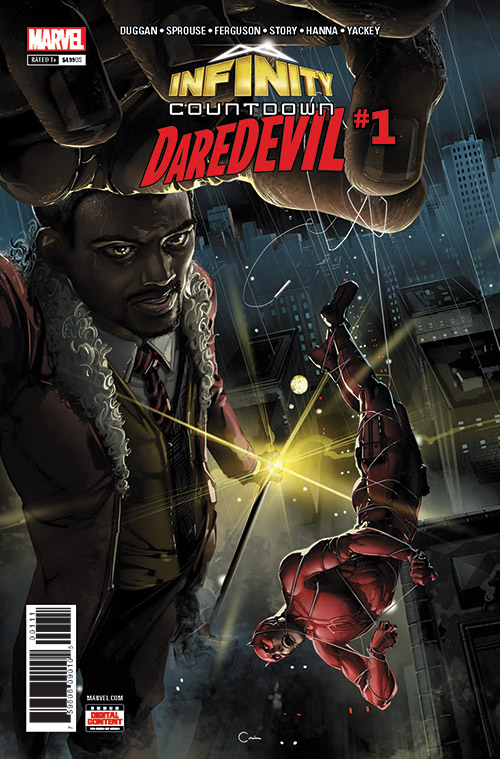 Infinity Countdown: Daredevil
An Infinity Gem has dropped into Hell's Kitchen and Daredevil is on the hunt to make sure it doesn't get into the wrong hands. The man without fear has sworn to protect his home turf from all threats, but The Mind Stone might be too much for even the guardian devil.
How does street-level heroics size-up against one of the galaxy's most powerful artifacts? Find out in Infinity Countdown: Daredevil (MAR180810).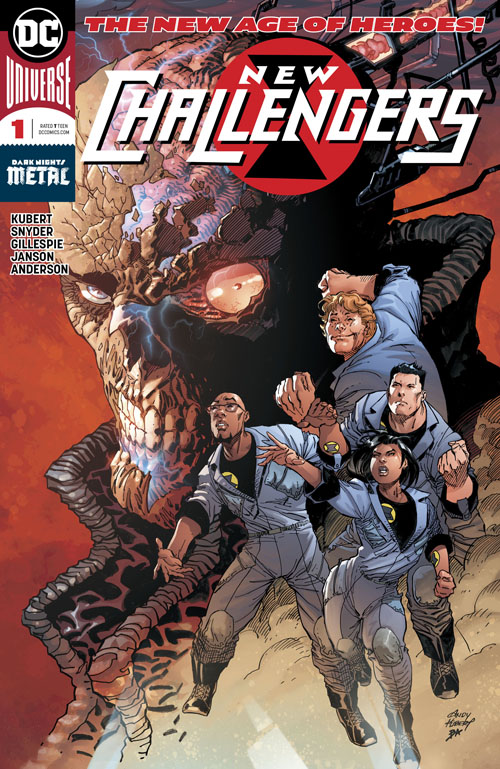 New Challengers #1
The Silver Age era's Challengers of the Unknown gets a 2018 makeover with this all-new series from DC Comics. But are the New Challengers (MAR180239) up to a new challenge?
Five strangers are forced to explore their DC multiverse at their own peril. These deadly missions will take this misfit crew across space and (potentially) time -- whether they want to participate or not.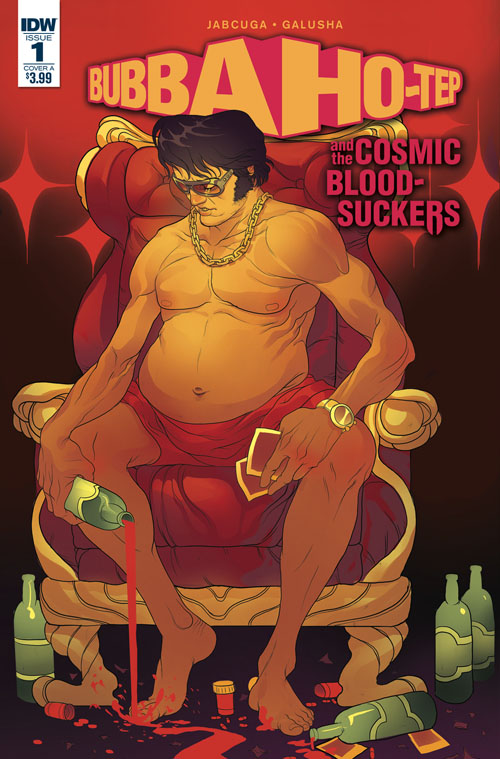 Bubba Ho-Tep & The Cosmic Blood-Suckers #1
From the out-there mind of Joe R. Landsdale comes humanity's savior: Elvis!
Chosen by President Nixon (?), partnered with folk hero John Henry (??), and tasked with defending the Earth against skeletons, vampires, aliens, and ghosts (???), Elvis wannabe is going to save the day one fired banana and peanut butter sandwich at a time. Based on Bubba Hot-Tep -- the cult-hit film starring Bruce Campbell -- Bubba Ho-Tep and the Cosmic Bloodsuckers #1 (JAN180438) is guaranteed to be the wildest ride this side of Heartland.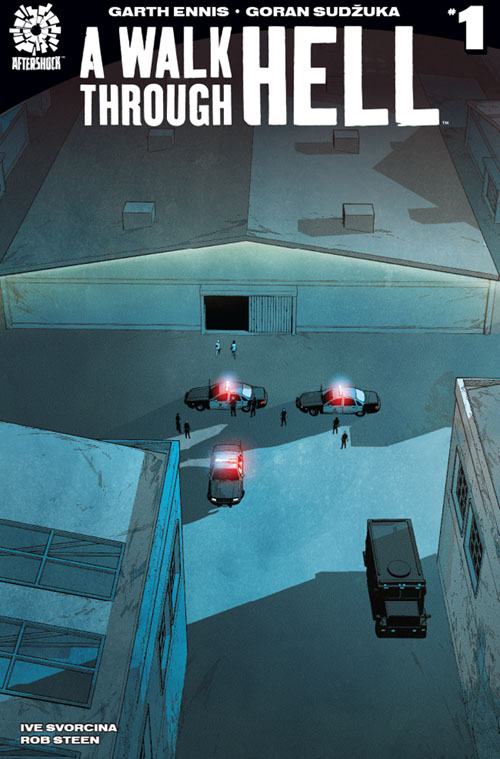 Walk Through Hell #1
Stop me if you've heard this one before: Two FBI agents walk into a warehouse and experience one massive American nightmare!
What's inside? Let Garth Ennis (Preacher, Punisher: Max) and artist Goran Sudzuka (Hellblazer) take you inside a new kind of horror. With Ennis and Sudzuka on board, you better believe A Walk Through Hell #1 (MAR181064) is no stroll through the park.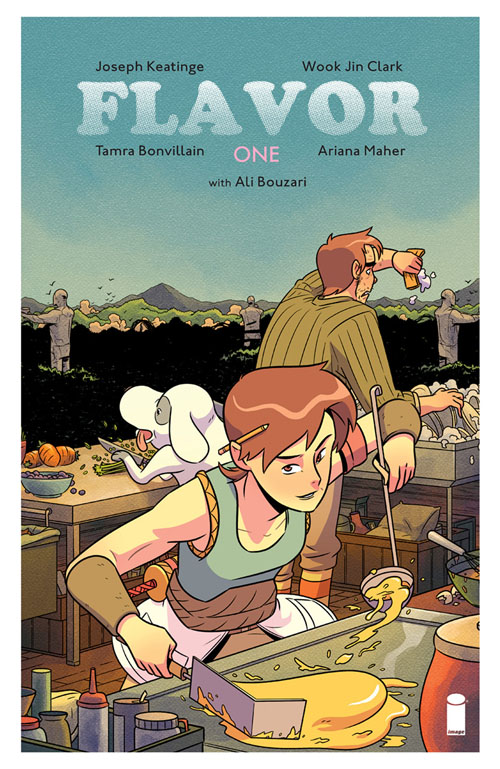 Flavor #1
Walled-off inside a city, chefs have become celebrities and food is not just a luxury it is a necessity -- now more than ever.
Flavor #1 (MAR180590) is a Hunger Games-styled food competition that will tantalize your taste buds.
Bonus: Food scientist Ali Bouzari provides back-up content.
Check out PREVIEWSworld's complete list of new releases HERE!