Collector's Corner: Interview with Marcus Plato
May 22, 2018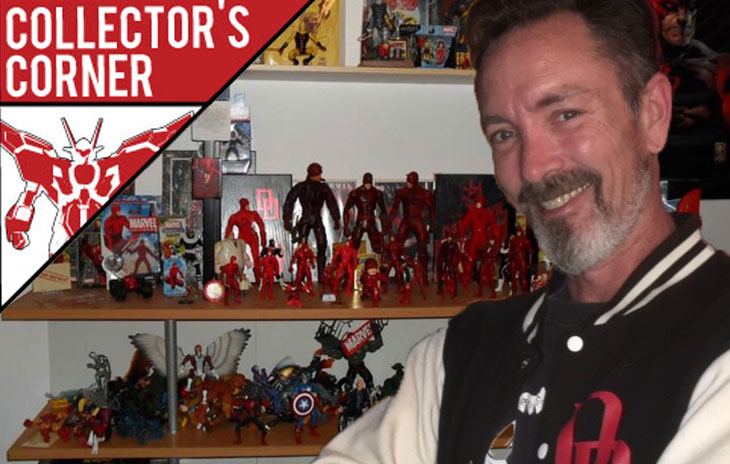 PREVIEWSworld ToyChest proudly introduces Collector's Corner! Here, we'll highlight anyone and everyone with a love of toys and collectibles. Whether it's a hardcore collector with no room on their display case or a veteran sculptor who makes a living in the industry, we'll talk to anyone who lives and breathes toys!
This week, we talked to Marcus Plato, a seasoned toy collector who hails from Western Australia!
Learn what Marcus collects and his advice for fellow collectors.
---
WHEN DID YOU START COLLECTING?
I first started collecting toys when the first wave of Kenner Star Wars figures came out in the 70s (Chewbacca was my first figure).
WHAT SPURRED YOU INTEREST IN TOY COLLECTING?
The idea that I could create my own "movies" with action figures, and not be restricted to what I saw in the films, but truly let my mind run free.
WHY DID YOU START COLLECTING DAREDEVIL?
I started collecting Daredevil when the Secret Wars series was released back in 1984. We couldn't get them here in Australia, so I had to have my Canadian penpal send them to me. He sent me the entire series, but Daredevil really captured my imgination. I started reading the comics just before I got the figure and I was hooked. To be honest, I've let DD fall by the wayside over the past couple of years, as I really haven't enjoyed the comics recently, and I feel that Netflix totally missed the point of the character.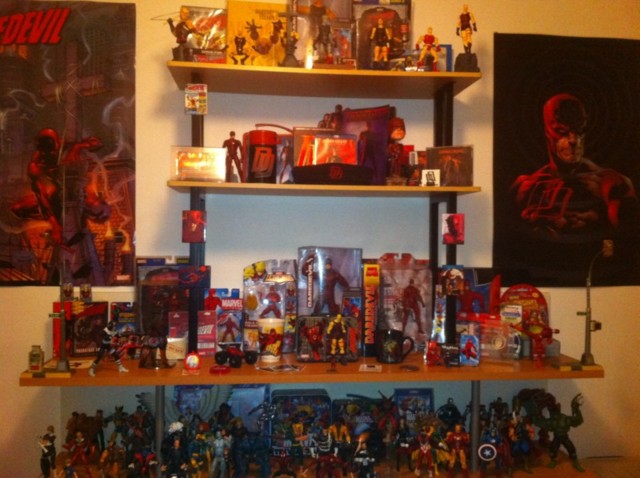 ANYTHING ELSE YOU COLLECT?
I started my NECA Toys Aliens collection five years ago, and so far I have around 150 Xenomorphs of various descriptions and about 50 human figures. I also customise a fair bit, and tend to use the Dutch figures from NECA's Predator line as the base figure.
WHAT ARE YOUR FAVORITE PIECES?
My favourite pieces have to be the Bowen Daredevil statue and the life-size bust of DD.
WHAT IS YOUR 'HOLY GRAIL' COLLECTIBLE?
My Holy Grail was always a NECA Toys Daredevil. Thankfully that was released this year in 1/4 scale. It's one hell of a figure.
WHAT ADVICE WOULD YOU GIVE TO TOY COLLECTORS?
Don't be afraid to play with your toys. Make dioramas, customise, don't just put them in what I call "vanilla" poses... they're ACTION figures, after all!
HOW CAN PEOPLE FIND YOU ONLINE?
My Daredevil collection is available to view here. I'm also on Twitter: @MarcusPlato.