Samurai War Machine Action Figure Now Available
May 10, 2018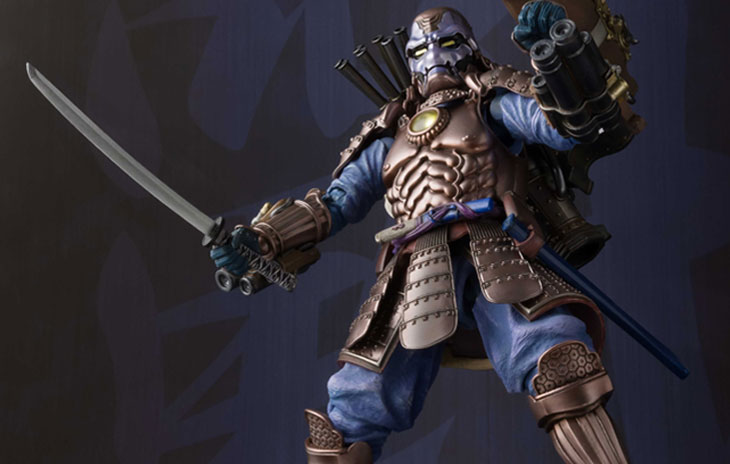 Tamashii Nations is throwing it back to the Feudal Times with their latest action figure of War Machine!
Following the popular Manga Realization Iron Man comes this incredible retro portrayal of the War Machine (AUG178724, $79.99), arranged by Takeyuki Takeya and sculpted by Junichi Taniguchi and Takashi Yamaguchi! Their masterful skills have re-envisioned the War Machine as it might have appeared in the era of samurai.
Accessories include two pairs of optional hands, a sword, a backpack, and a stand.
Pair with Iron Man (AUG169129, $91.99) to create the ultimate samurai duo!
Now available at your local comic shop. See the photos below!