Collector's Corner: Interview with Luke Porter
May 07, 2018
WHEN DID YOU START COLLECTING?
I loved action figures when I was a kid, and it didn't really matter what line they were from, as long as they looked cool. I had figures from Marvel, GI Joe, Ghostbusters, Power Lords, Inhumanoids, Chuck Norris Karate Kommandos, and more. But these were just for play - I didn't start thinking about having an actual collection until I was around 9 years old. This was 1991, and the classic Kenner Star Wars figures were starting to become valuable. However, a lot of people didn't know this, and you could find these figures at garage sales for a quarter a piece. For me, this started the thrill of the hunt, which I know other collectors can relate to. My mom and I would hit garage sales every weekend, and while she hunted for flower print dresses, I hunted for Star Wars figures.
WHAT SPURRED YOUR INTEREST IN TOY COLLECTING?
I have always loved the idea of having a collection that represented an entire universe of characters. I didn't care about having every Star Wars figure or variant, but I did want every individual character. That is part of the reason I love Minimates so much - I can fit the entire Marvel universe with hundreds of different characters on a few wooden shelves.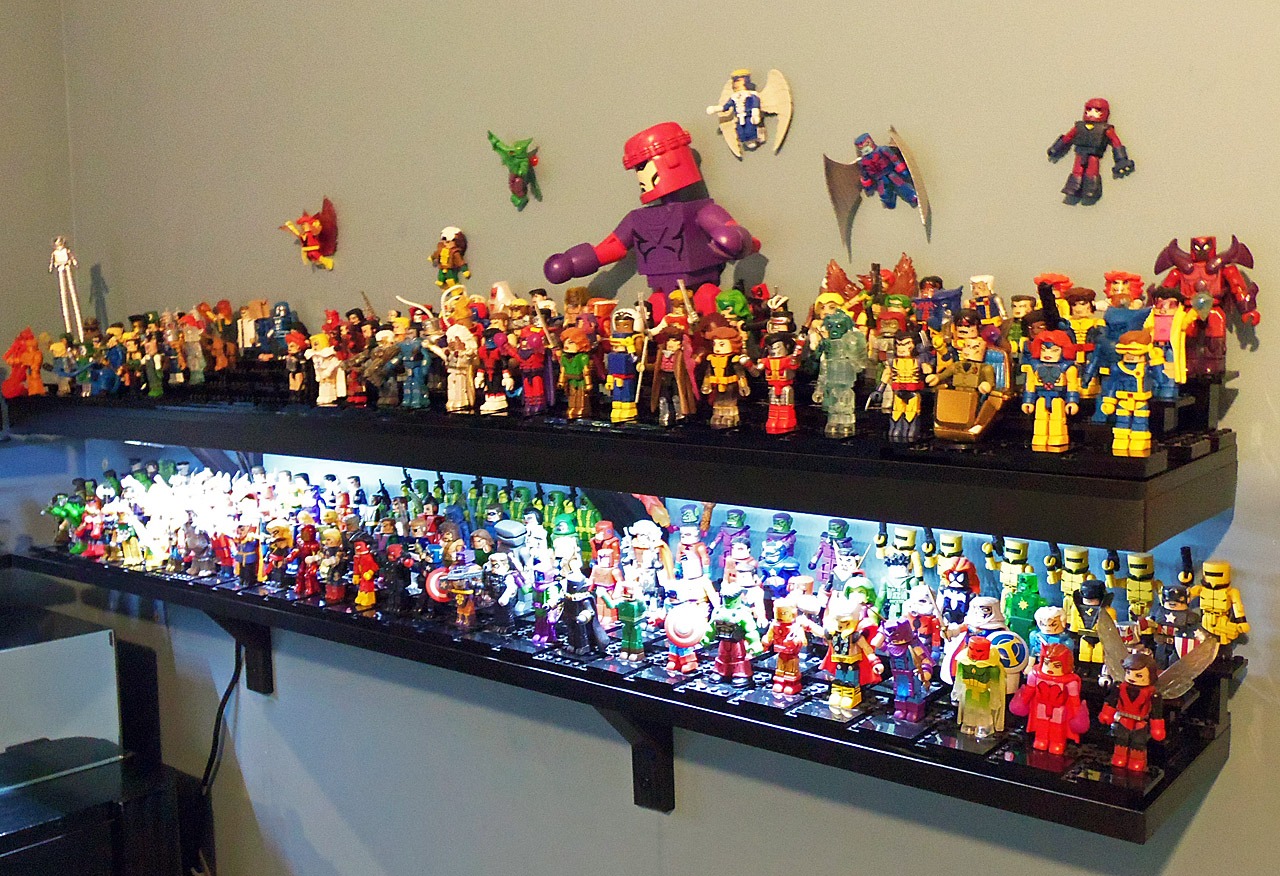 WHAT ARE YOUR FAVORITE PIECES?
A few years ago, our store was able to get an exclusive set of Minimtes made just for us - the Deadly Foes of Spider-Man Box Set. This was a huge deal for us, and the set itself looked fantastic and included a ton of extra parts. I have the original factory test shots of these, and they are probably my favorite piece in my collection.
I also do a lot of Minimate customizing, and I have kept some of my favorites. I am a big fan of Doctor Who, and I have made a few dozen different monsters and incarnations of The Doctor. I was really into packaging design for a while, and I made a packaged set of customs from Resident Evil 4. I even made a set of 80's action figures that I had as a kid as Minimates, including some from Chuck Norris Karate Kommandos.
WHAT'S THE BEST CUSTOM MINIMATE YOU'VE MADE?
I think my best custom is my packaged set of Minimates from Hitchcock's Psycho. I spent a lot of time on the packaging design. It included Norman Bates, Norman as Mother, Marion Crane, and Mother Bates. It even has a shower accessory!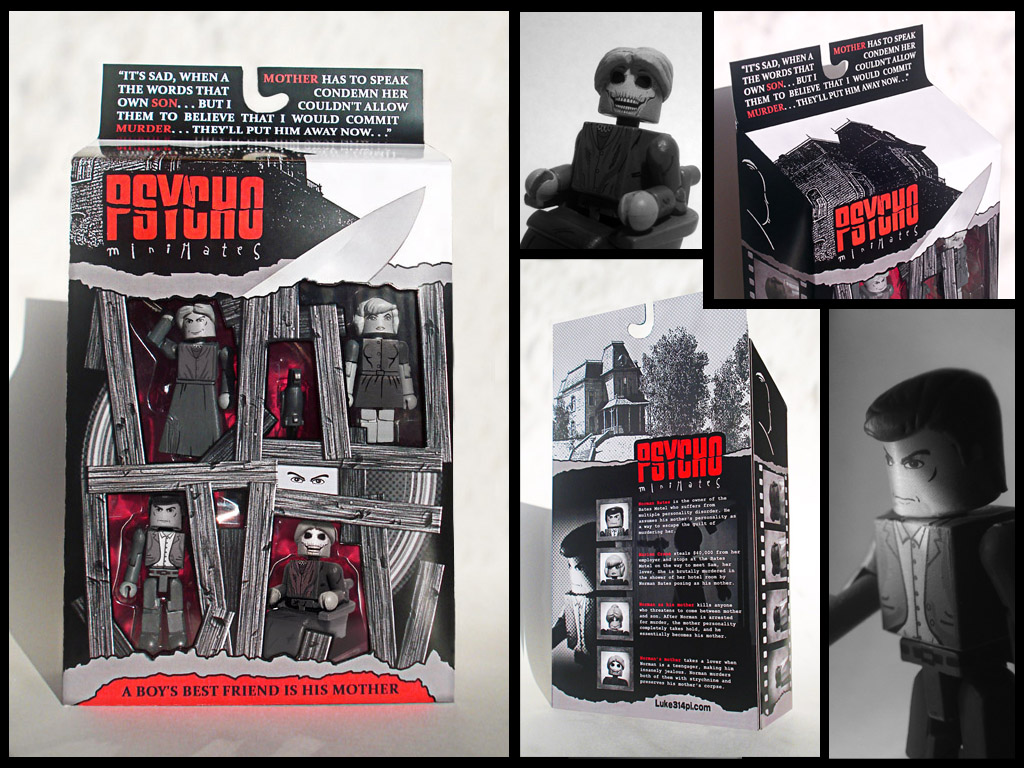 WHAT IS THE INSPIRATION BEHIND YOUR WEBSITE?
I have been a fan of Minimates since 2003, and I bought tons of Minimates from a lot of different websites. I always found myself wishing that there was an online store where you could not only buy Minimates, but also accessories, extra parts for customizing, dioramas, and other Minimate-related items. I mentioned this to my wife, and she asked why I didn't make one. Once I get motivated on a project, I go full steam ahead, and that one simple question did the trick. It took about 4 months to get everything ready, but in July 2009 we opened Luke's Toy Store.
WHAT ADVICE WOULD YOU GIVE TO TOY COLLECTORS?
Collect what makes you happy. I know a lot of collectors who get burnt out because collecting becomes a chore instead of a hobby. I used to collect several different toy lines, but it didn't make me happy anymore. So I sold most of them and focused on Minimates and Hot Toys figures. For some collectors, instead of dropping an entire line, it works well for them to focus on just one era or theme. I know someone who only collects 90's X-Men figures, and he is a very happy collector. He appreciates and admires other figures, but for his own collection, he sticks to his theme.
HOW CAN PEOPLE FIND YOU ONLINE?
Our online store is at LukesToyStore.com and I am very active on Instagram under the username Luke314pi.