Collector's Corner: Interview with "The Toys That Made Us" Creator Brian Volk-Weiss
Apr 23, 2018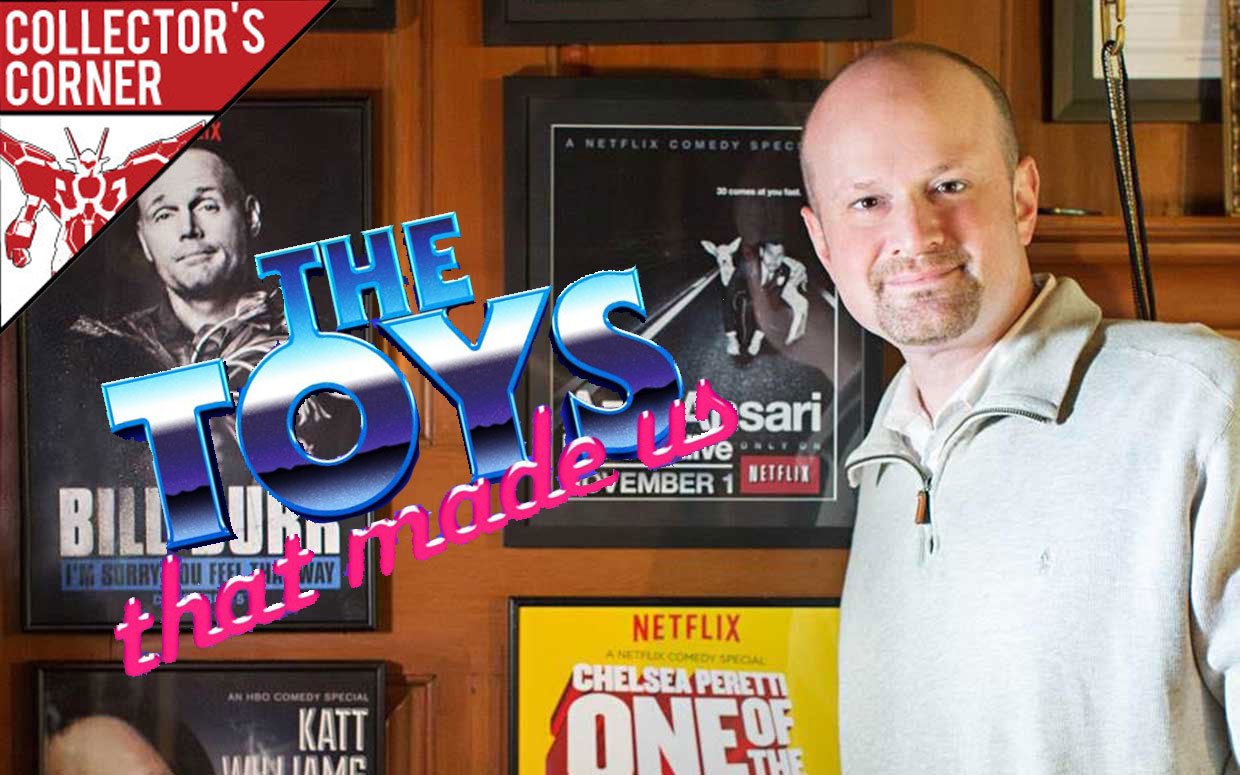 PREVIEWSworld ToyChest proudly introduces Collector's Corner! Here, we'll highlight anyone and everyone with a love of toys and collectibles. Whether it's a hardcore collector with no room on their display case or a veteran sculptor who makes a living in the industry, we'll talk to anyone who lives and breathes toys!
This week, we talked to Brian Volk-Weiss, the creator of the Netflix documentary series The Toys That Made Us, which chronicles popular toy lines and their impact on pop culture.
Learn what inspird Brian to create the documentary and what his personal collection is like.
---
WHAT WAS THE INSPIRATION BEHIND YOUR DOCUMENTARY SERIES?
From around the age of fiv, my two huge loves were toys and history. So, starting off with that in my mind set from such an early age, I noticed it was very odd that one could go to a book store and see dozens of high end books about, for example, The War of 1812, but close to no, or literally none, books about the origins of Transformers and G.I. Joe , Hello Kitty, and so on. So my aim was to try to show people what those stories were, and do it in a big way.
HOW DID YOU CONVINCE NETFLIX TO PRODUCE A DOCUMENTARY ABOUT TOYS?
It was about a year-long process that came after a 5 or 6 year attempt to get other companies to green light it. Long story short, I already knew a lot of people at Netflix because we produce a lot of stand-up comedy for them, so I just started bugging them about what some people at Netflix called "Brian's Toy Show" for a while. At some point, I was given some great notes on what kind of show Netflix would like to do about toys and we shot a 5 minute tape based on the toys from my personal collection, interviews we did with experts and fans, and backed those shoots into the notes we got from Netflix. We literally tuned my living room into a "sound stage" to shoot the toys, and shot all the interviews in my local vintage toy store 'Blast From The Past'.
DID TOYS INFLUENCE YOUR CHILDHOOD?
Very much so. I was an only child, which meant I had a ton of time on my own, and it was toys that really were my brothers and sisters on long road trips or hotel rooms while visiting the Grand Canyon and such.
WHAT IS YOUR CURRENT TOY COLLECTION LIKE?
Well, before The Toys That Made Us i would say my collection grew at a rate of 1% a year, or less. Since we started making the show it's been growing at 2% to 3%, which is not good for my wallet!! I'd say it's over 500 individual pieces, some an inch tall and others 2 feet in diameter.
WHAT DO YOU COLLECT CURRENTLY? ANY MODERN LINES THAT YOU REALLY LIKE?
The main lines that I collect are Star Wars, G.I. JOE, Batman, and many special items that NECA and companies like NECA make (Terminator, Aliens, etc). I do collect modern lines, but for the most part they are connected to the vintage lines they are a part of. I have a huge Clone Wars collection that's almost as big as my Star Wars vintage collection.
DO YOU HAVE A PIECE THAT HOLDS A SPECIAL SENTIMENTAL VALUE?
I have very few pieces left from my childhood, sadly. But of the few that I do have. I think the most important is my die cast Millennium Falcon, which I've probably had in my possession for at least 38 of my almost 42 years alive.
DO YOU HAVE A 'HOLY GRAIL' ITEM?
I have a few…I very badly want the Mego bridge from Star Trek: The Motion Picture. I want a die cast Tie Bomber, there's an extremely odd modular USS Enterprise where the nacelles can be connected to the saucer section and such that I want but have never even seen. It's not that expensive but I still don't have a G.I. Joe W.H.A.L.E. I actually just got one of my holy grail items this week: an unproduced Gurney figure from the LJN Dune line. Still can't believe I have one. Less than 10 known to exist I think!