Batman #45 Sells Out, Goes to Second Printing
Apr 19, 2018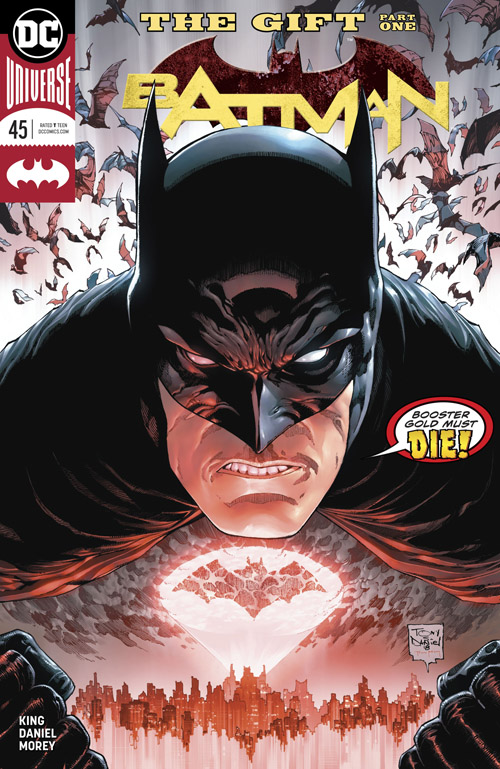 BATMAN #45, part one of "The Gift," sold out at DC before its on-sale date of April 18! Now, DC announces that this issue is going back to press for a new, second printing!
BATMAN #45 Second Printing ( MAR188201) reprints the story by Tom King that features the return of artist Tony S. Daniel to BATMAN!
This new printing has an on-sale date of May 16. It will feature a recolored version of the cover by Tony S. Daniel.