Winter is Coming: Game of Thrones Collectibles Arriving at Your Local Comic Shop
Apr 10, 2018
Game of Thrones hasn't been on the air in eight months, but this week fans got a bit of special news.
A season eight battle season took 55 days to shoot.. and that got GoT fans a bit excited.
Looking for more excitemtn? Two new collectibles courtesy of Dark Horse Comics are coming to your local comic shop April 11.
Check out the photos below!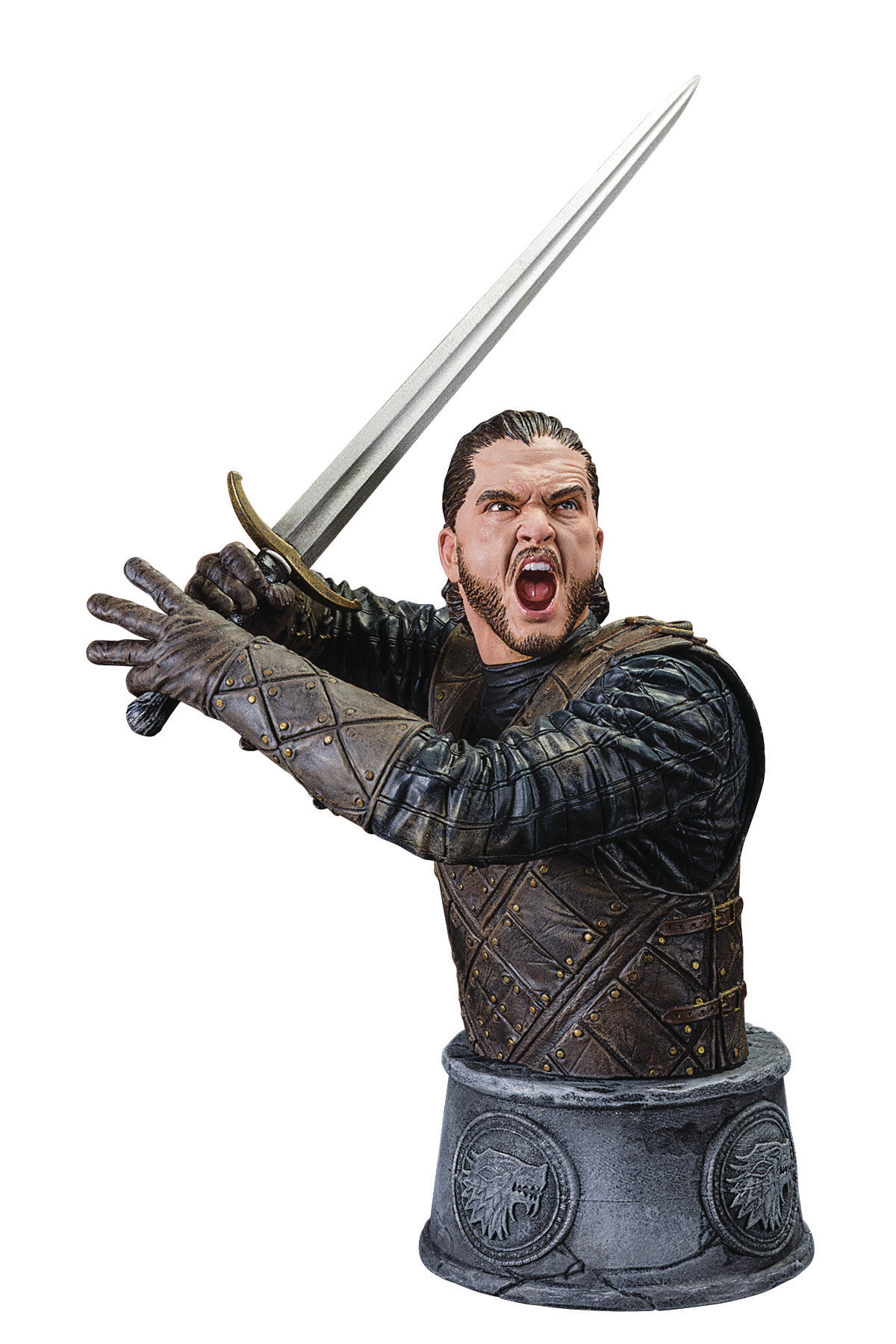 GAME OF THRONES BUST JON SNOW LTD ED (MAY170077, $134.99)
The pulse-pounding climax of the most recent HBO season of Game of Thrones was the "Battle of the Bastards," where Jon Snow faces off in a life-or-death struggle with evil Ramsay Bolton-considered one of the most ambitious and elaborately choreographed battles ever staged for filmed entertainment. A key moment is when Jon prepares for his last stand by drawing his sword Longclaw and facing the Bolton army seemingly alone. This is the moment sculptor Dave Cortes and his studio capture. This prepainted bust measures 6" from the base to the top of his head, plus sword extension.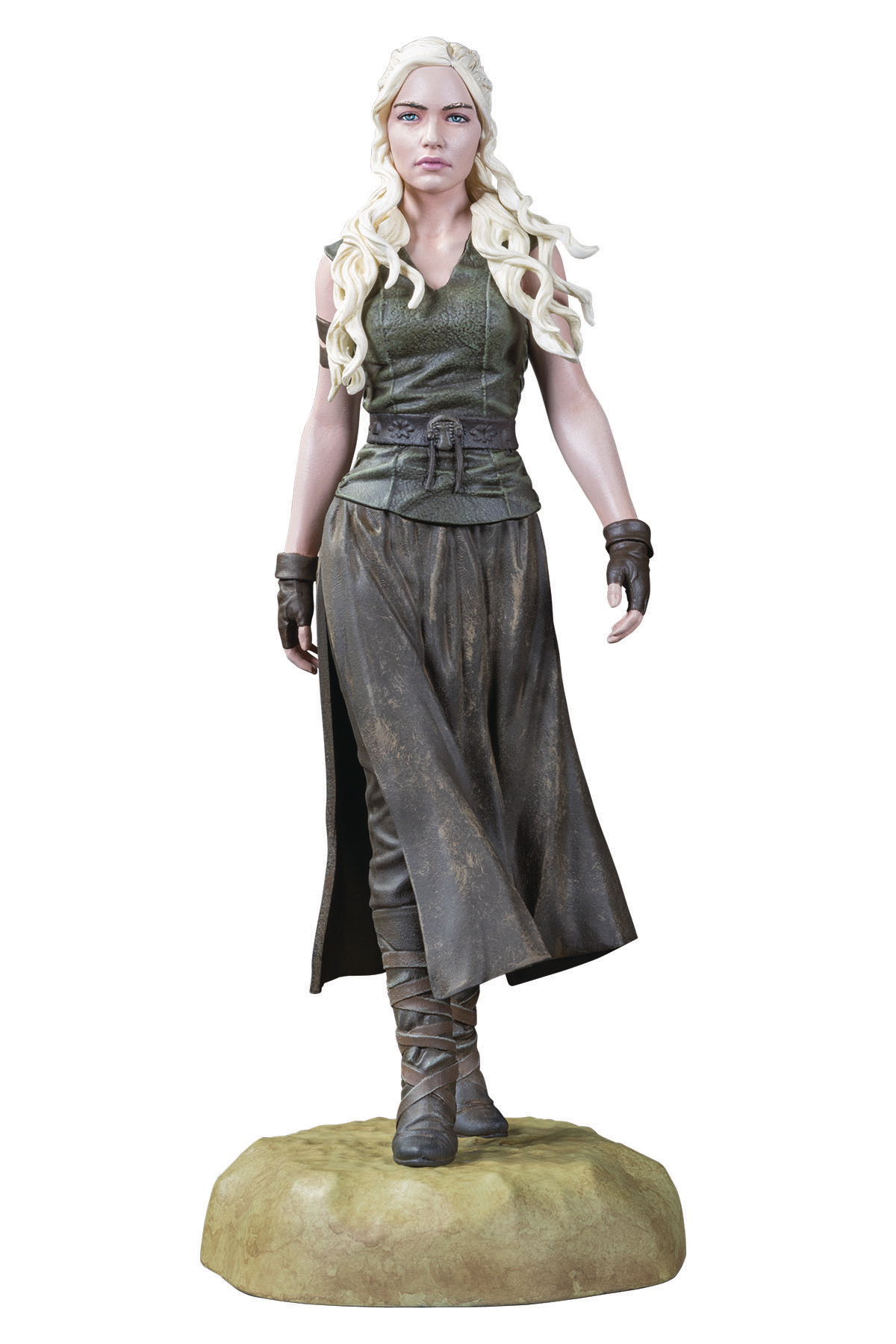 GAME OF THRONES FIGURE DAENERYS MOTHER DRAGONS (APR170113, $29.99)
An exciting new sculpture of Daenerys Targaryen launches the new series, which will also feature updated, distinctive new package designs. Slated for release at the conclusion of the eagerly anticipated new season of HBO's television adaptation, Daenerys will be a jumping-on point for new fans.