Rise Up! Diamond Select Toys Celebrates Pacific Rim: Uprising
Apr 03, 2018
Pacific Rim: Uprising has taken the world by storm, opening up at number one at the box office and grossing over $230 million worldwide!
Want to celebrate the monstrous opening and get your hands on some unique toys and collectibles? Diamond Select Toys has new toys available at your local comic shop right now, as well as available to pre-order in the PREVIEWS catalog.
Also take a special sneak peek at Series 3 of DST's Pacific Rim 2 Select action figures, which debuted at New York Toy Fair in February.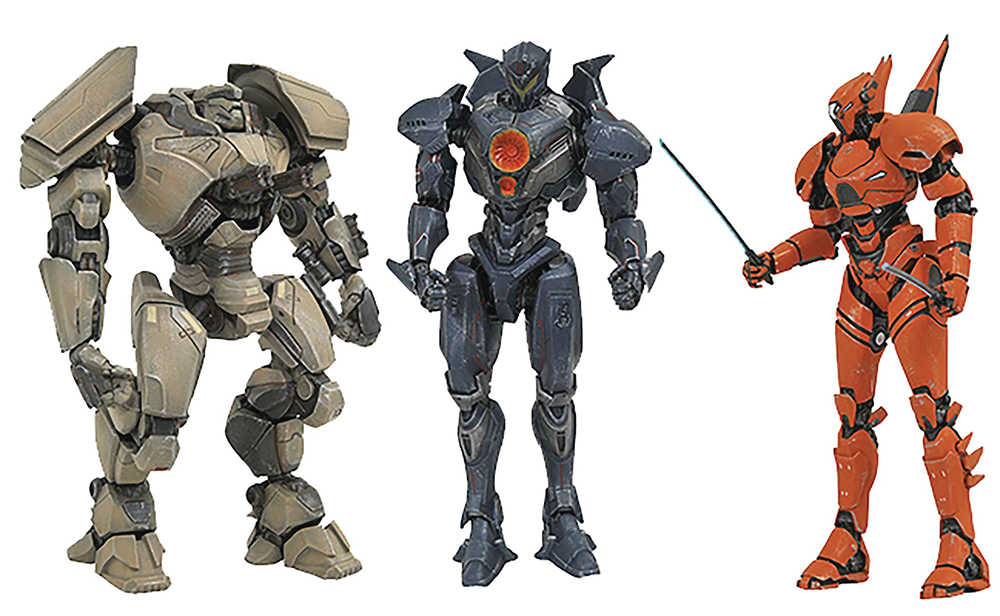 PACIFIC RIM 2 SELECT AF SERIES 1 ASST (AUG178888, $24.99)
Gipsy Avenger, Saber Athena and Bracer Phoenix make up Series 1, each with a full range of articulation and each packaged in the famous Select packaging, with side-panel artwork for shelf reference. These specialty-exclusive versions include weapons and accessories not available at any other retailer! Don't let the kaiju onslaught take you by surprise! Sculpted by BigShot ToyWorks!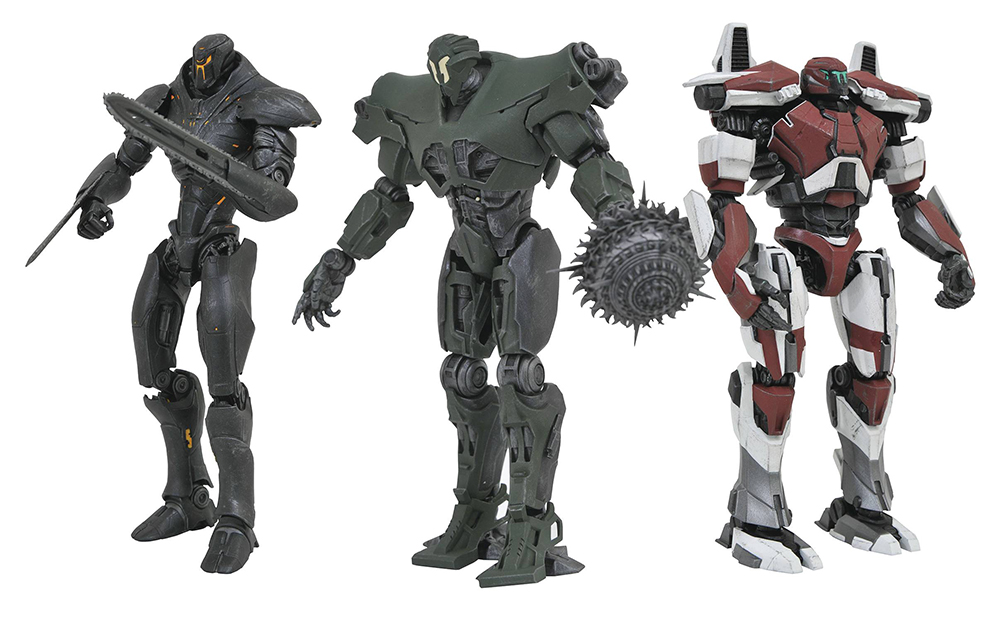 PACIFIC RIM 2 SELECT AF SERIES 2 ASST (JAN182369, $24.99)
Three new Jaegers are joining the fight against the kaiju menace, and each giant robot is cooler than the last! The mysterious Obsidian Fury with his twin blades, Guardian Bravo with his mace, and Titan Redeemer with his whip each measure between 7 and 8 inches tall, and each features approximately 16 points of articulation, plus interchangeable parts that are exclusively available to the specialty market! Packaged in display-ready Select action figure packaging, with side-panel artwork for shelf reference. Sculpted by Gentle Giant Studios!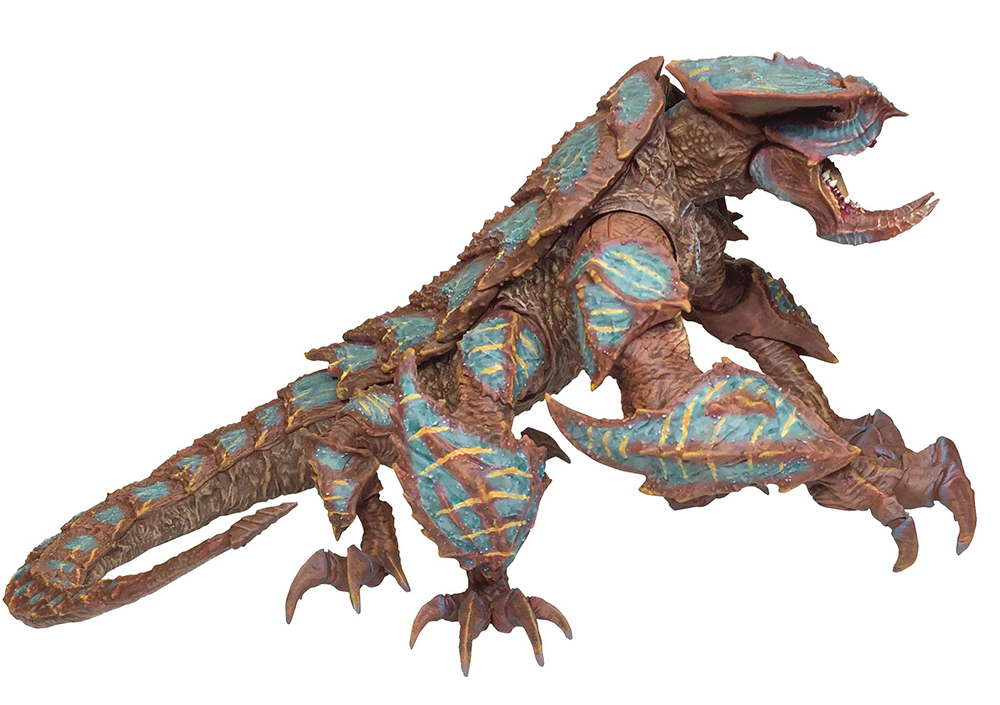 PACIFIC RIM 2 KAIJU HAKUJA PVC FIG (MAR182418, $45.00)
This year's highly anticipated Pacific Rim sequel, Pacific Rim: Uprising, features more Jaegers and bigger Kaiju than ever before, and this vinyl figure is the first Kaiju in Diamond Select Toys highly detailed action figure line! Cast in vinyl with intricate sculpted details and paint applications, this approximately 12-inch long figure features multiple points of articulation and comes packaged in a full-color window box. Sculpted by Big Shot Toy Works!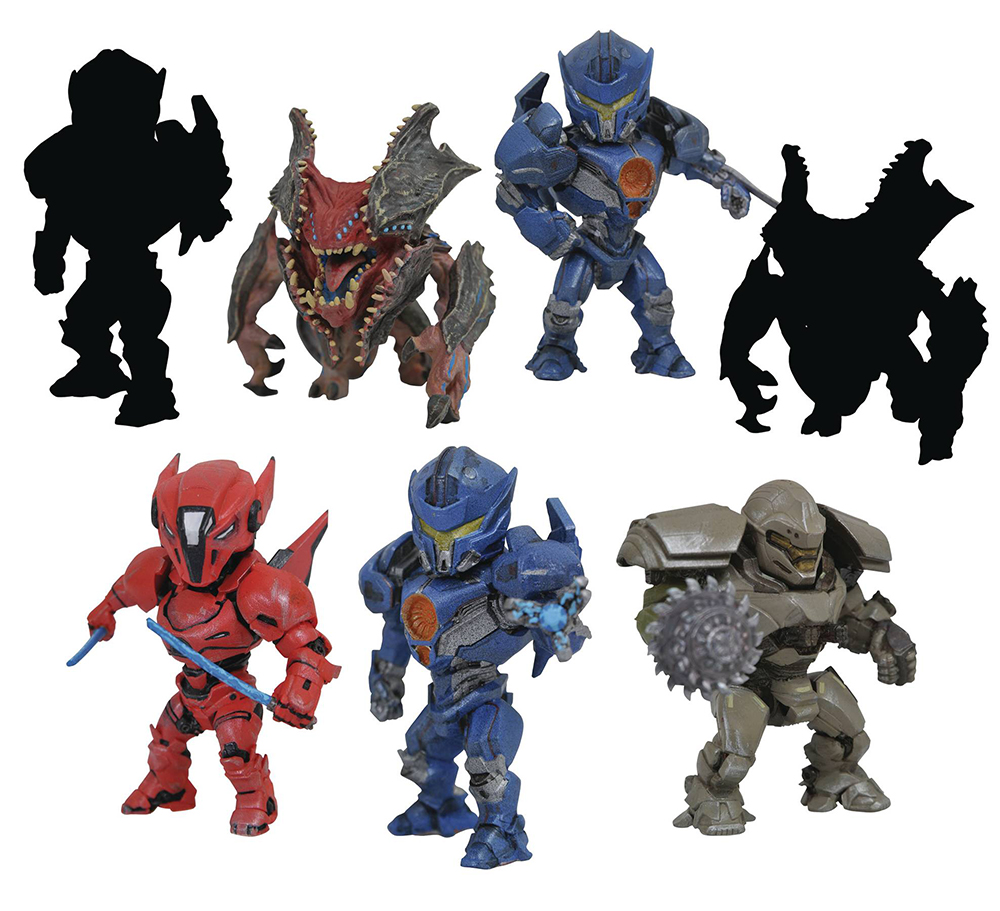 PACIFIC RIM 2 D-FORMZ BMB PVC 12CT DISPLAY (APR182180, $7.99)
The new Pacific Rim: Uprising movie has introduced the world to new heroic Jaeger robots and new evil Kaiju monsters, and now you can get them all in a tiny, collectible format! Each blind-packaged box contains either a Jaeger or a Kaiju, sculpted in the adorable "chibi" style, including Gipsy Avenger, Saber Athena, Bracer Phoenix and the hideous Raijin! There are 7 different variations to collect! Sculpted by Bigshot Toy Works.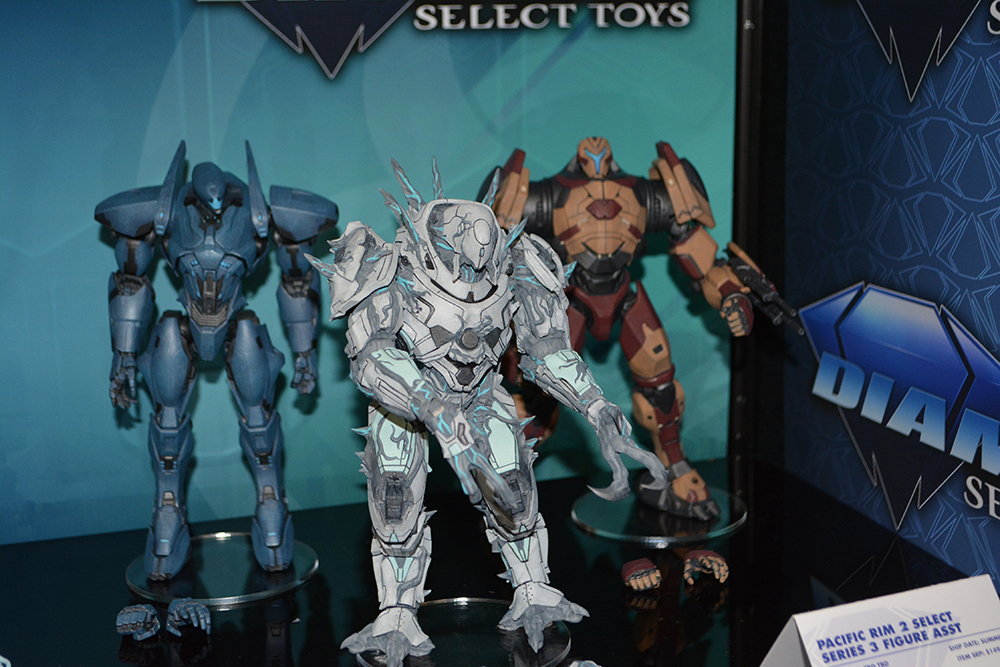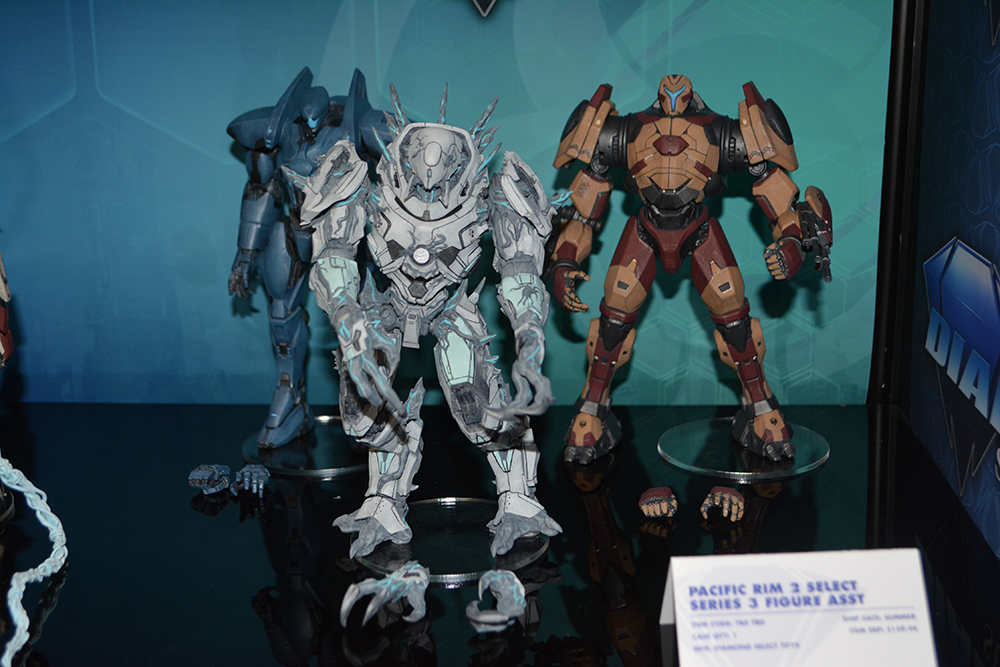 PACIFIC RIM 2 SELECT AF SERIES 3 ASST
debuted at New York Toy Fair in February. Look for the assortment in an upcoming PREVIEWS catalog.