Collector's Corner: Interview with Comic Book Men's Ming Chen
Mar 26, 2018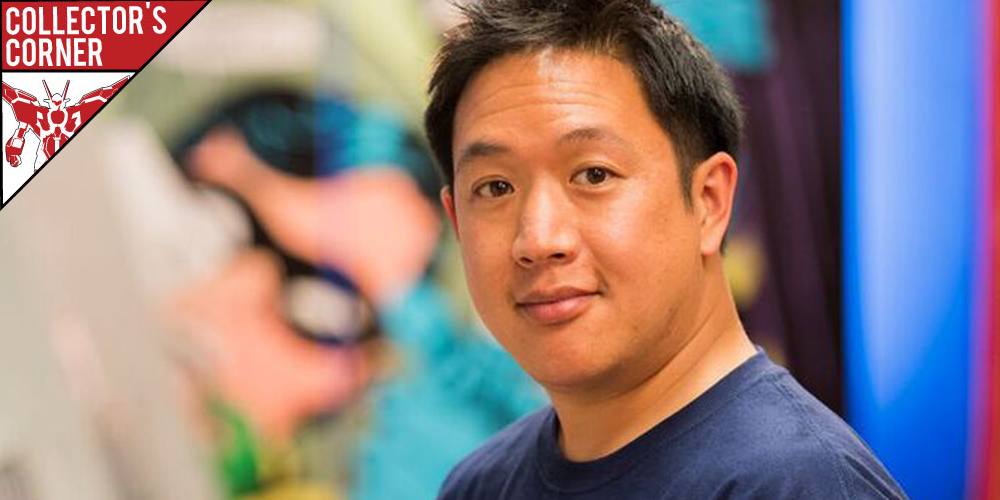 PREVIEWSworld ToyChest proudly introduces Collector's Corner! Here, we'll highlight anyone and everyone with a love of toys and collectibles. Whether it's a hardcore collector with no room on their display case or a veteran sculptor who makes a living in the industry, we'll talk to anyone who lives and breathes toys!
First up is Ming Chen, the star of AMC's Comic Book Men and host of the I Sell Comics podcast. He is a lifelong toy collector and an expert, as those who patronize Jay and Silent Bob's Secret Stash in Red Bank, New Jersey sure know.
Ming answered some questions for PREVIEWSworld ToyChest and showed us around his collection.
---
WHAT TOYS DO YOU COLLECT? ANY SPECIFIC LINES OR FRANCHISE?
My current passion is collecting Funko Pop! figures - specifically exclusives or anything hard to get. I am blessed enough to go to a lot of comic cons featuring a Funko booth (NYCC, Emerald City, etc). I love collecting the chrome Batman figures (most recently the Black and Emerald ones from NYCC and Emerald City respectively) and special releases such as the Limited Edition James Gunn and Flocked Bigfoot Pops.
And I am very biased but I am currently trying to stockpile as many Comic Book Men Funko Pop! figures as I can - they are very limited and I'd like to have a few to look back on when I'm old.
Vintage-wise I love collecting 1982-1987 era GI Joe Figures and Vehicles. GI Joe was the first toy line that I collected seriously as a kid. Sadly like most 12 year olds, I ended up melting, blowing up and changing body pieces of a lot of my old Joes and I really wish I hadn't. I am trying to buy back all the figures and vehicles I had as a kid. One of my more recent and more prominent purchases is the USS Flagg GI Joe aircraft carrier that was featured on an episode of Comic Book Men.
WHAT SPURRED YOUR INTEREST IN TOYS? WHEN DID YOU START COLLECTING?
I moved to a new town right before I turned 9 years old. Feeling very out of place and alone, my parents decided to cheer me up by taking me to buy a toy of my choice at a store called Service Merchandise. I ended up getting my first GI Joe toy - a HISS Tank. Later as I met the kids in the neighborhood I was pleased to discover that they were also into GI Joe. It became a great bonding experience - making new friends through our mutual fandom in the same toy line. We spent hours tearing up neighborhood lawns enacting the never ending battle between GI Joe and Cobra!
WHAT'S YOUR FAVORITE ITEM IN YOUR COLLECTION?
Such a tough question. Besides the 2 Funko Pop! figures of myself (The LE 120 from the Funko HQ store opening and the Comic Book Men Pops! that were sold exclusively at the Stash) I'd have to say that the Mezco One: 12 Batman Ascending Knight Toy Fair exclusive figure. It has a beautiful sculpt, fabric cape and Batsuit, 2 interchangeable heads (masked and unmasked), 7 hands, 10(!) Batarangs, grappling gun with 3 tips and a Bat-crossbow. It's a thing of beauty. I wish they had toys with this many accessories and detail when I was a kid. Now I get them as an adult.
I'm also loving the Diamond Select Vinyl Batman 66 Shakespeare Bust Bank. Sculpted by one of the best in the business - Paul Harding - this was the piece that every Batman 66 fan needed. Ours doesn't open a door to a Batcave... yet.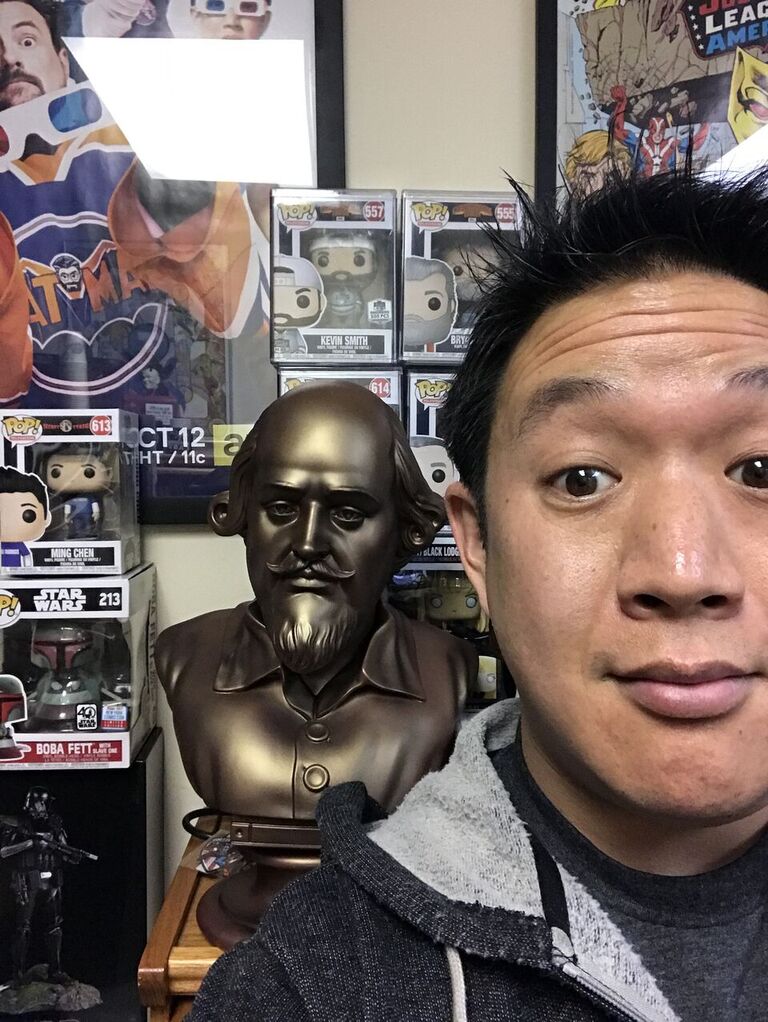 WHAT'S THE MOST INTERESTING TOY THAT'S COME INTO JAY AND BOB'S SECRET STASH?
One time a serious Kenner Star Wars fan brought in his Rocket Firing Boba Fett in to show us. It was protected in a custom plexiglass case and came with a COA. My mind was blown because I didn't even think this figure actually existed. I had heard legends of it being prototyped and then pulled and destroyed when the rocket firing mechanism was thought to be a chocking hazard. There were tales of 4 of them being smuggled out of Kenner back in the 70's but none of them had ever surfaced. Here it was right in front of me! It was pretty cool.
I always like the "banned" or "inappropriate" toys that were pulled from shelves. The Rad Repeating' Tarzan that came out in 1999 comes to mind. This toy was pulled for unintentionally being inappropriate. We see these every so often from people finding them randomly and trying to make a quick buck. The Shape Shifters Punisher is another one that comes to mind. You can imagine the conversations the four of us have when one of these toys comes in.
WHAT WAS IT LIKE BEING DEPICTED AS A MINIMATE BY DIAMOND SELECT TOYS?
The Diamond Select Comic Book Men Minimates was a dream come true - as a toy fan and as a toy collector. The dream of any toy collector is to have a toy of yourself - with official packaging and everything. The fact that somewhere in a comic or toy store that a small figure of me could potentially be hanging next to a Darth Vader figure is pretty mind-blowing. The coolest part was showing my kids that there was a real life toy of me.
WHAT'S THE ONE TOY YOU'D DREAM TO HAVE IN YOUR COLLECTION?
I'd love to get another USS Flagg GI Joe aircraft carrier - but I dream of owning one Mint in Box! There is also a Sears Exclusive Cobra Base that came out in the 80's that I begged my mom for when I saw it on a Sears shelf. It was the last time that I laid eyes on one and I've never ever seen one since.
WHAT'S ONE PIECE OF ADVICE YOU'D GIVE TO TOY COLLECTORS?
Never lose your passion for collecting and don't let anyone or anything stop you. Too many times I've listened to people who told me I was either wasting my money or that I shouldn't buy something because I didn't have enough space. I've always regretting letting collectibles get away, only to buy them later at a much higher cost. Toys make us happy and they always will, no matter how much space you have or how old you are.
WHAT'S GOING ON WITH YOU RIGHT NOW?
I seem to be a guy who hates to sit still. Comic Book Men Season 7 is currently airing on AMC. If you go to comic book conventions, I am probably going to one near you. I also have multiple podcasts on Kevin Smith's podcast network and I just opened up a podcast studio with fellow Comic Book Man Mike Zapcic. And one more plug if I may - I just partnered with a bunch of cool nerds in Houston Texas to open up a coffee, gaming and comics cafe called Coral Sword. We Twitch stream every day at twitch.tv/coralsword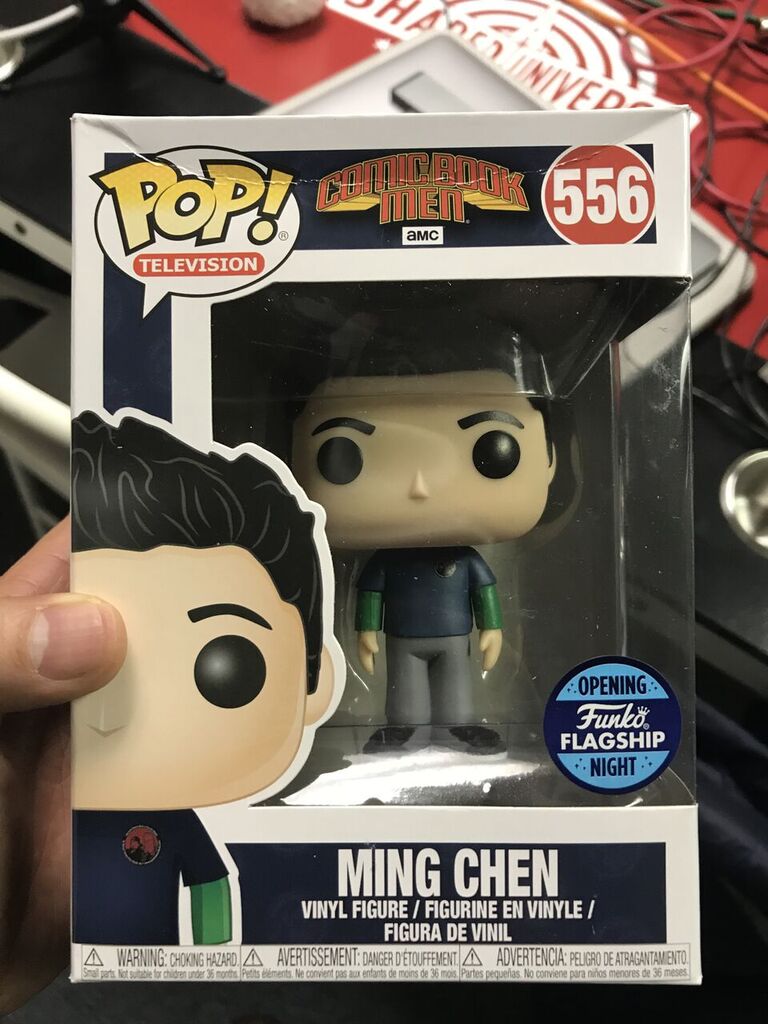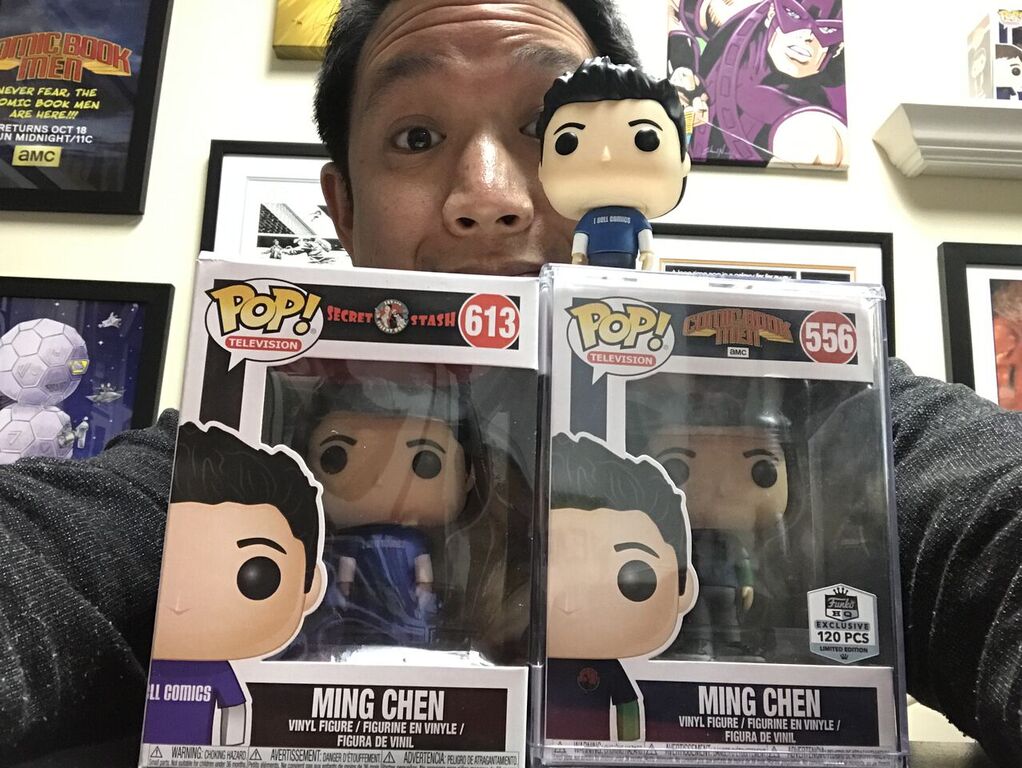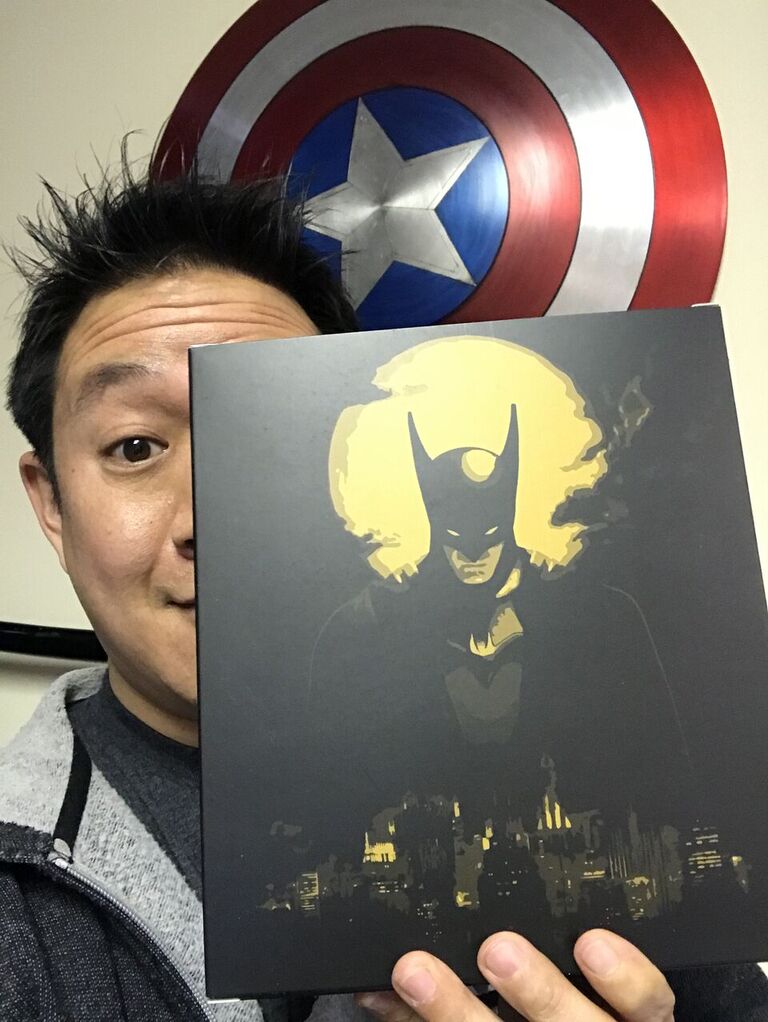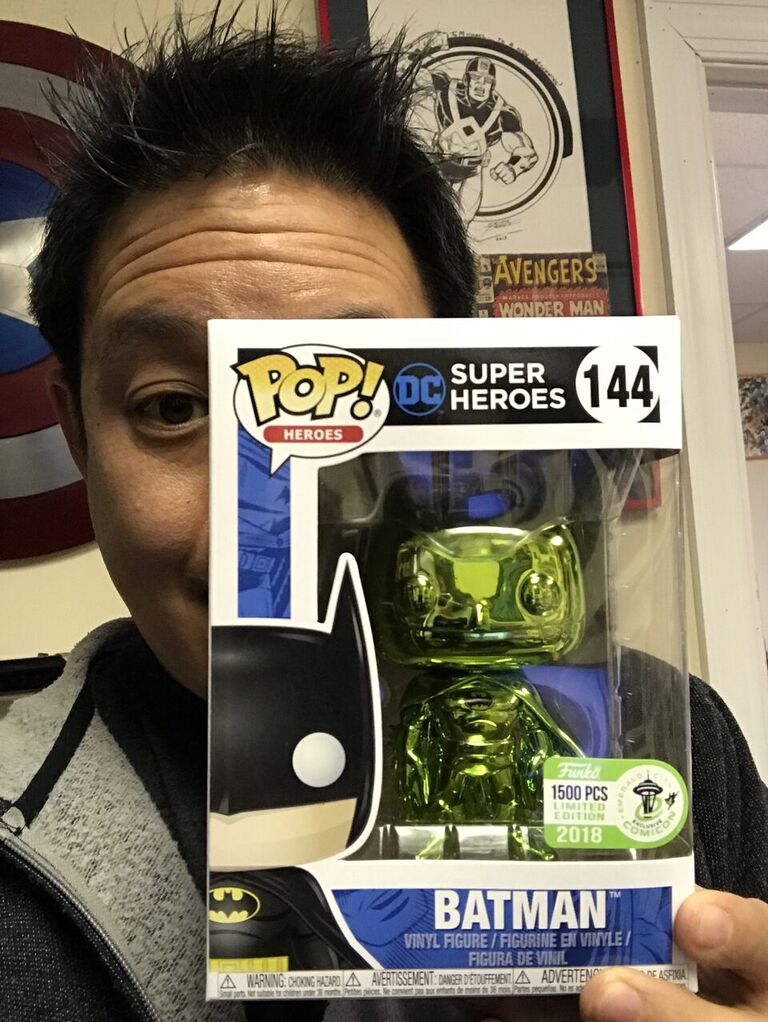 ---
Are you a toy collector with a story to tell? Want to show off your collection?
Shoot us an email at toychest@previewsworld.com