McFarlane Toys' Series 3 Stranger Things Action Figures Now Available to Pre-Order
Mar 15, 2018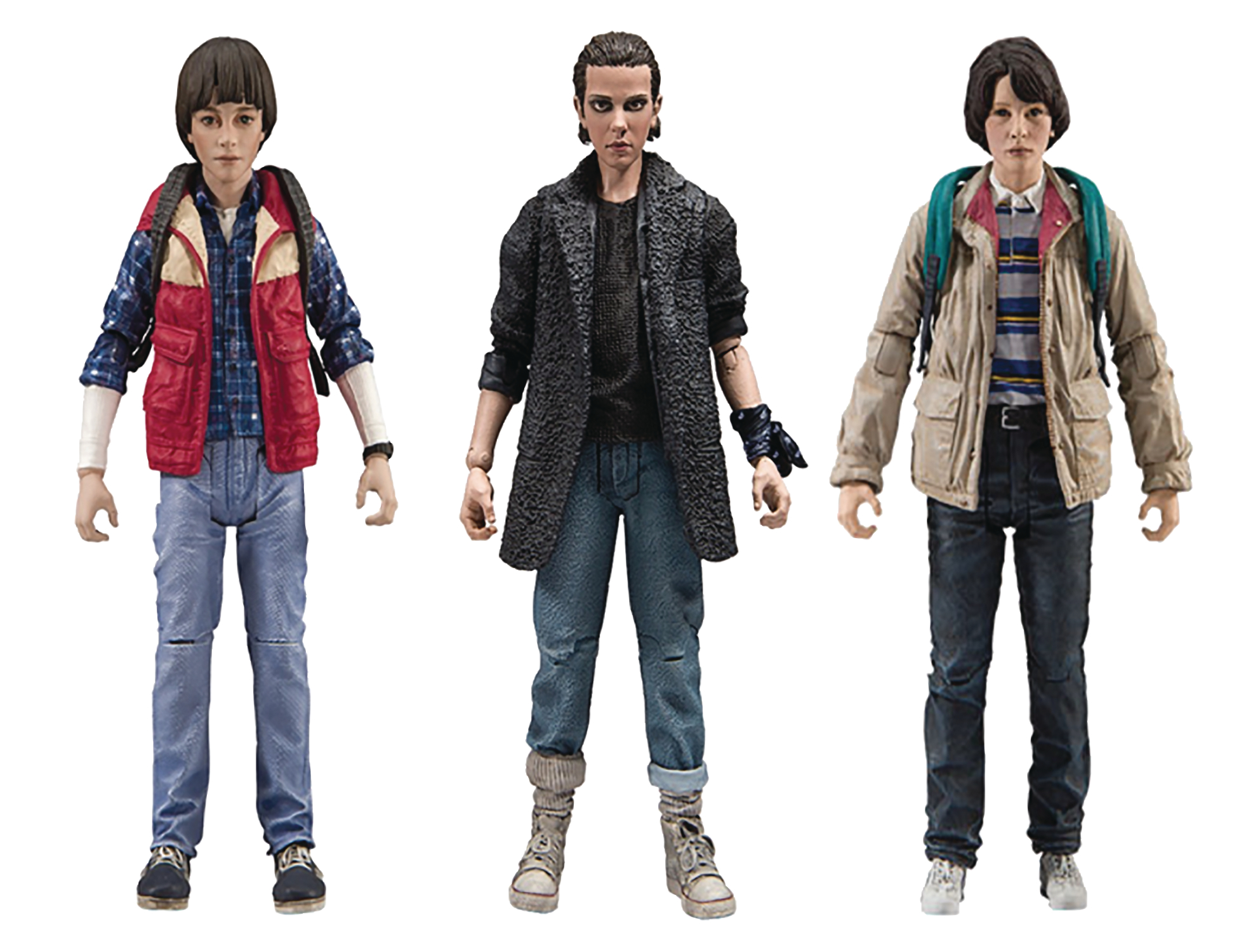 Greetings from the Upside Down!
Series 3 of McFarlane Toys' Stranger Things action figure are now available to pre-order!
Designed with over 12 points of articulation for dynamic posing, Will (JAN189078, $19.99), Punk Eleven (JAN189077, $19.99) and Mike (JAN189076, $19.99) figures feature stylized Stranger Things branded disk display base and is showcased in retro themed packaging.
Check out the photos below, featuring up-close shots of their appearance at New York Toy Fair!