Eight Can't-Miss Dark Horse Announcements From ECCC 2018
Mar 05, 2018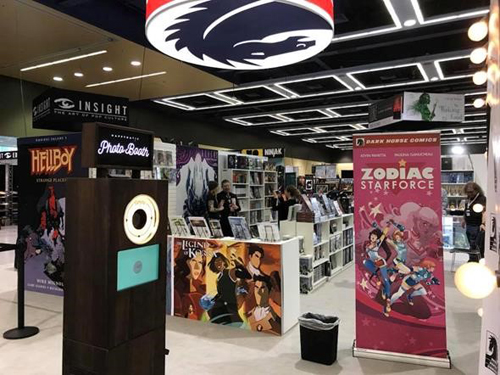 From March 1st to March 4th, Emerald City Comic Con kicked off a massive four-day weekend event in downtown Seattle, Washington. Multiple premiere publishers were present on the showroom floor. Particularly, the Oregon-based Dark Horse Comics, home to such titles as Shaolin Cowboy, American Gods, Halo, Hellboy, and others.
Over the weekend, "The Horse" made multiple major announcements from Emerald City, some of which we've already highlighted on PREVIEWSworld.com. Let's get a full rundown of all the new reveals that came from the publisher.
As always, look for each of these items to be available for pre-order at local comic shops through PREVIEWS catalog.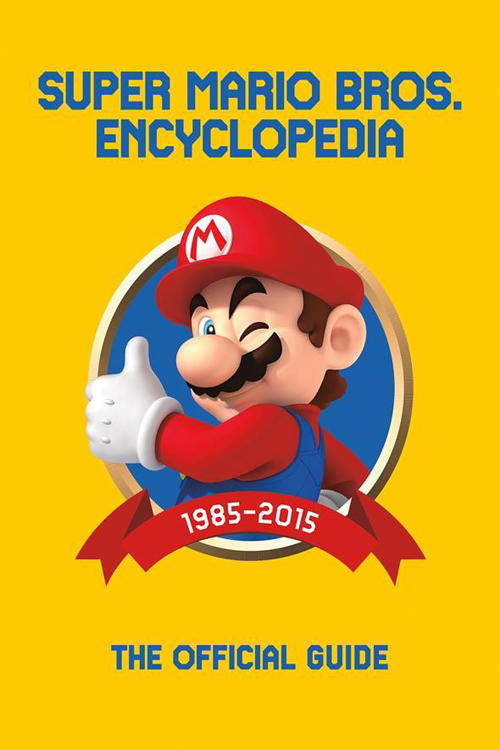 8. Dark Horse Powers Up Publishing Line with Super Mario Encyclopedia!

Dark Horse is pleased to announce the expansion of our publishing partnership with Nintendo with the Super Mario Encyclopedia! The Super Mario Encyclopedia is jam-packed with content from all seventeen Super Mario™ games and spans more than 30 years of the franchise's history —from the original Super Mario Bros.™ to Super Mario™ 3D World. The Super Mario Encyclopedia goes on sale October 23, 2018.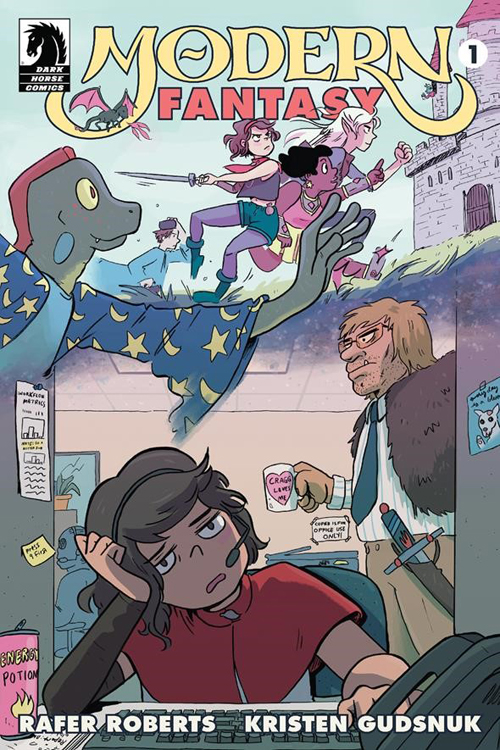 7. Magic Meets the Modern World in a Hilarious New Series from Kristen Gudsnuk and Rafer Roberts
Modern Fantasy follows three friends, new to the big city, as they struggle to keep their crappy day jobs and pay off their student loans. A young Ranger woman, her drug-dealing reptilian wizard roommate, and her boisterous Dwarf maiden BFF as they embark on a modern day quest to save the world. The roommates become embroiled in danger when one of their significant other's finds himself taken by criminals, and the trio must get their $#!& together to save him. Modern Fantasy #1 goes on sale on June 27, 2018.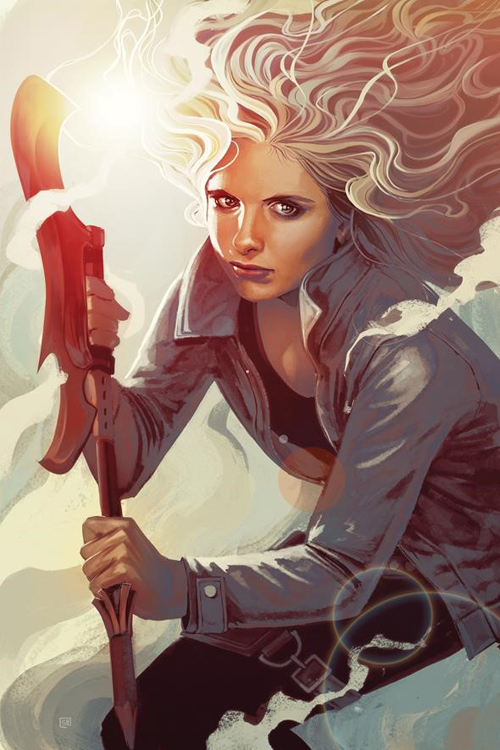 6. Joss Whedon, Christos Gage, and Georges Jeanty Bring Back a Reckoning For Buffy the Vampire Slayer Season 12
Following the world-altering finale of Season 11, Buffy and the Scoobies have had a laid-back year in the saving-the-world department. But as they've learned over their years of fighting the forces of darkness and thwarting many an apocalypse, nothing stays quiet for long. Buffy the Vampire Slayer Season 12: The Reckoning #1 (of four) goes on sale June 20, 2018.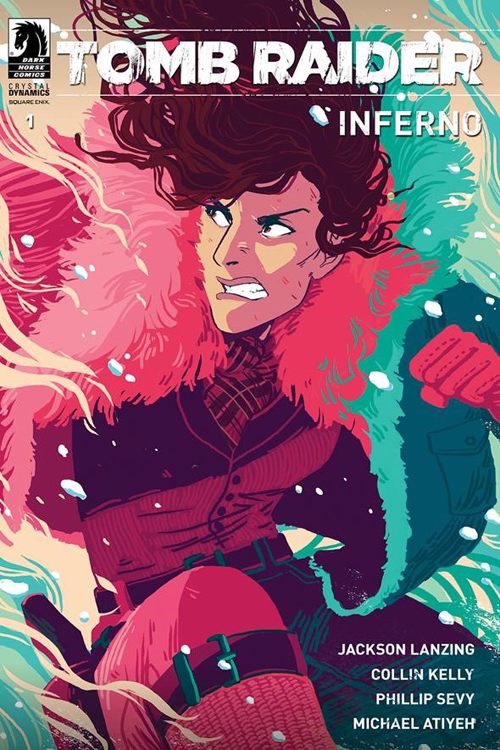 5. Dark Horse Ventures to Antartica with Lara Croft in Tomb Raider: Inferno
Dark Horse's Tomb Raider comics continue the story from the Rise of the Tomb Raider games from Crystal Dynamics. Tomb Raider: Inferno is designed to be a perfect jumping-on point for new readers. Artist Phillip Sevy joins writers Jackson Lanzing and Collin Kelly in Lara's battle with Trinity. Tomb Raider: Inferno #1 (of 4) goes on sale June 13, 2018.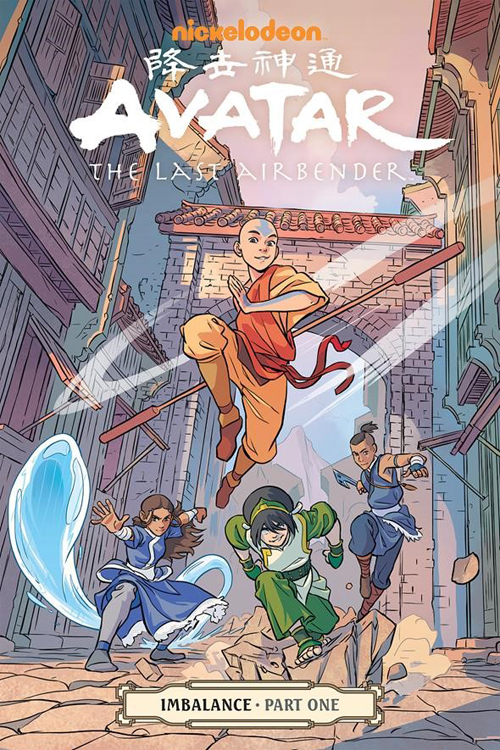 4. Dark Horse Continues to Expand the Avatarverse with Avatar: The Last Airbender–Team Avatar Tales and Avatar: The Last Airbender–Imbalance
Avatar: The Last Airbender–Team Avatar Tales is a one-shot anthology of stories from the Avatarverse featuring beloved characters brought to life by a cast of all-star creators. Avatar: The Last Airbender–Team Avatar Tales goes on sale September 5, 2018.
Avatar: The Last Airbender—Imbalance Part One is the official continuation of the bestselling Dark Horse graphic novel series with Faith Erin Hicks and Peter Wartman signed on as the new creative team. This new three-part adventure follows Aang, Katara, Sokka, and Toph as they return to Earthen Fire Industries—the factory owned by Toph's father—and Team Avatar find that the once-small town of Cranefish is now booming. Avatar: The Last Airbender—Imbalance Part One goes on sale October 10, 2018.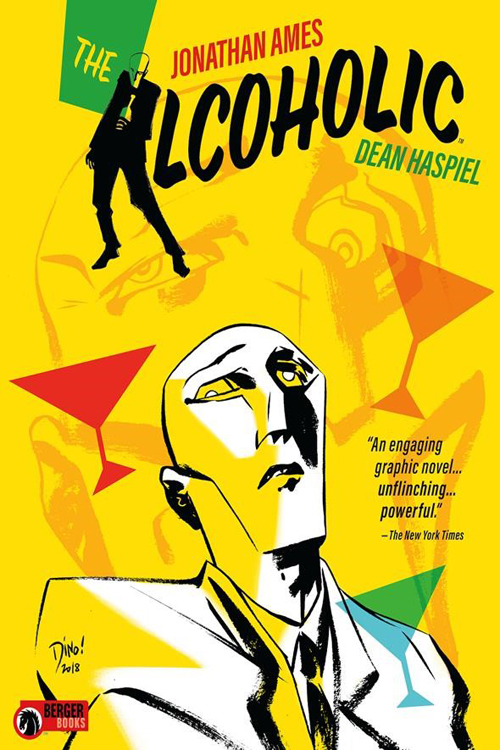 3. Berger Books Serves Tenth Anniversary Expanded Edition of The Alcoholic Straight Up
Dark Horse continues to expand its Berger Books imprint with legendary Vertigo founding editor Karen Berger with a tenth-anniversary edition of Jonathan Ames' The Alcoholic. The Alcoholic marks Jonathan Ames' first foray into comics and is illustrated by Emmy Award-winner and Eisner Award nominated artist, Dean Haspiel. The Alcoholic: Tenth Anniversary Expanded Edition goes on sale September 12, 2018.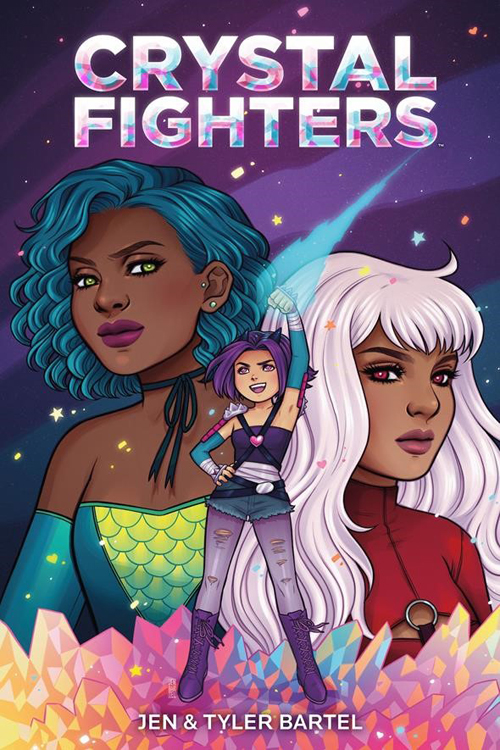 2. Jen and Tyler Bartel's Magical Girls Pack a Punch in Crystal Fighters
You've never seen magical girls like this! Co-writers Jen Bartel and Tyler Bartel step into the ring for Crystal Fighters. Crystal Fighters follows a bored teen named Stella who has grown up in a world fully immersed in virtual reality games. But like many teens, her parents restrict her gaming to safe "age-appropriate" games. Enter "Crystal Fighters," a magical girl game filled with bright colors and nauseating positivity. But for Stella, things take a turn for the interesting when she discovers an underground magical girl fight club within the game that adds a whole new level of thrills and danger to her once mundane gaming experience. Crystal Fighters goes on sale August 29, 2018.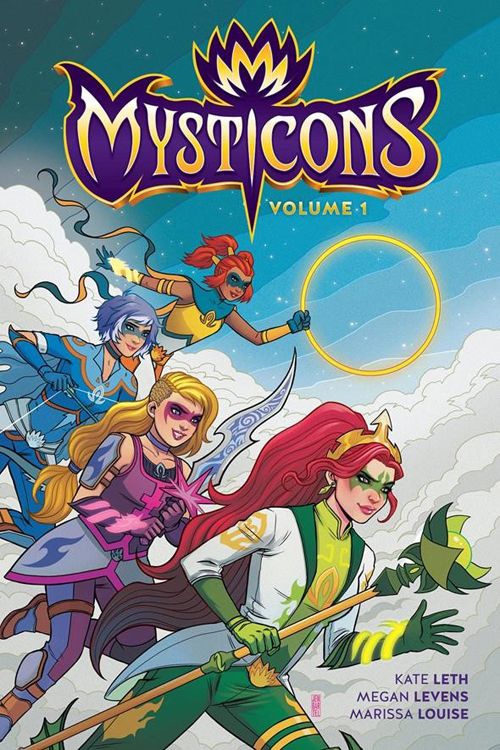 1. Kate Leth, Megan Levens, and Marissa Louise Reunite For Fantastical New Mysticons Series
Dark Horse and Nelvana are excited to release details on our upcoming Mysticons graphic novel series! Dark Horse's Spell on Wheels creative team, writer Kate Leth, artist Megan Levens, and colorist Marissa Louise, join forces once again to bring more empowering female characters to life! Mysticons Volume One goes on sale August 8, 2018.