Fantagraphics Presents...Disney Masters!
Mar 02, 2018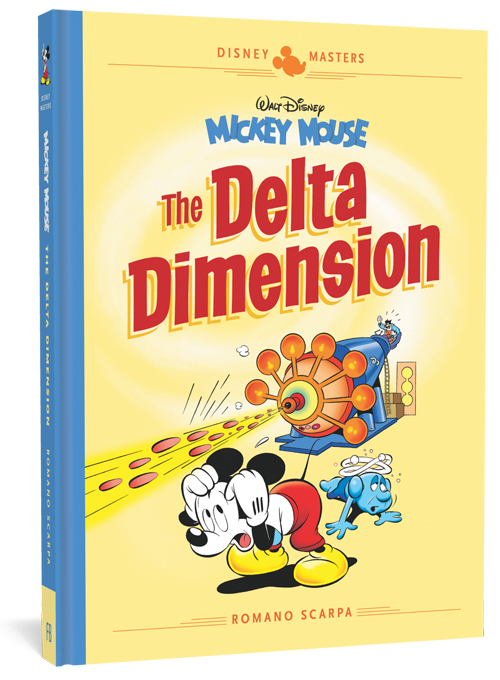 Fantagraphics presents Disney Masters — acclaimed artists from around the world working in the grand Walt Disney tradition. Many of these stories are new to American readers and appear here for the first time in English. Fresh new artwork, fresh new adventures, and fresh new laughs!
Available to pre-order now through PREVIEWS:
• Romano Scarpa, one of the most famous Italian creators of Disney comics, builds on the rich Disney tradition of comedy and drama with Mickey Mouse: The Delta Dimension (MAR181635).
Coming Soon To PREVIEWS:
• Luciano Bottaro, one of the most beloved Italian cartoonists, spins wild, thrilling, proto-psychedelic epics that surprise and delight in Donald Duck: Uncle Scrooge's Money Rocket.
• Paul Murry, an American, carried Floyd Gottfredson's swashbuckling, crime-fighting Mickey Mouse from comic strips into comic books, crafting stories of suspense, danger, and fun with Mickey Mouse: the Case of the Vanishing Bandit.
• Freddy Milton, from Denmark, and Daan Jippes, who lives in the Netherlands, have earned worldwide fame for their adventures of Donald Duck. Together they bring us Donald Duck: The Great Survival Test.