Manga Monthly: Brand-New Manga For Spring
Feb 13, 2018
by Carrie Wood

Welcome back to Manga Monthly, your inside look at the best upcoming manga heading to your local comic shop! The February PREVIEWS catalog is out now, and this month features some of the coolest new series heading your way soon!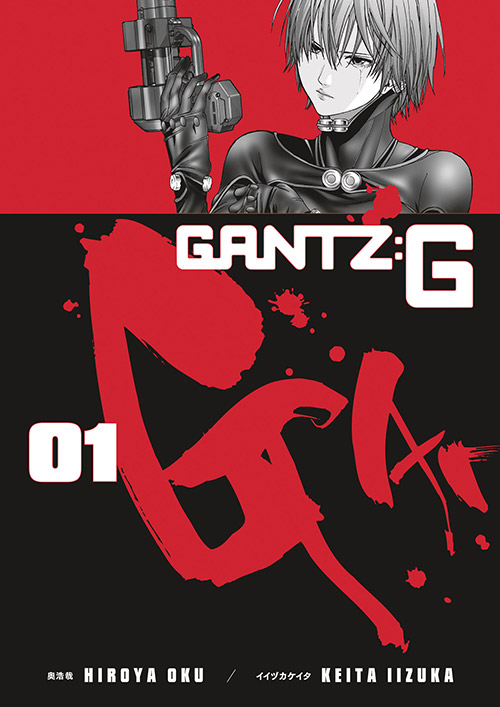 Dark Horse gets us going this month with the first volume of Gantz G (FEB180090)! This is a spinoff of the original Gantz manga by Hiroya Oku, which ran for an amazing 37 volumes! While Oku is continuing to expand his universe with the writing, illustrations on this new book have been taken over by Keita Iizuka, which gives this spinoff a flair of its own! In Gantz G, victims of a lethal bus plunge wake up in a school room, where an ominous black sphere announces: "Your lives have ended. How you use your new lives is entirely up to me." Thus, a new Gantz team is sent to fight bizarre aliens that can show how the dead can die!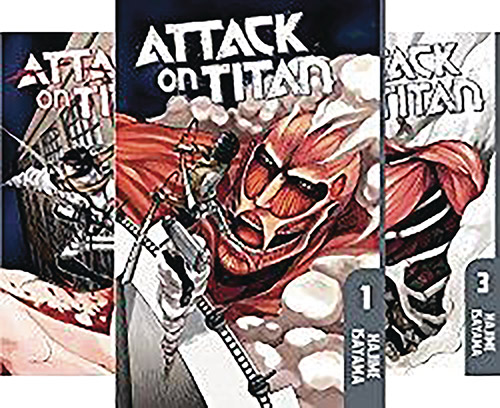 Kodansha is providing a great starting point for one of the most popular anime and manga series in recent history with their Attack on Titan Season One Box Set (FEB181628)! Begin reading the manga that became the megahit anime with this collectible four-volume box set! These four volumes roughly correspond to the first 13 episodes of the anime, the first half of season 1. Humanity has been devastated by the bizarre, giant humanoids known as the Titans. Little is known about where they came from or why they are bent on consuming humanity. Seemingly unintelligent, they have roamed the world killing off humankind for years. For the past century, what's left of mankind has hidden in a giant, three-walled city. People believe their 100-meter-high walls will protect them from the Titans, which are 10 to 20 meters tall. But the sudden appearance of an immense Titan is about to change everything.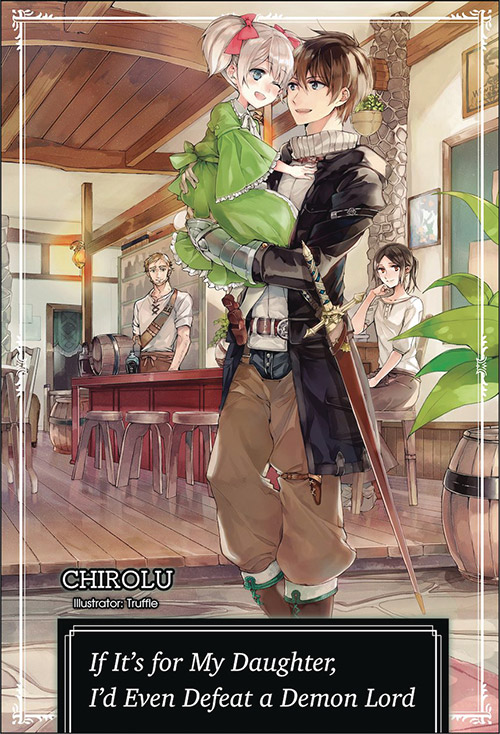 An adorable new manga is on the way thanks to Seven Seas Entertainment – If It's For My Daughter, I'd Even Defeat a Demon Lord (FEB181758)! An adventurer discovers treasure of a different kind - becoming a father to a young demoness! While on a job deep in the forest, Dale, a young but famed adventurer, comes across a little devil girl who's almost wasted away. Unable to just leave her there to die, Dale takes her home and becomes her adoptive father. Devil or not, Latina is beyond adorable, and the adventurer soon finds himself head over heels with being a parent. But why was she out in the forest in the first place - and why does she carry the mark of a criminal?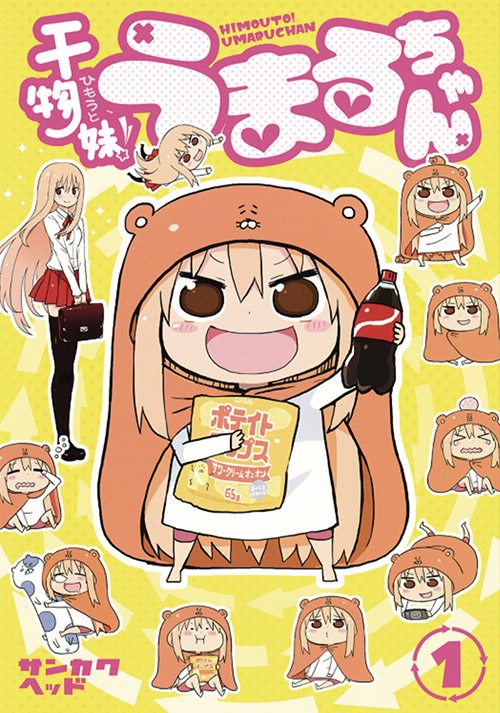 Himouto Umari Chan (FEB181754) proved to be a hugely popular anime, and now you can read the manga that inspired it all thanks to Seven Seas Entertainment! In public, Umaru Doma appears to be the perfect high school student: hard-working, refined, and totally responsible. But the minute she gets home to her older brother Taihei - and dons her famous hamster hoodie - she devolves into the ultimate bratty little sister! She's happy to roll around all day in an otaku cloud of games and junk food while her exhausted older brother takes care of everything in the house. In this hilarious comedy about family, friendship, and the nonsense we put up with (from the people we love), Umaru and Taihei will find a way to make it work!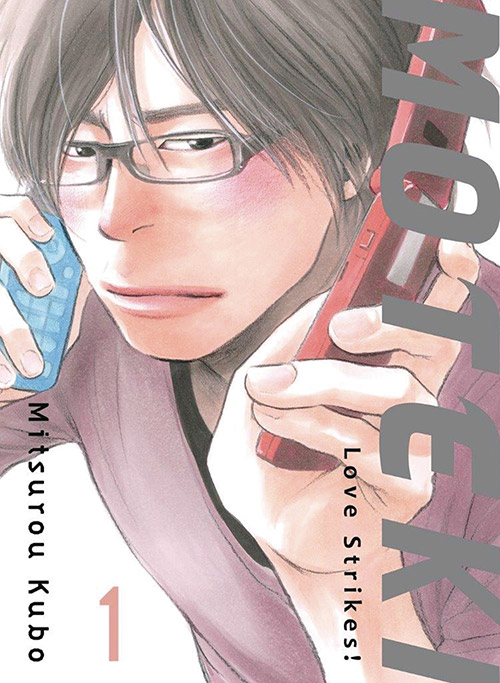 Vertical is bringing one of the hottest authors in Japan today to the U.S. for the first time – Mitsuru Kubo, best known for her work Yuri!!! On Ice, hits store shelves with the first volume of Moteki (FEB181928)! Yukiyo Fujimoto's life has been in a rut. He is about to turn thirty and has never held a steady job or had a girlfriend. And at a time when the prospects for hope seem at their lowest, suddenly his phone blows up! Out of the blue he is contacted by several women from his past! His moteki has finally come! Love has struck and cupid's arrow has hit him repeatedly and, coincidentally, all at the same time! Yukiyo may seem to have many options now, but is he ready for love? And are any of these women? The stage for love might be set, but the time might only be right for him to finally grow up!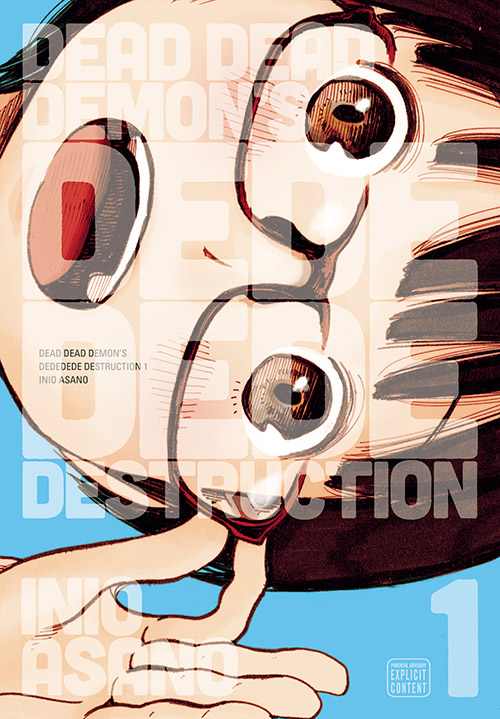 A brand new series, Dead Dead Demon's Dededede Destruction (NOV178467) is heading to store shelves thanks to Viz Media! The Japanese Self Defense Forces are still looking for a way to combat the looming alien threat three years after the invasion, but so far conventional weapons have no effect on the mothership. Maybe it's time to try something unconventional. Meanwhile, Kadode Koyama is in high school. She and her best friend avidly track the aliens' movements on social media and less enthusiastically study for college entrance exams. When the end of the world is overhead, you learn to take it one step at a time.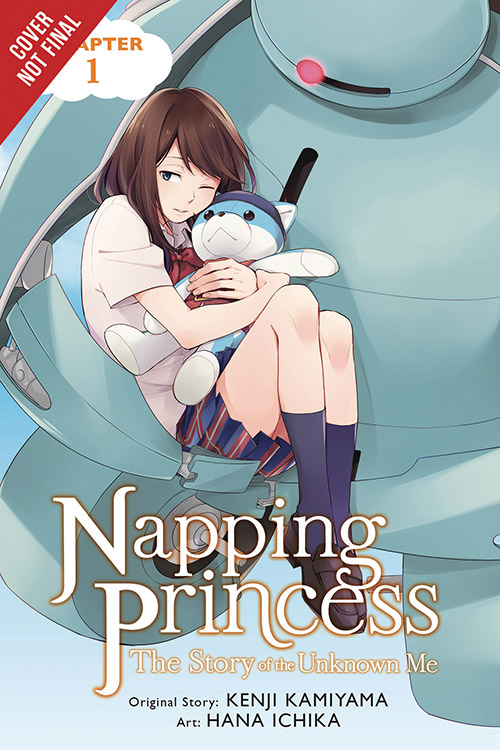 Yen Press will also be debuting a new series, Napping Princess (FEB181986), this spring! When Kokone sleeps she dreams of Heartland, a place full of technology and warring machines, where she's the Princess Ancien who possesses magical powers. But when events in her dreams and real life start to intersect, Kokone has to run from bad guys in both worlds. Will her dreams provide a way out, or get her into deeper trouble?
That wraps it up for this month's edition of Manga Monthly, but this is just the tip of the iceberg when it comes to the manga selection of the PREVIEWS catalog. Be sure to pick up your copy of the February PREVIEWS at your local comic shop and pre-order your favorites today!