BHM Spotlight: An Interview With Artist N. Steven Harris
Feb 12, 2018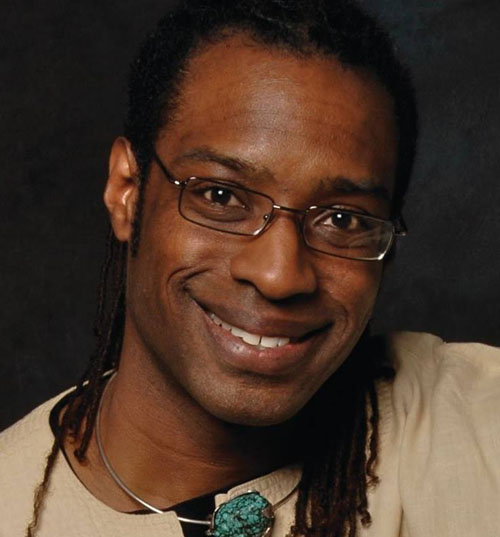 by Troy-Jeffrey Allen
In celebration of Black History Month, PREVIEWSworld asked multiple creators within the comics industry to talk about their personal history with Black History Month and their personal history with comics. In our first installment in this series, we talk with "Michael Cray" and "Watson & Holmes" artist N. Steven Harris!
Give us the rundown on a recent comics project you're excited to be a part of.
Some of my recent projects have been "Solar Man" published by Scout Comics and written by Joe Illidge and Brendan Deneen, "Watson and Holmes" (New Paradigm Press) written by Brandon Easton, Lyndsay Faye, and Karl Bollers, "Vampire Huntress" written by L.A. Banks and "Voltron" written by Brandon Thomas. Both were published by Dynamite Comics. Currently, I am working on a DC/Wildstorm book called "Michael Cray" (formally known as Deathblow). Of course, there are always my creator and co-creator-owned properties, "Brotherhood of the Fringe" and "Ajala: A Series of Adventures", respectively. Ajala is co-created and written by Robert Garrett.

When did you become interested in comics?
I became interested in comics as a fan when "Star Wars" was printed as a comic. I collected "Battlestar Galactica" and "Shogun Warriors" as well. Then I fell off for a few years. The "Spider-Man and His Amazing Friends" X-Men episode brought me back and got me into collecting X-Men which led to collecting more titles.
Now what got me interested in drawing comics came as growth in my artistic expression. Prior to, I always drew these one scene space battles, primarily featuring ships from "Star Blazers" (Space Battleship Yamato in Japan). I grew to want to tell a story, or narrative, with my art. The animation was too much work, so comics was the next obvious choice, therefore, I started my own comic featuring video game consoles of the 80's as spaceships and alliances fighting each other. Drawing people wasn't my strong point, so I had to learn how to draw the human figure. The decision to collect comics again factored into learning the human figure. Through this journey, I became familiar with artists such as Arthur Adams, John Byrne, Rick Leonardi, Michael Golden, P. Craig Russell, Paul Smith, Jose Luis Garcia-Lopez, John Romita Jr., David Mazzucchelli, Walter Simonson, Denys Cowan, Larry Stroman, and others. Denys Cowan, Michael Davis, Larry Stroman, Gil Ashby and Grey Williamson (later in my career) were instrumental in my growth as an artist and as professional.

How was Black History Month introduced to you growing up?
I don't really remember Black History moments prior to college. The late 80's and 90's was my coming into my Black consciousness and Black history on extreme levels, from reading to attending lectures, and getting involved in organizations and causes.

Does that line up with your take on Black History Month in 2018?
Yes, it does. Going beyond Civil Rights and enslavement and into African civilizations, liberation struggles across the diaspora, past and current.

If you could work on any comic next, what would it be?
Working on my own books I mentioned and getting to work on my future books. A mainstream character would be Daredevil. This feeling goes back to the Ann Nocenti, John Romita Jr. run. I, of course, would not mind a run on Black Panther or any Black woman hero (Misty Knight). I would definitely give this Black woman a natural hair style.

What comics are you reading right now?
Some of the Lionforge books, "Low", "Horizon", "I am Alphonso Jones", "Leon Protector of the Playground", "Batman: Creature of the Night", "One Nation", "Motor Crush", "Black", "Seven to Eternity", "White Knights", "Black Panther", and some others I may have forgotten.
Why Black History Month?
Since war was declared, using terroristic tactics on us and our culture in America and worldwide, we need to have and grow Black History Month aka Africana Heritage Month.

The #5 issue of Bryna Edward Hill's "Wildstorm: Michael Cray" hits comic shops on 2/14/2018.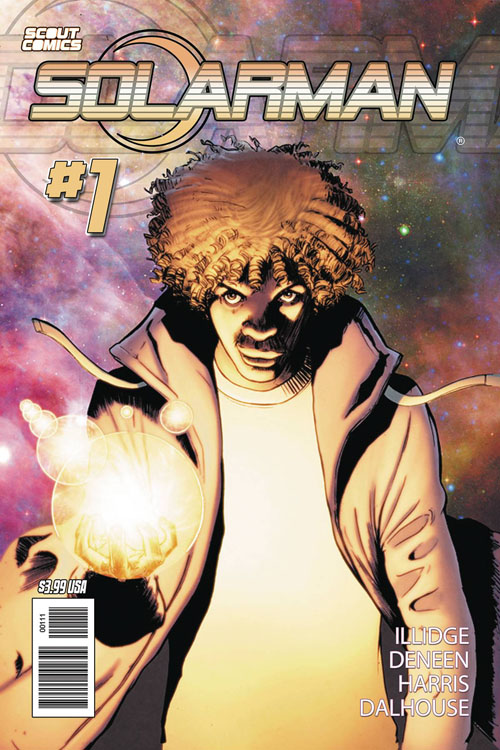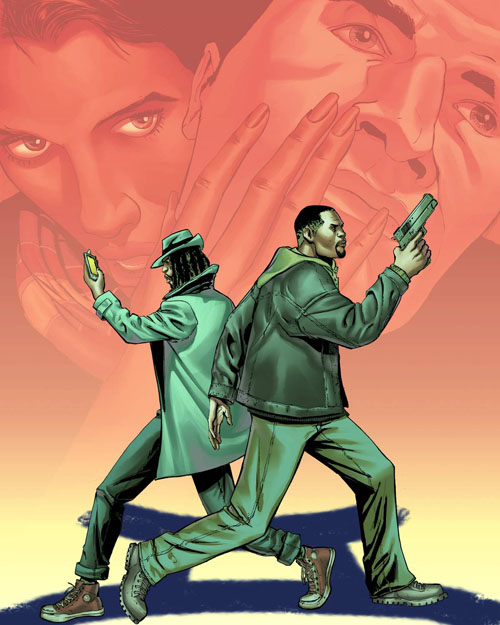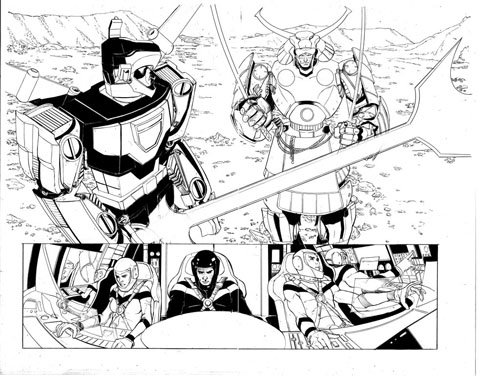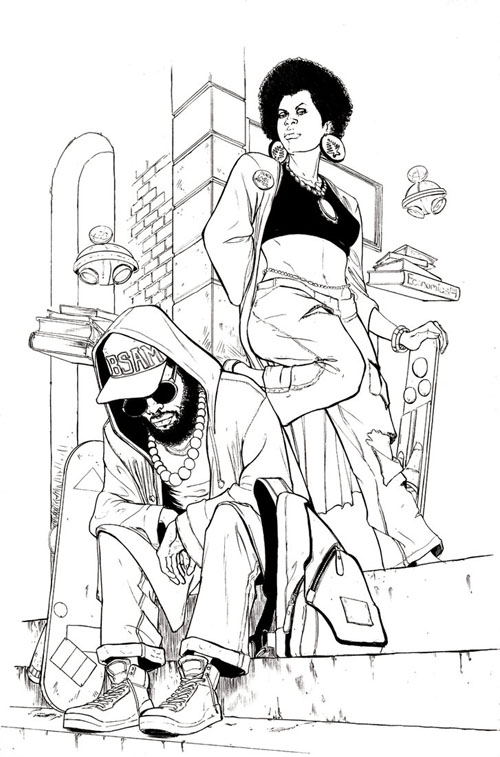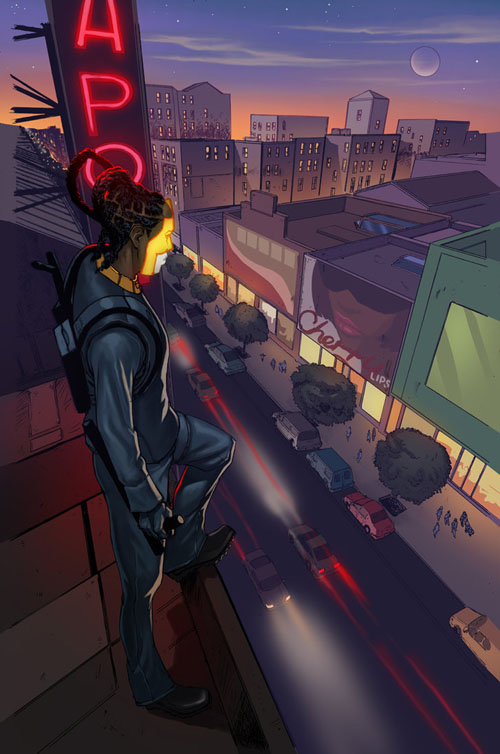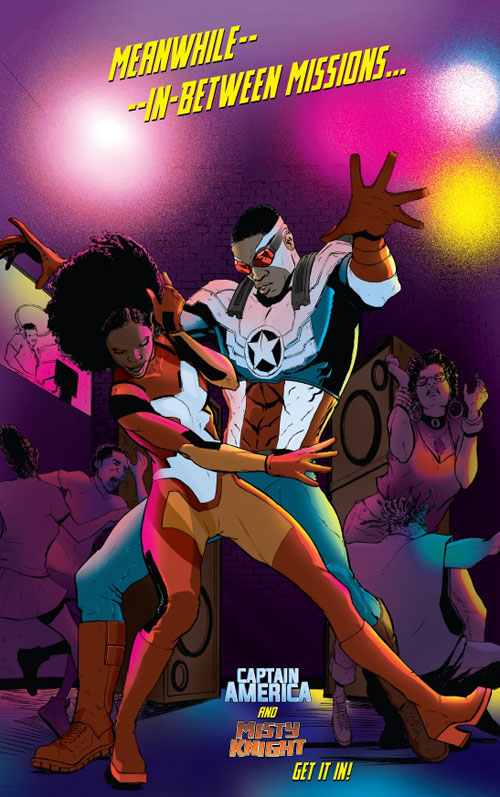 You can catch N. Steven Harris at the following upcoming shows:
Feb. 11th Black Comix Collective at Brooklyn Academy of Music BAM
March 1st-4th Emerald City Comic Con ECCC in Seattle
March 31st BSAM (Black Speculative Arts Movement) Washington DC Howard University
April 6th-7th C2E2 Chicago
May 19th ECBACC (East Coast Black Age of Comics Convention)
June 15th- 17th Heroes Con
****
Troy-Jeffrey Allen is the Consumer Marketing Digital editor for PREVIEWSworld.com and the DCD family of sites. His comics work includes BAMN, Fight of the Century, and the Harvey Award-nominated District Comics.