Banpresto Dragon Ball Figures In Comic Shops This Week
Feb 12, 2018
Get ready for battle!
Three new sets of Dragon Ball figures are getting ready to hit your local comic shop on Wednesday, February 14. Featuring Goku, Super Saiyan Blue Vegeta and more, these are must-haves for your collection!
Here's what you can expect when you walk into your local comic shop on Wednesday.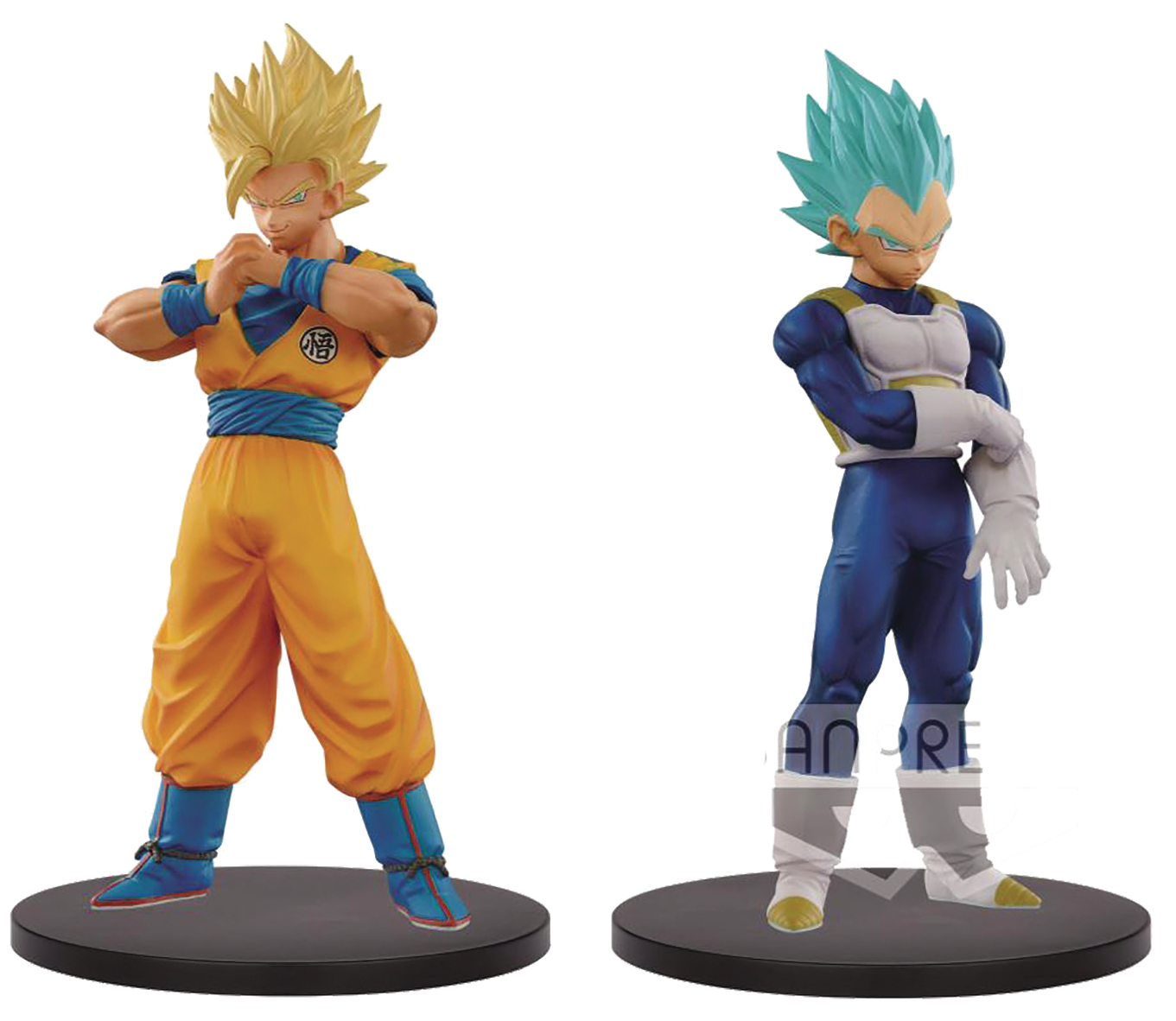 DRAGONBALL SUPER DXF SUPER WARRIORS VOL5 FIG INNER CS (APR178591, $25.99)
From the hit anime series Dragon Ball Super, comes the next wave of the newest DXF figure collection The Super Warriors featuring Super Saiyan 2 Goku and Super Saiyan Blue Vegeta! As the next hot wave of this featured figure series, Dragon Ball figure collectors will definitely need to move fast to make this duo part of their collection. Standing at approximately 7 1/8" tall, these highly detailed figures come with their own base. Each sold separately.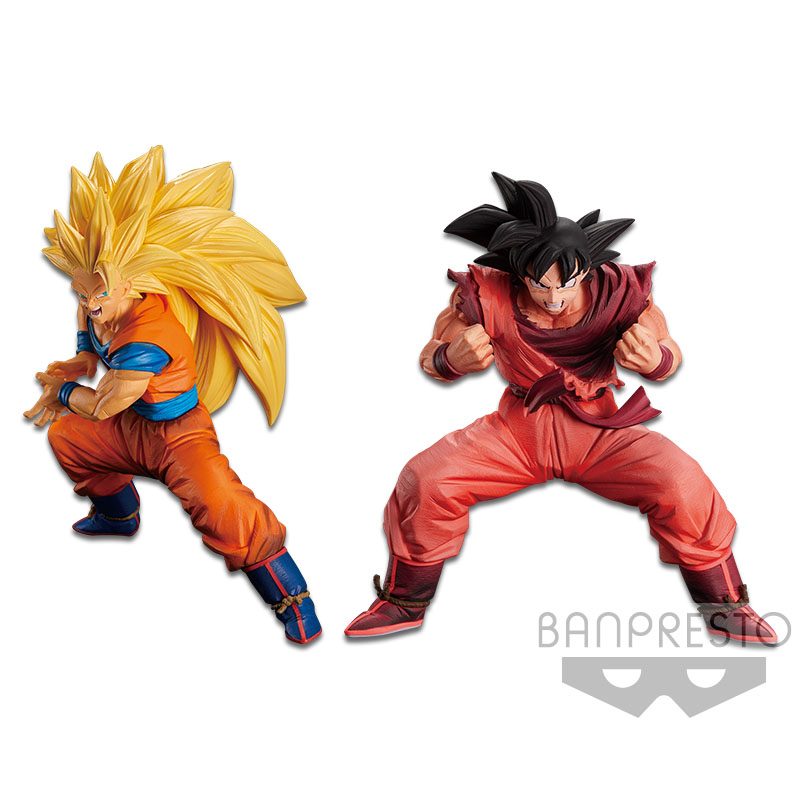 DRAGONBALL SUPER SON GOKU FES V3 FIG INNER CS (JUN178038, $25.99)
As one of the most decorated figure designers of the popular Dragon Ball franchise, Hiroyuki Nakazawa has had in his extensive sculpting career over one hundred figures produced for collectors to chase spanning the entire Dragon Ball timeline. The new Son Goku Fes! Collection features two of Nakazawa's skillfully designed figures of the mightiest defender of Earth, Super Saiyan 3 Goku preparing for his signature Kamehameha and our hero bringing out the powers of Kaio-ken! These designs show our hero full of action in the heat of battle featuring incredible detail to facial expression and flow of motion. Standing at approximately 5 1/2" tall, each figure comes with its own base and requires minor assembly.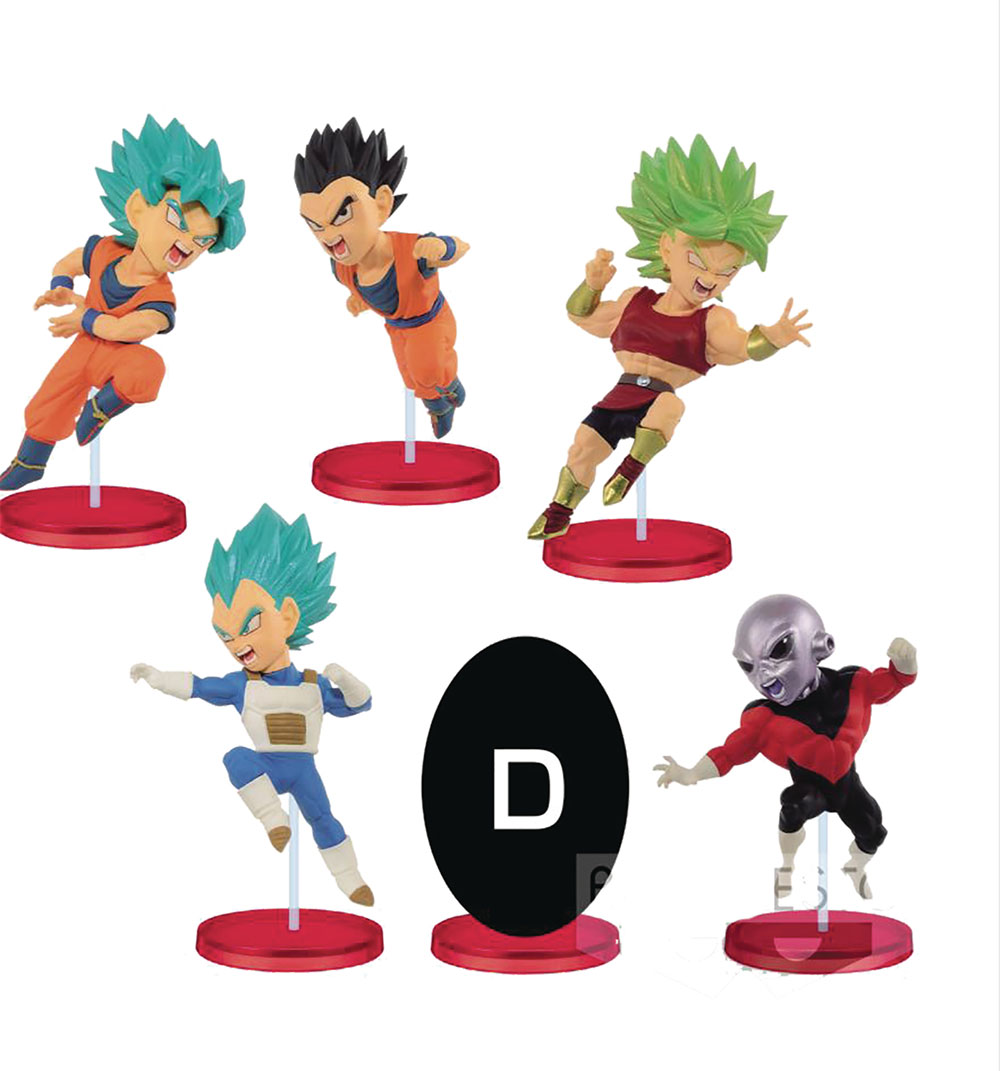 DRAGONBALL SUPER WCF VOL9 FIG INNER CS (APR178592, $15.00)
Continuing with the mega poplular WCF figure collection, this 9th installment from the Dragon Ball Super license brings the most powerful heroes and some of the most anticipated new characters to the figure roster! This set includes Super Saiyan Blue Goku, Super Saiyan Blue Vegeta, Gohan, and new comers Super Saiyan Kale, Jiren, and in a surprising event, the fearsome, now fighting partner to the heroes, Golden Frieza! Each figure requires minor assembly. Each sold separately.