A Clockwork Orange, RoboCop MAFEX Figures Available from Medicom
Feb 08, 2018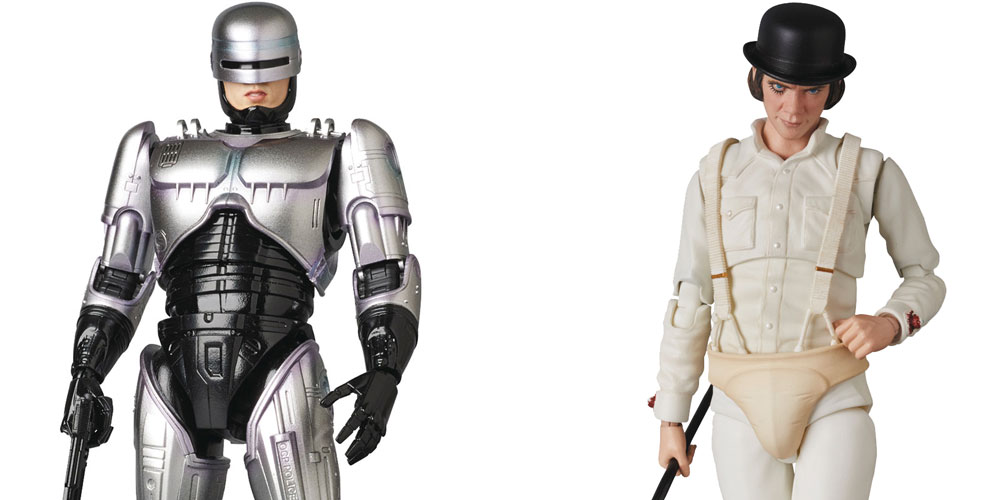 Featured in the February PREVIEWS are two of your favorite movie characters!
Alex DeLarge (OCT178559, $120.99) and RoboCop (OCT178560, $120.99) appear in Medicom's MAFEX action figure line and will arrive in your local comic shop October 31.
Alex stands 6 1/4" and is fully posable to show him getting into all sorts of trouble. He comes accessorized with with three interchangeable facial expresions, interchangeable hands, his trademark mask, a glass of milk plus two walking sticks, one feating a hidden knife!
RoboCop stands the same high and features the same incredible poseability. His accessories include three interchangeable lower faces, a damaged helmet and chest plate to reproduce the effects of his clash with ED-209, a muzzle flash effect part, his Auto 9 weapon and replacement right thigh parts to serve as a holster for it and interchangeable hands.
Check out the photos below and pre-order at your local comic shop.