Lady Death: La Muerta Statue Available for Preorder
Feb 06, 2018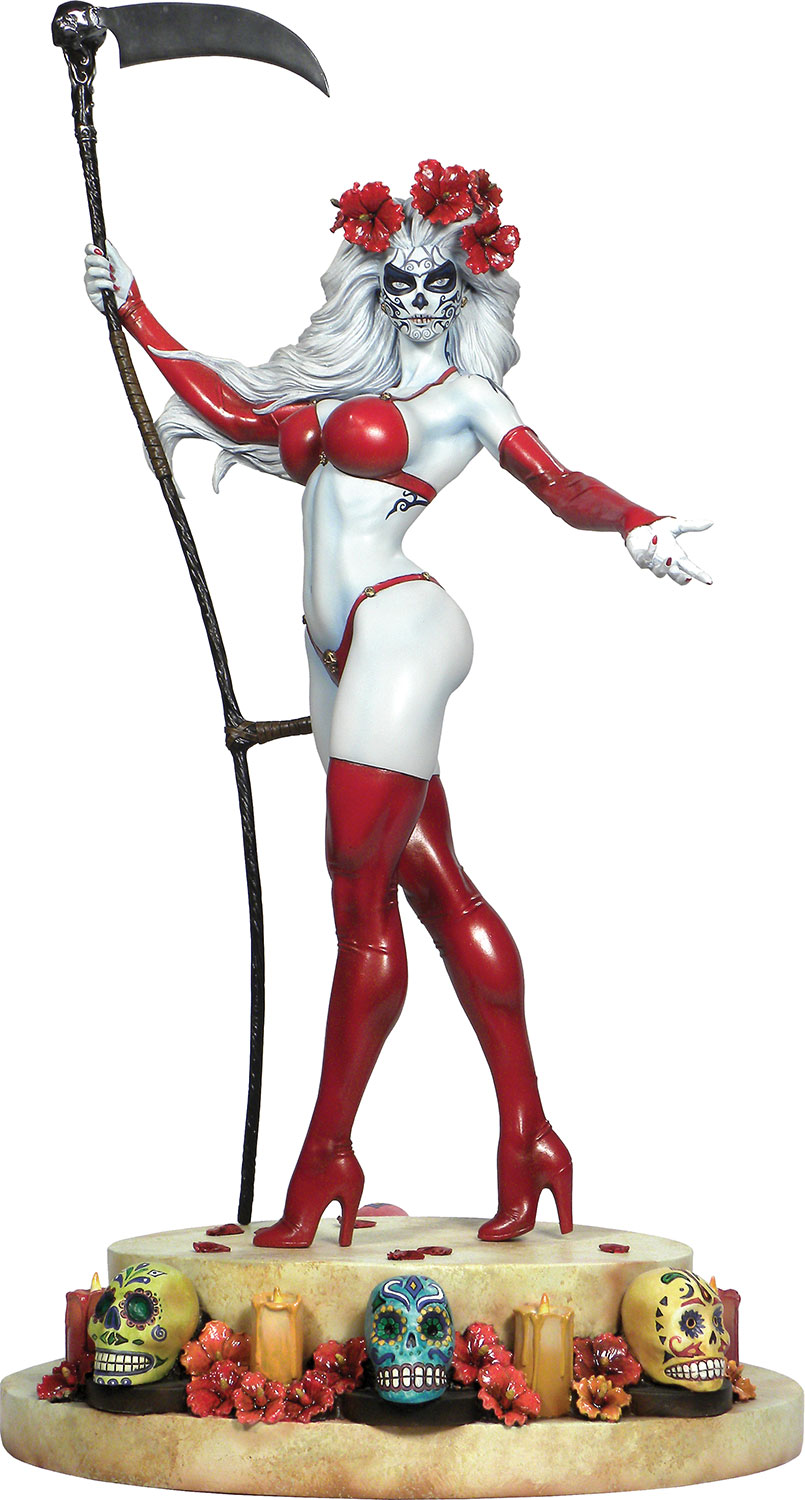 The cult comic character, Lady Death, pays homage to the Mexican Day of the Dead in this breathtaking, cold-cast porcelain sculpture (FEB182340, $249.00) by Clayburn Moore for The CS Moore Studio.
The paint design based on Richard Ortiz's cover artwork, every aspect of this hauntingly beautiful 12" tall statue has intricate detail that makes each viewing a pleasure. Incredible details include her flowing face and back tattoos, the gorgeous hibiscus flowers in her hair, the Mexican stylized skulls and flowers on the ornate base, and the powerful staff adorned with a polished skull.
Don't miss this unbelievable new Dia de Los Muertos take on Lady Death! Preorder now at your local comic shop and check out the photos below.