DC Collectibles February PREVIEWS Roundup
Feb 06, 2018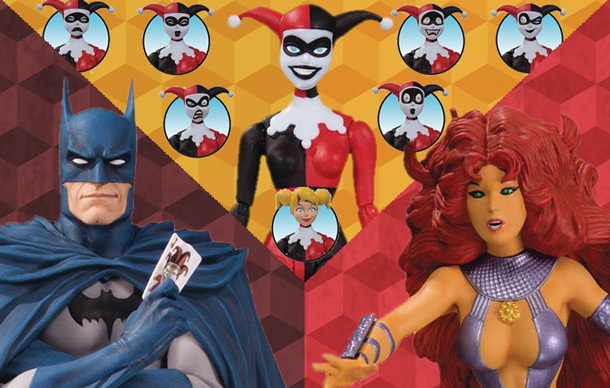 Collectors of the DC universe are in for a treat from the February PREVIEWS.
With a new line of statues and exciting additions to other lines of collectibles, here's what's available from DC Collectibles in this month's catalog! All items available to preorder now at your local comic shop!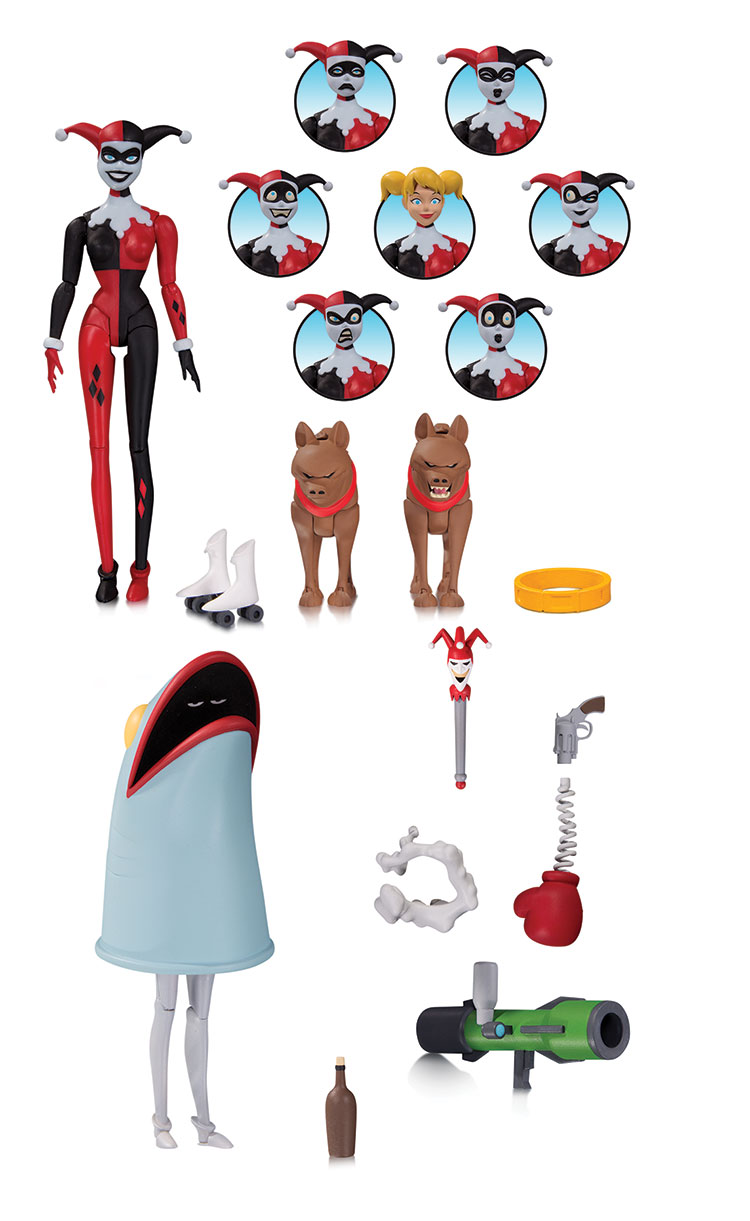 BATMAN ANIMATED HARLEY QUINN EXPRESSIONS PACK (FEB180330, $50.00)
Hiya Puddin'! Check out this addition to the Batman: The Animated Series action figure line! Harley Quinn comes with a whole goody-bag of extra expressions just like on the Emmery Award-winning animated series. She even comes with her signature hyenas to keep her company.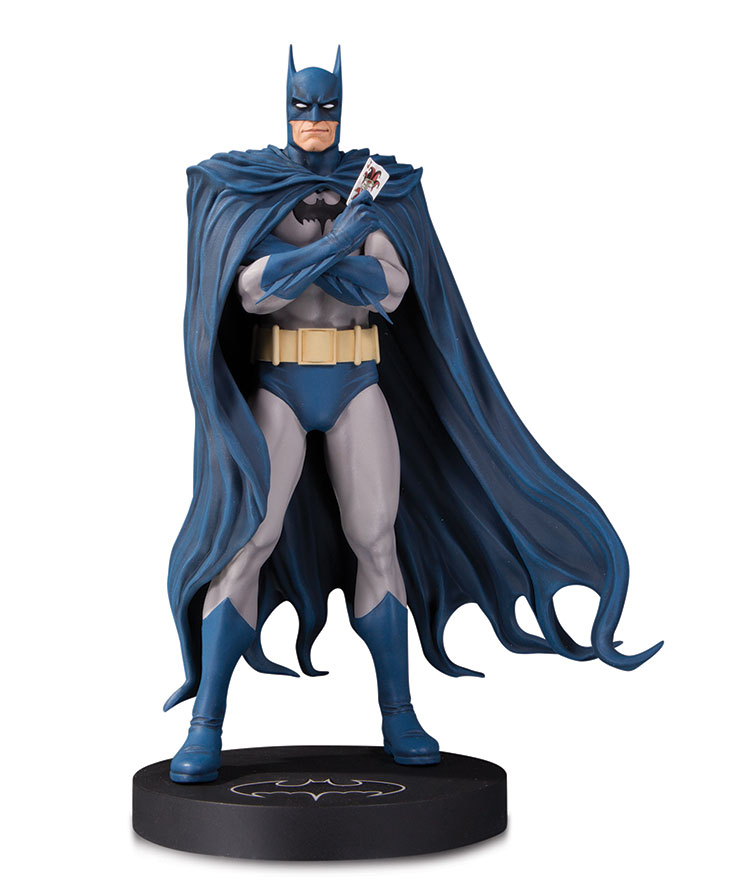 DC DESIGNER SERIES BATMAN BY BRIAN BOLLAND MINI STATUE (FEB180332, $80.00)
From the pages of the Eisner Award-winning Batman: The Killing Joke, acclaimed artist Brian Bolland's iconic rendition of Batman gets a 7-inch polyresin In a Limited Edition of 5,000, this statue sculpted by David Giraud brings to life one of the most seminal interpretations of the Dark Knight ever to come to comics.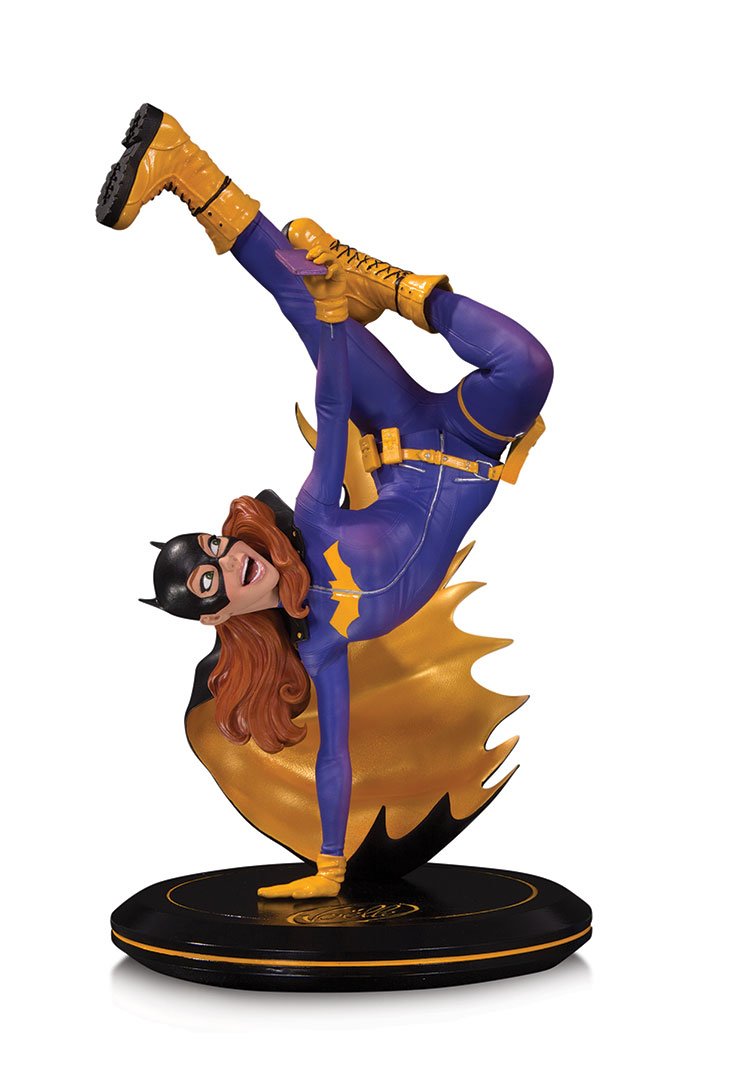 DC COVER GIRLS BATGIRL BY JOELLE JONES STATUE (FEB180331, $125.00)
It's selfie time, Batgirl of Burnside style! Eisner Award-nominated artist Joëlle Jones brings her unique style to the DC Cover Girls line with this premium 9-inch polyresin Batgirl sculpted by Jack Mathews. Limited to 5,000 pieces, this dynamic version of Batgirl displays Jones' uncanny ability to capture energy and expression.
ROBIN AND STARFIRE TEEN TITANS STARFIRE MULTI PART STATUE (FEB180328, $80.00), (FEB180329, $80.00)
Recreate a piece of comic book history with a new multi-part statue set from DC Collectibles! Available to pre-order in February's PREVIEWS are Starfire and Robin statues, the first two in a series of seven statues from DC Collectibles. Collect all seven and you can create the iconic The New Teen Titans cover from issue #1!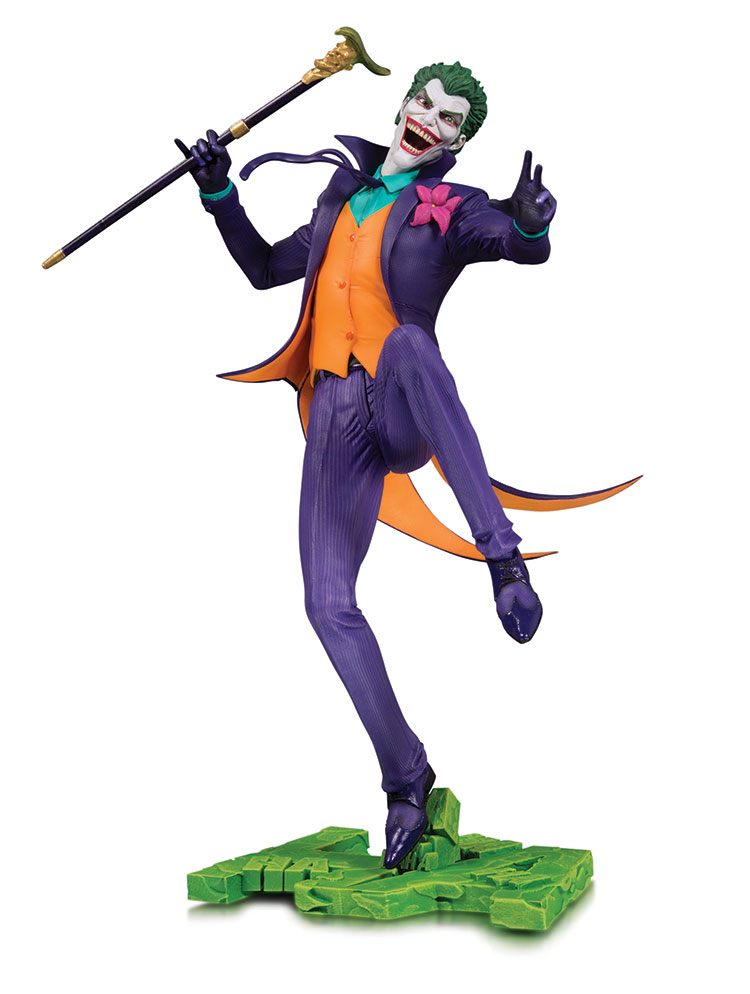 DC CORE THE JOKER PVC STATUE (FEB180333, $50.00)
The Joker looks dapper and dangerous as he rides high atop his own maniacal laughter, a unique and integrated base built of actual "HA HA HAs." Display the Clown Prince of Crime proudly at home, work or wherever you want to show your crazy side. DC Core is a new line of 9-inch premium PVC statues that appeals to fans of DC and its core characters.