Indie Edge: A Quick And Easy Survival Guide To Alt Comics
Feb 02, 2018
by Troy-Jeffrey Allen
Hey…we get it. There are a lot of titles coming to your local comic shop every month. So many in fact that it is easy to miss your next must-read comic hitting store shelves. Well, thank the alternative press deities for Indie Edge!
Every month, Indie Edge brings the ever-changing, ever-diversifying world of independent, creator-owned comics directly to you. If you're looking for more of the expected – something familiar and safe – then you are in the wrong place! RUN NOW! These titles are right on the fringe of the mainstream, outside the borders of conventional taste, and have dove completely over the edge of and headfirst into independent thought.
Welcome to Indie Edge for February 2018! Let's see what's available to pre-order from comic shops now.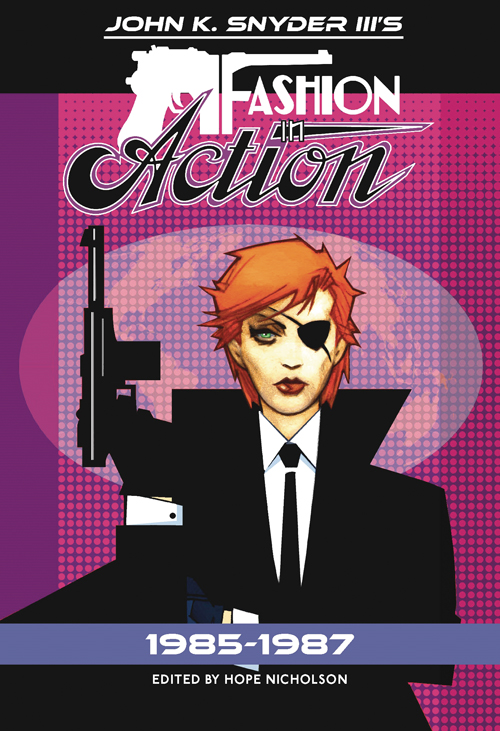 Fashion in Action
Along with Jordache jeans and parachute pants, Eclipse Comics' Fashion in Action was long believed to be lost in the mist of the 1980s. However, fashion can be timeless, and thanks to a restoration effort spearheaded by Editor Hope Nicholson (Secret Loves of Geek Girls), Fashion in Action (FEB181731) lives again!
Created by John K. Snyder III, this all-female action romp stars "the world's highest priced and best-dressed celebrity protection agency" as they attempt to thwart an evil plot to ruin 2086's biggest celebrity wedding!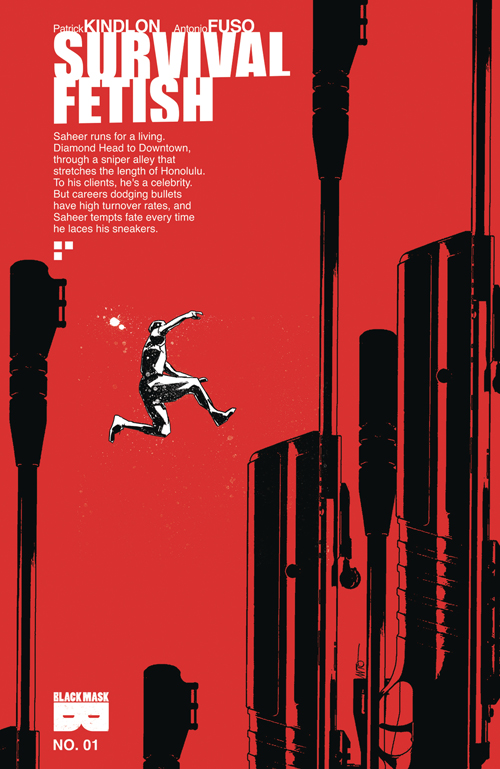 Survival Fetish
High stakes, high speeds, high jumps, and high-anxieties! Survival Fetish (FEB181171) hits stores in April, but its protagonist is a moving target. So make sure you grab issue #1 before it's gone forever!
Free-running Saheer is a medical transport on foot and his path is considered "Sniper's Alley" -- a place rife with street gangs.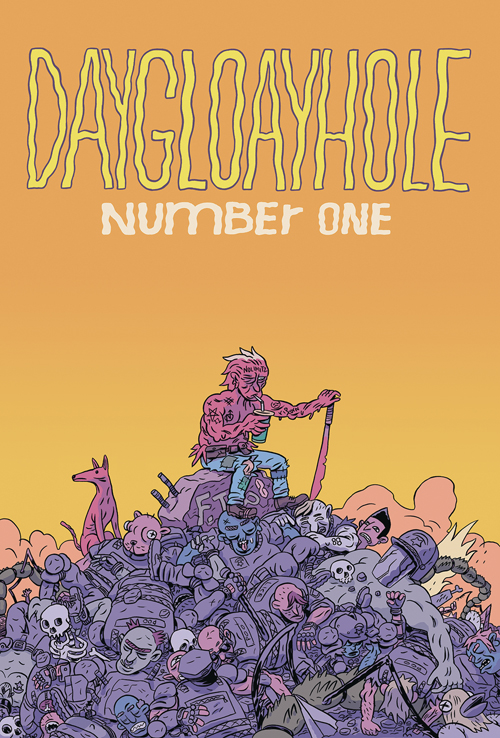 Daygloayhole
Writer/artist Ben Passmore (Your Black Friend and Other Strangers) takes readers down a Daygloayhole (FEB181778) inside this month's PREVIEWS. Find out what porn addicts get up to during the apocalypse in "vibrant fluorescent colors".
Sounds uncomfortable? You dang right it is! The apocalypse isn't meant to be a joy ride! Especially when your porn is sentient, the police are mutants, the deserts are irradiated, and you have nothing to do but wallow in your own pre-apocalypse failures!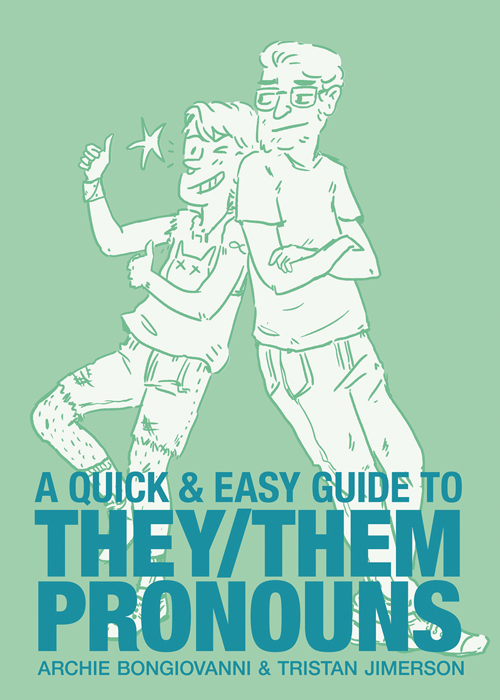 A Quick And Easy Guide To They/Them Pronouns
Pronouns are useful parts of speech that can be fun for demonstrative (You won't be needing these!), relative (This is the place to be!), indefinite (Nobody cares!), or interrogative purposes (What the heck is that?!). They can also be not-so-fun when you're caught miscategorizing a stranger. Which is usually followed by the person you just insulted using a few pronouns of their own (What doth thou mean by that?!).
If you are having less fun with pronouns as of late then Oni Press' Quick Easy Guide To They/Them Pronouns (FEB181690) might be the softcover for you. "Entertaining and educational", this comic resource simply wants to help elbow new and older generations into a subculture without borders.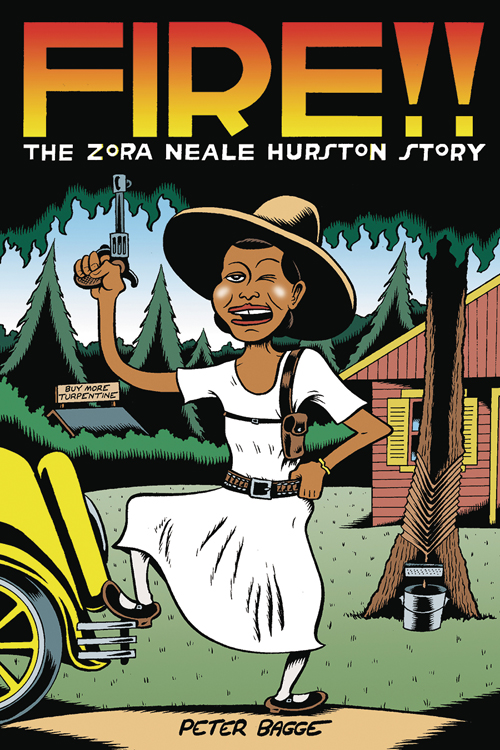 Fire!! The Zora Neale Hurston Story
From Peter Bagge, the creator of indie classics such as Hate and Neat Stuff, comes a surprising entry in his bibliography. Fire!! The Zora Neale Hurston Story (FEB181690) brings one of the Harlem Renaissance's most revered writers into full color!
This is the true story of the Zora Neale Hurston, the Southern author responsible for Their Eyes Were Watching God. Bagge's admiration for Neale Hurston comes through in full-color as he chronicles her Baptists upbringing, arrival to Harlem, collaboration with Langston Hughes, and, ultimately, her moment of recognition as a celebrated African-American folklorist.
Available at comic shops now.
****
Troy-Jeffrey Allen is the Consumer Marketing Digital editor for PREVIEWSworld.com and the DCD family of sites. His comics work includes BAMN, Fight of the Century, and the Harvey Award-nominated District Comics.