Level Up with Video Game Collectibles from February's PREVIEWS
Feb 01, 2018
This month's edition of the PREVIEWS catalog is filled with toys and collectibles from some of your favorite video games. From classics like The Legend of Zelda to modern favorites like Kingdom Hearts, here's some of what's available to pre-order at your local comic shop.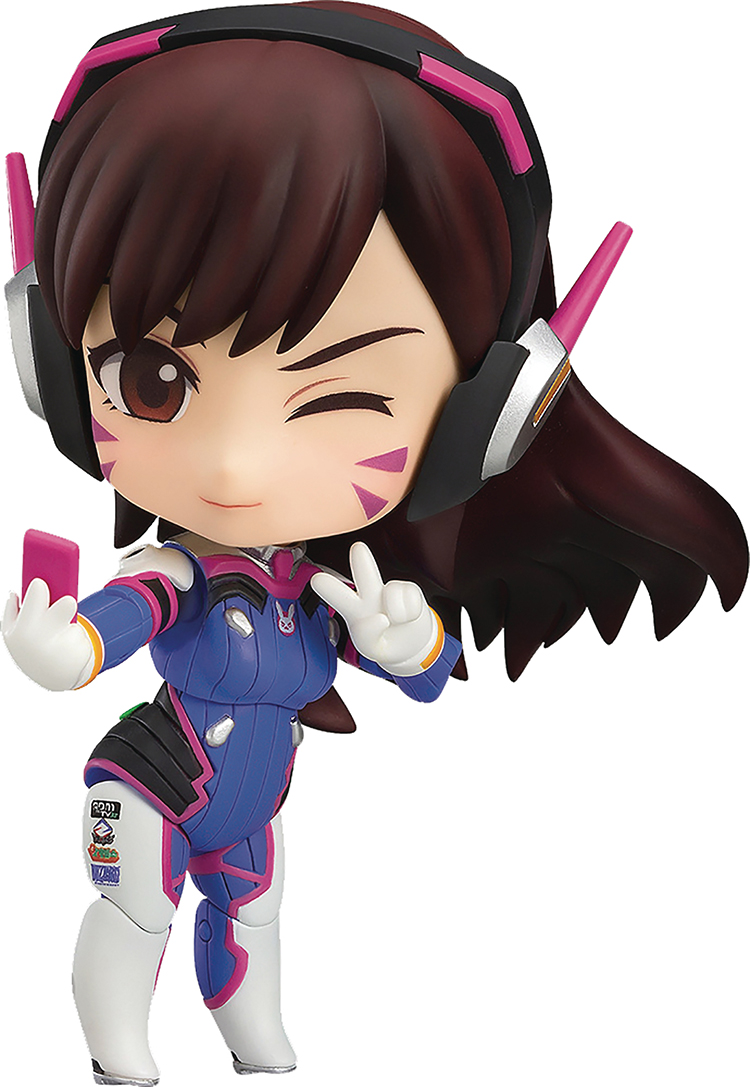 OVERWATCH D.VA NENDOROID CLASSIC SKIN VER (NOV178113, $56.99)
From the globally popular multiplayer first-person shooter, Overwatch, comes the sixth Nendoroid figure from the series - D.Va! All the details of her outfit as well as her cute face paint have been faithfully included on the Nendoroid design!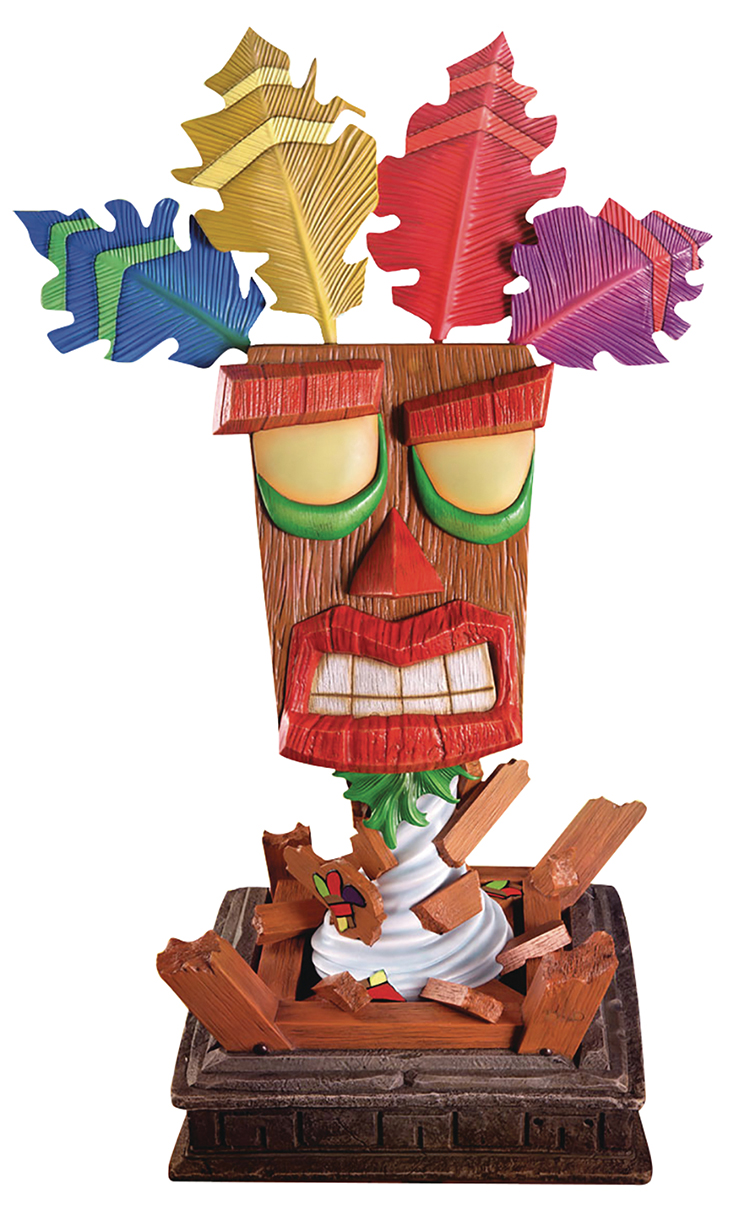 CRASH BANDICOOT AKU AKU LIFE SIZE MASK (OCT178650. $550.99)
First 4 Figures is proud to present the highly anticipated Crash Bandicoot - Aku Aku Mask. Aku Aku is an ancient benevolent witch doctor spirit who was reincarnated and is able to communicate through the aid of a special wooden mask.

LEGEND OF ZELDA STATUE TWILIGHT PRINCESS (FEB180141, $124.99), LEGEND ZELDA FIGURE BREATH OF WILD LINK (FEB180139, $89.99), LEGEND ZELDA STATUE SKYWARD SWORD LINK (FEB180138, $79.99), LEGEND ZELDA STATUE SKYWARD SWORD SCERVO (FEB180140, $124.99)
Dark Horse offers four statues based on the legendary video game series The Legend of Zelda. Four intricate statues depict Link, Scervo and Ganondorf.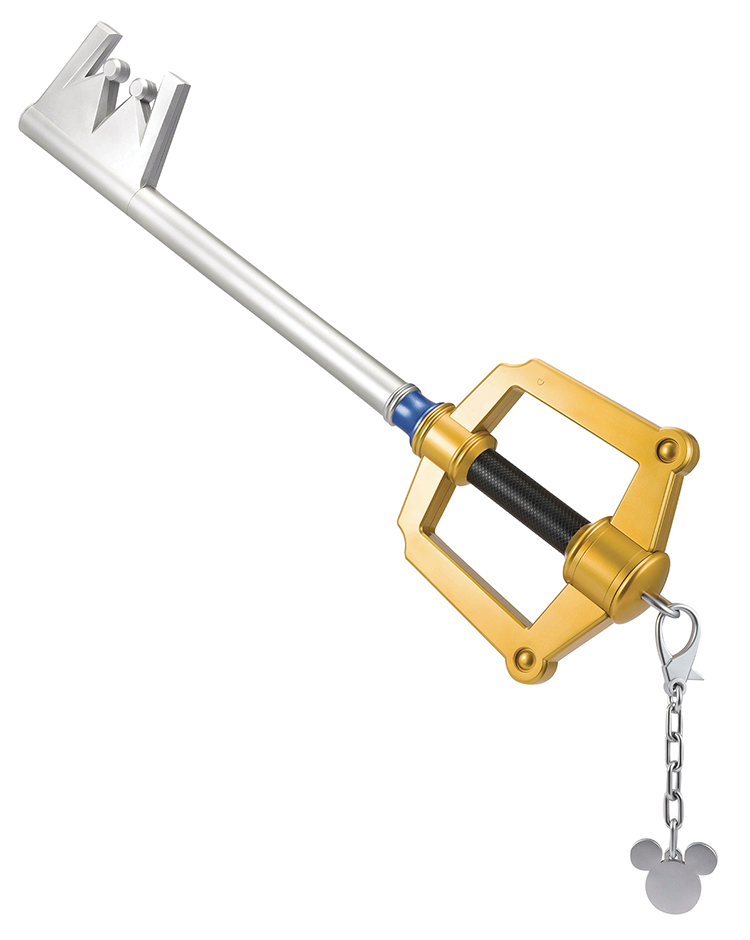 KINGDOM HEARTS II KEYBLADE KINGDOM CHAIN PROPLICA (OCT178500, $185.00)
rom the popular Kingdom Hearts series comes this new Proplica Keyblade Kingdom Chain! Designed to look just like it did in the game, it was also balanced to feel natural in your hand!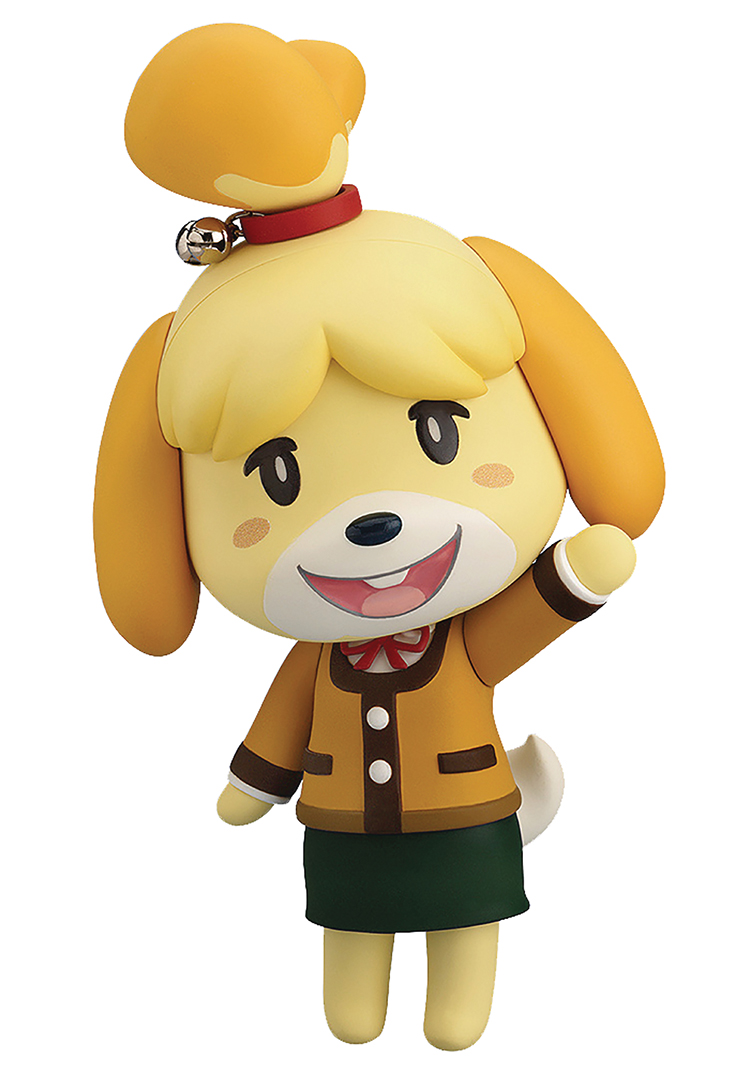 ANIMAL CROSSING NEW LEAF SHIZUE ISABELLE NENDOROID (NOV178041, $60.99)
Your very own personal secretary is back in her Winter uniform! From the popular 3DS game Animal Crossing: New Leaf comes another version of Nendoroid Shizue, this time wearing her long sleeved outfit from the Autumn and Winter months!