Start Here: Five New Comics For January 31st
Jan 29, 2018
by Andrea Purcell

If you're looking for a fresh new series or a jumping-on point to an ongoing comic, you can Start Here. This week Silencer joins DC's Age of Heroes, Anthony Bourdain serves up scares in Hungry Ghosts, Strap in for a sci-fi action comedy from Si Spurrier and Rachel Stott in Motherlands, and more!
Every week we'll collect five titles with new number ones or fresh story arcs perfect for readers looking to jump into new series. These new releases are available at your local comic shop and feature comics from any genre or publisher.
Don't hesitate, these series are ready for new readers to enjoy - all you have to do is Start Here.
---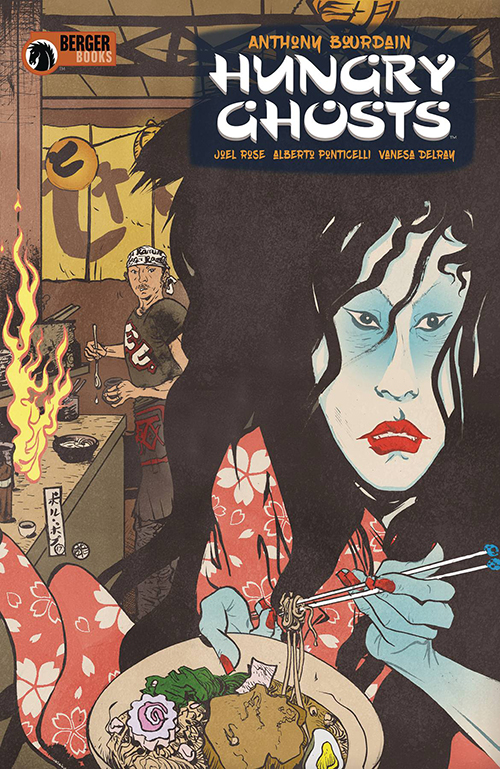 Hungry Ghosts #1
Anthony Bourdain, along with writing partner Joel Rose, is returning to comics with a new series sure to scare those who are faint of heart in Hungry Ghosts #1 (NOV170012). This four part mini-series is the first from Dark Horse Comics' newest imprint, Burger Books, and with art from Alberto Ponticelli and Vanesa Del Ray it's making quite the first impression. As a group of chefs gather to play the Japanese ghost story game of 100 Candles at a dinner party, who know what kind of demons and yokai might appear.
Silencer #1
DC Comics Age of Heroes is expanding as Dan Abnett, Sandra Hope, and John Romita introduce readers to one of the deadliest assassins in the DC Universe you've never heard of in Silencer #1 (OCT170203). Highly trained and armed with meta-human abilities, the Silencer was an unstoppable killing machine but after decades of work she quietly retired. But when her old employer comes back with a deadly new mission she must suit up once again – after all, you don't say no to Talia Al Ghul.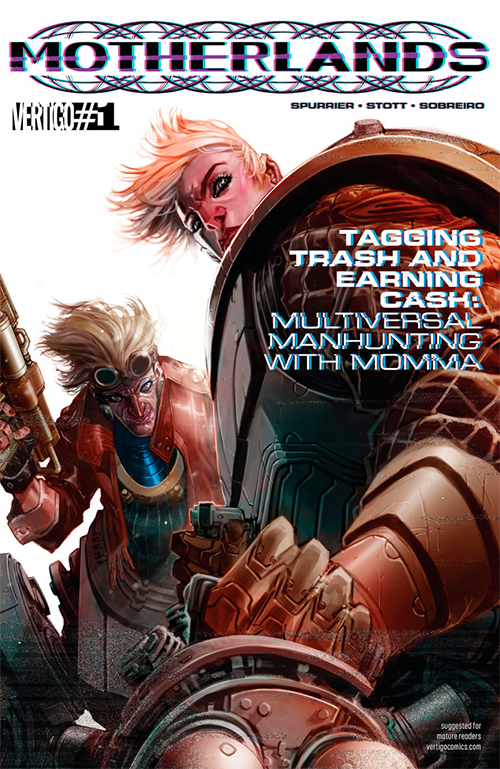 Motherlands #1
Strap in and get ready for a dark new sci-fi action comedy from Si Spurrier and Rachel Stott in Vertigo's Motherlands #1 (NOV170383). A six-part mini-series, this wild story takes reader to a crazed future where super-criminal traverse interconnected parallel Earths and super-star bounty hunters hunt them down for fame and glory. But bounty hunter Tab, who shuns the glitz and glam, is in an ultra-violent race for her biggest bounty yet, however to nab the prize she'll have to work with one of the most celebrated bounty hunters of all time – her elderly and overbearing mother.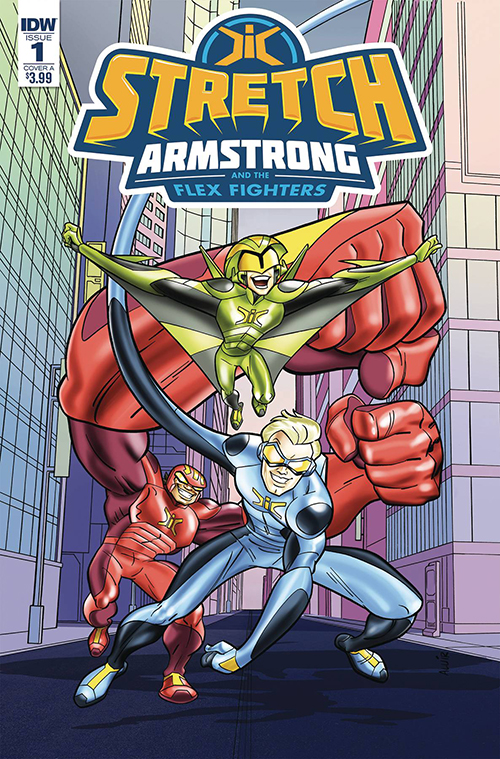 Stretch Armstrong and the Flex Fighters #1
The classic elastic action figure is back in a comic series based on the all-new Netflix show in IDW Publishing's Stretch Armstrong and the Flex Fighters #1 (NOV170462). Stretch, along with his partners Omni-Mass and Wingspan are trying to juggle high school by day and crime fighting by night. When a new monster named The Mantoid starts a destructive rampage across Charter City, these superpowered teens must decide if this creature is truly the threat everyone believes it to be.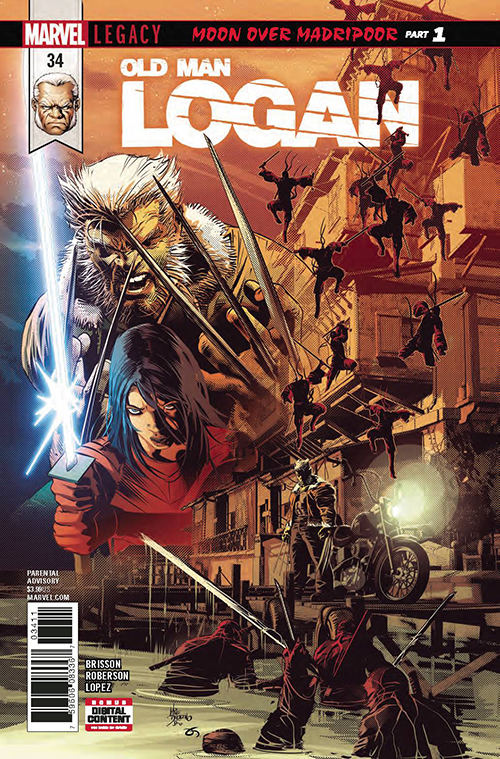 Old Man Logan #34
Patch returns to the island of Madripoor as Ed Brisson and Matteo Buffagni begin a new chapter in Old Man Logan #34 (NOV171005). Regenix is spreading and it's up to Logan to once again become the protector of Madripoor and stop the chemical from getting to the island. It's a race against the Scarlet Samurai as Logan rushes to get ahead of the drug, but who will get to Madripoor first? As Regenix hits the island, Logan must face the ultimate threat as Madripoor fills with unkillable criminals.
Find more of this week's new releases here!
**********
Andrea Purcell is a Web Content Writer for PREVIEWSworld.com and the Retailer Marketing Manager at Diamond Comic Distributors. Her favorite past times are singing karaoke at comic conventions and memorizing obscure trivia about random pop culture.