Unlock the PREVIEWS Exclusive Kingdom Hearts III Sora Action Figure from Square Enix
Jan 23, 2018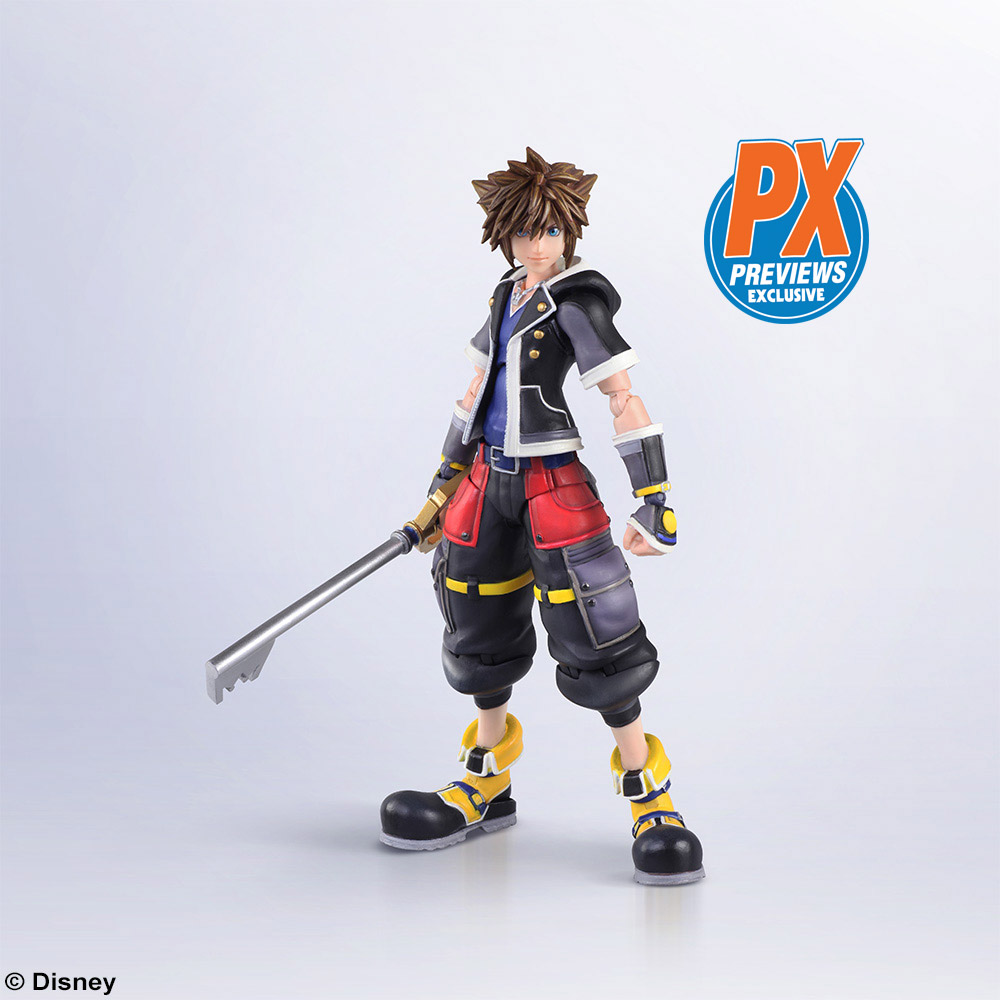 There is no more anticipated video game release this year than Kingdom Hearts III!
Get ready for the latest installment of the legendary franchise with the this six-inch Sora action figure (SEP178239, $59.99) from Square Enix.
This easy-to-carry figure is so compact it fits right in the palm of your hands! With a wide range of motion in the articulated joints, you can recreate action poses and scenes from the game. Sora's Keyblade, which comes in two separate forms, as well as plenty of other interchangeable hands and face parts are included with the figure to make him even more fun to pose. Paintwork that faithfully recreates the in-game CG, such as the crisp contrast of colors, creates a small but impressive figure. Figure includes display stand.
Check out the photos below and pre-order at your local comic shop.