Indie Edge: Five Small Press Comics From The Fringe
Jan 12, 2018
by Troy-Jeffrey Allen
Every month, Indie Edge brings the ever-evolving, ever-diversifying world of independent, creator-owned comics straight to you. If you're looking for titles right on the fringe of the mainstream -- outside the borders of conventional taste – then dive into the INDIE EDGE headfirst into independent thought.
Here are 5 small press titles from the January PREVIEWS that are available to pre-order at comic shops now!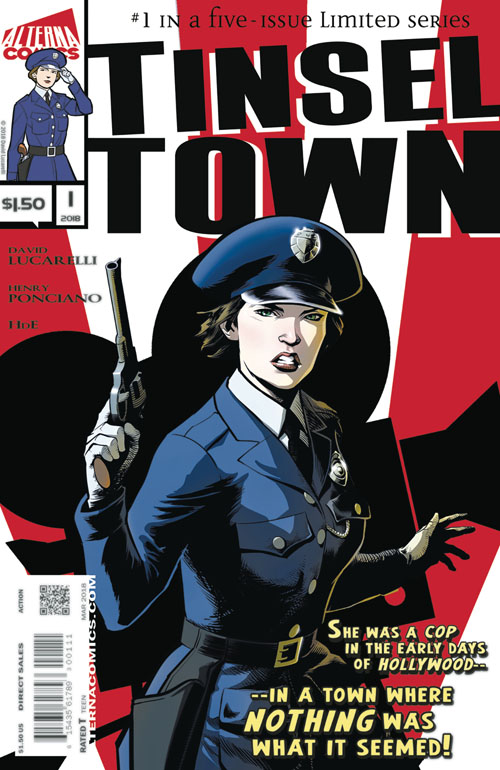 Tinseltown #1
Up first! Alterna Comics continues to create original content for the more than affordable price of $1.50. Their latest new series also holds the line at a buck and two quarters (that doesn't rhyme, I guess) and its premise has the potential to be a bit topical and a tad cathartic in 2018.
Meet Abigail Moore, the first female police officer in 1915 Hollywood. Even in the early days of Tinseltown, Hollywood was propping up a world of glamour and glitz to mask its rotten core. Officer Moore already had her work cut out for her, but soon she'll discover that the "silent era" also meant people kept quiet about corruption in Tinseltown (JAN181155).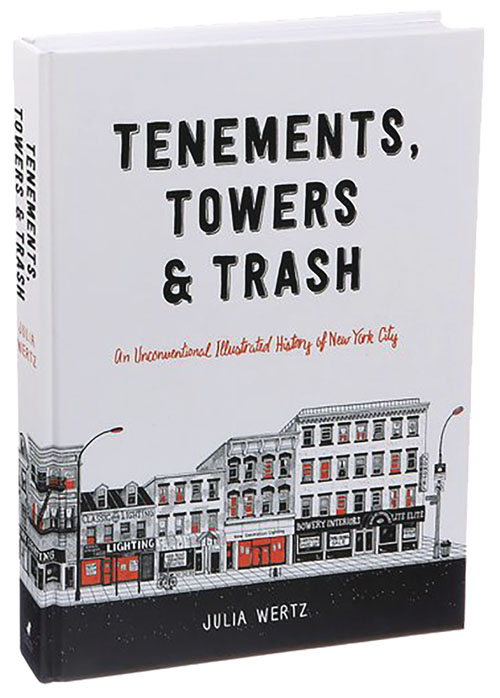 Tenements, Towers, & Trash
New York City. Uptown. Downtown. The theaters. The parks. The subways. The cast of characters traveling up and down the sidewalks. Writer/artist Julia Wertz explores it all – backward and forwards – in Tenements, Towers, & Trash (JAN181298).
This "Unconventional Illustrated History of New York City" comes alive courtesy of Wertz's beautiful black and whites. Which provides a stark contrast to a city that, visually, goes through changes every few decades.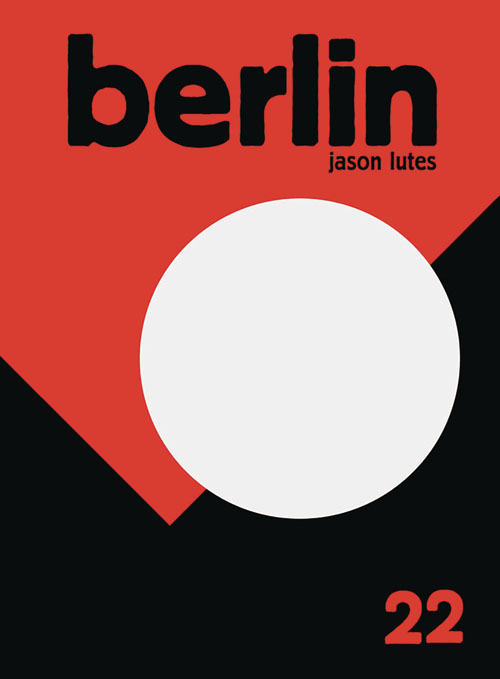 Berlin
Started in 1996, Jason Lutes' ambitious Berlin comics project has become a staple of the small press scene and an indie darling. Now, that journey comes to an end with Berlin #22 (JAN181597), the concluding issue.
Berlin is about life in the German State formerly known as the Weimar Republic. Taking place in the late 1920s into the early 1930s, the story explores the lives and relationships of a small collection of artists during what would be an inevitable shift to outright fascism. For most of the series, the characters have been tied up in so much interpersonal drama that the rise of the Nazi Party has gone somewhat unnoticed. However, with this final installment, Lutes must-read story will serve as tale from the past that can inform the future.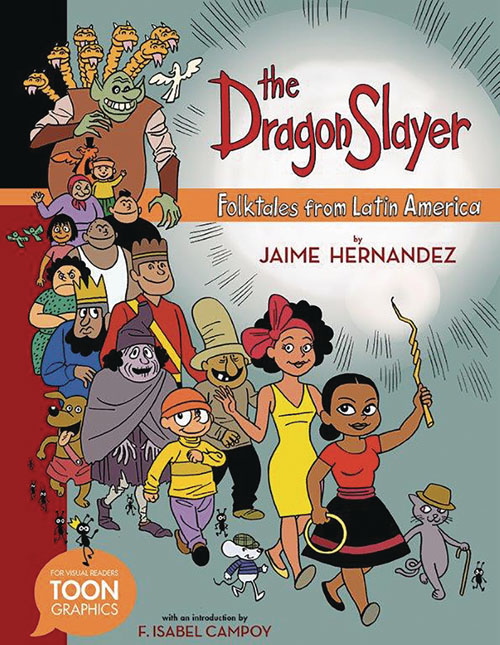 The Dragon Slayer
Available in softcover and hardcover, The Dragon Slayer (JAN181981) comes to us courtesy of famed Love and Rockets co-creator Jamie Hernandez. Here, Jamie (yeah, we're on first name basis) brings some of Latin America's most beloved myths into the world of contemporary comics.
Get ready for stories featuring seven-headed dragons, unconventional heroes, and timeless folktales that will translate to young readers everywhere.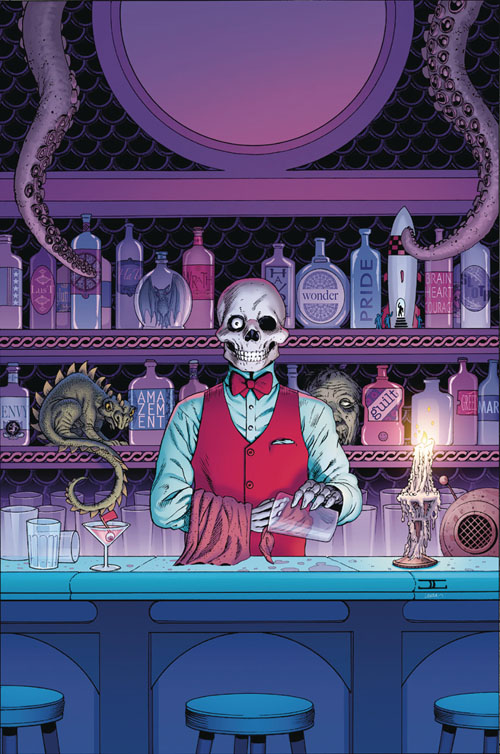 SHOCK Anthology
Launched in 2015, AfterShock has become the home of choice for powerhouse creators such as Donny Cates, Marguerite Bennett, Paul Jenkins, Brian Azzarello, Warren Ellis, and Garth Ennis (just to name a few). Now, get ready for an assembly of award-winning talent with this new anthology titled Shock (JAN181139).
Presented in the European "album" format, this collection of stories brings the likes of Bill Willingham, Jim Starlin, John Cassaday, Neil Gaiman, and others together under the ever-expanding AfterShock banner. Even better, each story will be original and different from the other. Want a horror fantasy tale by Cullen Bunn? It's here. Looking for a kaiju-styled throwdown between New York and Chicago…literally? It's here. How about Red Riding Hood on drugs? It's all here!
****
Troy-Jeffrey Allen is the consumer marketing digital editor for PREVIEWSworld.com and the DCD family of sites. His comics work includes BAMN, Fight of the Century, and the Harvey Award-nominated District Comics.