Final Fantasy VII: Dirge of Cerberus' Vincent Valentine Comes To Square Enix's Play Arts Kai Line
Jan 13, 2018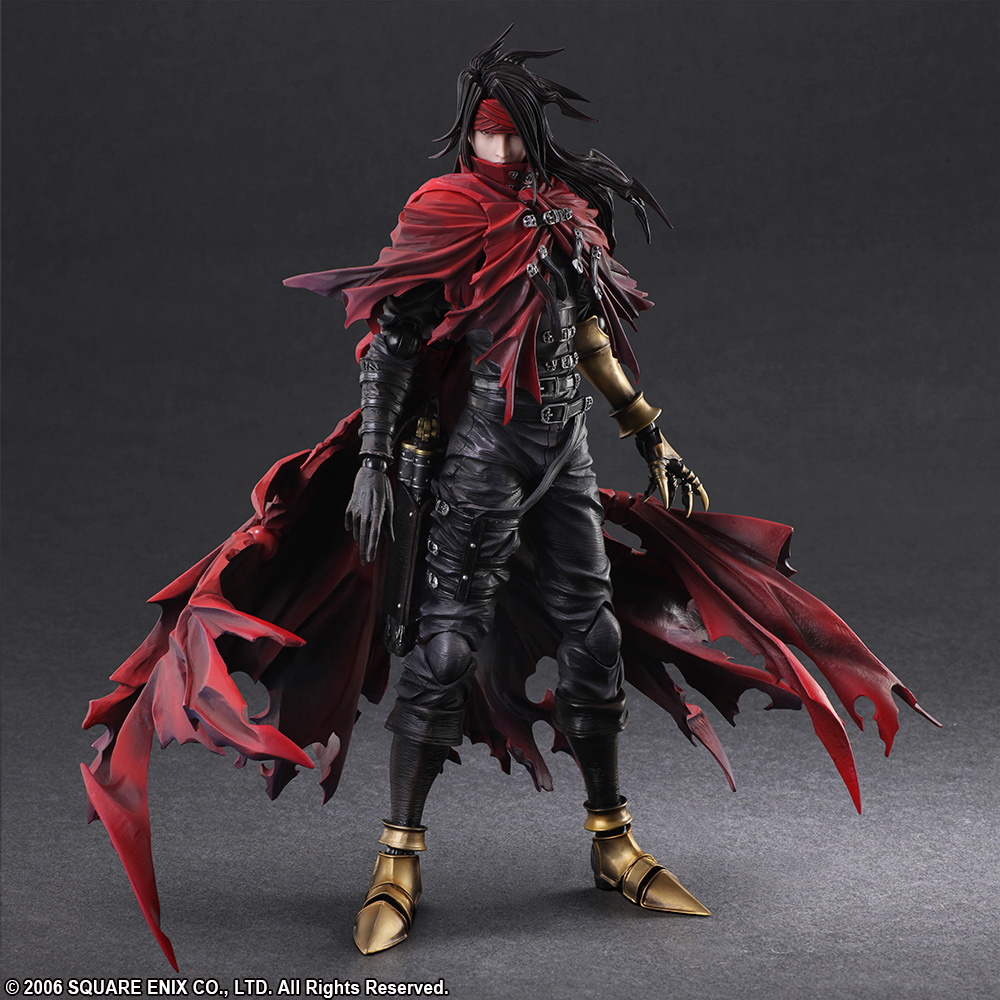 The newest addition to Square Enix's Play Arts Kai line is the Turk-turned-hero after genetic experimentation, Vincent Valentine!
Standing nearly 11" tall, the Final Fantasy VII: Dirge of Cerberus character (NOV178657, $149.99) includes his rifle Hydra, and his beloved gun, Cerberus, which can be stored in the hip holster. The articulated parts around his shoulders and chest are made of flexible materials, and his cloak and hair use ratchet joints, allowing for a wide variety of poses.
Packaged in a window box, the comes with interchangeable hands and display stand. Pre-order now at your local comic shop!