Top 25 Toys: December 2017
Jan 14, 2018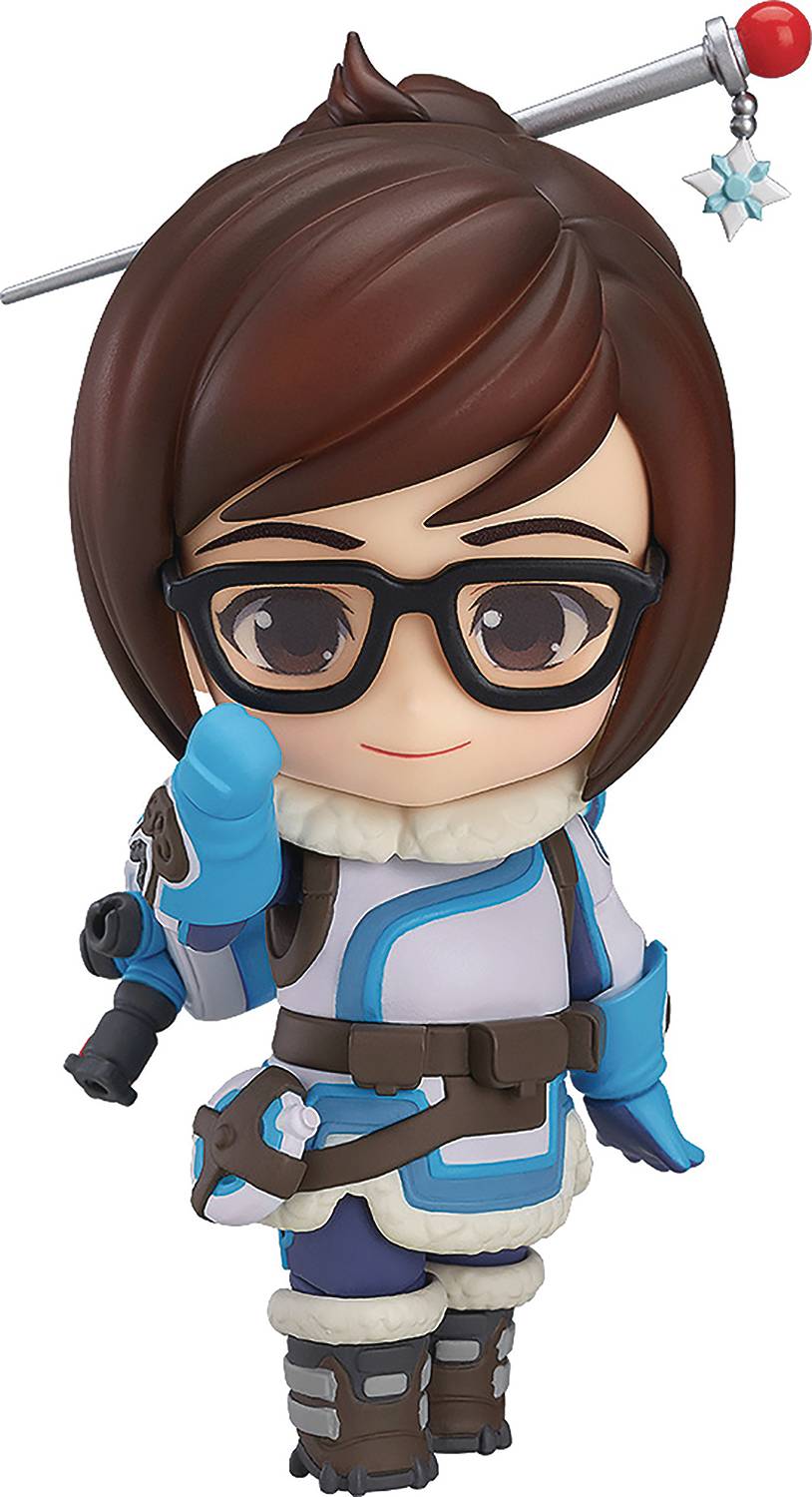 Based on Blizzard Entertainment's immensely popular team shooter Overwatch, Good Smile's Overwatch: Mei "Classic Skin" Nendoroid was December's best-selling toy product.
Diamond Select Toys had three products in the top ten: the Marvel Gallery: Thor Ragnarok: The Hulk PVC Figure, inspired by Marvel Studios' cinematic blockbuster, ranked #2; the Marvel Select: Spider-Gwen PVC Figure ranked #3; and the Marvel Gallery: Guardians of the Galaxy Vol. 2: Drax and Baby Groot PVC Figure ranked #10.
Bandai had four products in the top ten: the Dragonball Z: Goku Super Kamehame-ha Premium Color Figure at #4, the Boruto - Naruto Next Generations: Boruto Figure at #7, the Dragonball Z SCultures: Trunks "Shining" Figure at #8, and the Dragonball Z Super Dragon Stars Figure at #9.
Finally, Mezco had two products in the top ten, both Diamond exclusives: the One:12 Collective: DC Comics: Black Adam Action Figure at #5 and the One:12 Collective: DC Comics: Red Son Superman Action Figure at #6.
TOP 25 TOYS
Based on Total Retail Dollar Sales of Products Invoiced in December 2017
DOLLAR
RANK
QTY
RANK
ITEM
CODE
DESCRIPTION
VENDOR
1
3
FEB178956
OVERWATCH MEI NENDOROID CLASSIC SKIN VER
GOO
2
1
AUG172642
MARVEL GALLERY THOR RAGNAROK HULK PVC FIG
DST
3
2
MAY172533
MARVEL SELECT SPIDER-GWEN AF
DST
4
4
JAN178994
DBZ GOKU SUPER KAMEHAME-HA PREM COLOR FIG
BAN
5
18
AUG168741
ONE-12 COLLECTIVE DC PX BLACK ADAM AF
MEZ
6
19
AUG168743
ONE-12 COLLECTIVE DC PX SUPERMAN RED SON AF
MEZ
7
6
MAY178021
BORUTO - NARUTO NEXT GEN BORUTO FIG
BAN
8
7
JAN178996
DBZ SCULTURES TRUNKS SHINING VER FIG
BAN
9
34
DEC168933
DRAGONBALL SUPER DRAGON STARS AF ASST B
BAN
10
10
MAY172524
MARVEL GALLERY GOTG 2 DRAX & BABY GROOT PVC FIG
DST
11
91
JAN178992
WONDER WOMAN 70S LYNDA CARTER MAQUETTE
TWE
12
29
MAR178765
DC COMICS KATANA BISHOUJO STATUE
KOT
13
5
JAN172663
MARVEL SELECT GOTG 2 STAR-LORD & ROCKET AF
DST
14
28
MAR178766
DC COMICS POISON IVY MAD LOVERS ARTFX+ STATUE
KOT
15
21
JUN172823
WONDER WOMAN MOVIE WONDER WOMAN PX STATUE (MAR178062)
ICO
16
63
MAR178767
MARVEL COMICS CAPTAIN AMERICA MODERN MYTH ARTFX STATUE
KOT
17
70
JUL178306
MARVEL SUPER HEROES VINTAGE 6IN AF ASST
HAS
18
65
JUN172626
NBX SELECT AF SERIES 4 ASST
DST
19
81
MAY178537
MARVEL UNIVERSE VARIANT PLAY ARTS KAI BLACK PANTHER AF
SQU
20
8
JUL172803
MARVEL SELECT THOR RAGNAROK GLADIATOR HULK AF
DST
21
88
MAY172528
MARVEL MILESTONES CIVIL WAR MOVIE CAPTAIN AMERICA STATUE
DST
22
90
MAR172719
MARVEL MILESTONES CIVIL WAR MOVIE IRON MAN STATUE
DST
23
55
JUL178615
SW E7 POE DAMERON & BB-8 ARTFX+ STATUE 2PK
KOT
24
9
JAN172662
MARVEL SELECT GOTG 2 DRAX & BABY GROOT AF
DST
25
20
APR172655
MARVEL GALLERY CAPTAIN AMERICA SAM WILSON PVC FIG
DST
This information may not be reproduced in any format without the express permission of Diamond Comic Distributors.
How does Diamond calculate the charts? It all starts at the comic book shop.
Data for Diamond's sales charts — which includes the monthly market shares and all top product charts — are compiled by Diamond Comic Distributors from sales made to thousands of comic book specialty shops located in North America and around the world. Additional sales made to online merchants and other specialty stores may be included as well.
Unit and dollar market shares are calculated based upon orders for comic books, graphic novels, and magazines invoiced and shipped to Diamond customers during any given month, which comprises pre-orders, advance reorders, and reorders, minus any copies that are distributed free of cost.