Start Here: Five New Comics For January 10th
Jan 08, 2018
by Andrea Purcell

If you're looking for a fresh new series or a jumping-on point to an ongoing comic, you can Start Here. This week Wonder Woman sings her "Swan Song", a new year means a new start for Youngblood, two crew collide in BSG VS BSG, and more!
Every week we'll collect five titles with new number ones or fresh story arcs perfect for readers looking to jump into new series. These new releases are available at your local comic shop and feature comics from any genre or publisher.
Don't hesitate, these series are ready for new readers to enjoy - all you have to do is Start Here.
---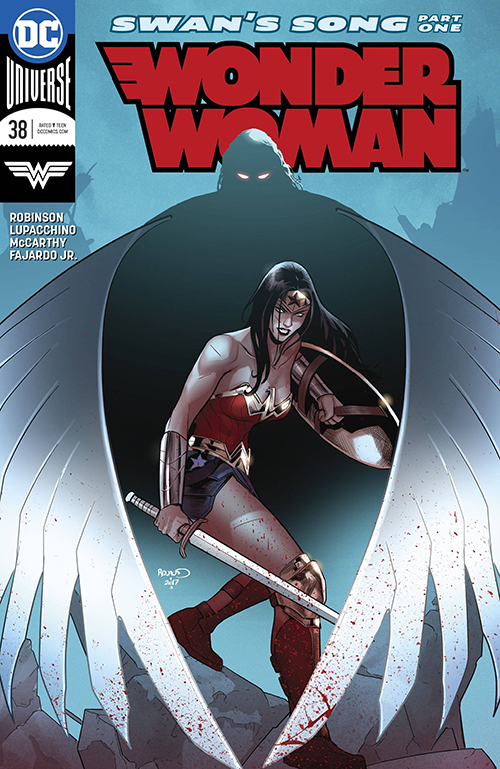 Wonder Woman #38
James Robinson and Emanuela Lupacchino begin a dark new chapter for the Amazonian warrior as "Swan Song" begins in Wonder Woman #38 (NOV170326). Diana had saved the life of Vanessa Kapatelis after her horrible accident that shattered her life, but did Diana truly save her out of the kindness of her heart? As Vanessa explores the tragedy that befell her and the events leading to it, Wonder Women is there at every step. Is it coincidence that Diana is there as Vanessa's life falls to pieces, or is the woman she trusted the most secretly the author of her demise?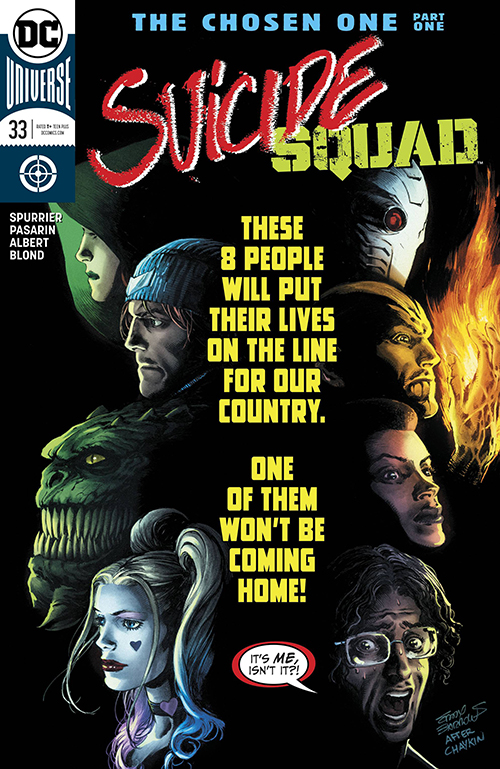 Suicide Squad #33
A new arc begins and a new member joins the team as Simon Spurrier and Fernando Pasarin kick off a new story arc for Suicide Squad #33 (NOV170310) in "The Chosen Juan". An apocalyptic new threat is looming and the Suicide Squad are called into action with new member Juan. Who is this mysterious new member, and what powers does he bring to the Squad? Is there more to Juan then meets the eye, or is the Suicide Squad bringing along cannon fodder for the fight?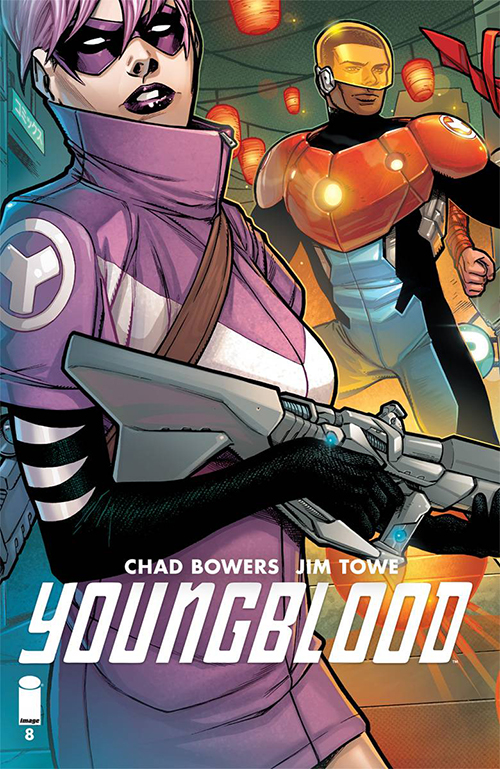 Youngblood #8
It's a new year, and that means a fresh start to Chad Bowers and Jim Towe's Image Comics' reboot as "Team Youngblood" begins in Youngblood #8 (NOV170872). This critically acclaimed take on the classic team is getting a new member and an all new mission, perfect for fans looking to get reacquainted with the Extreme Universe. As the team expands and deals with merging old and new together, Youngblood must learn to cope with changing times.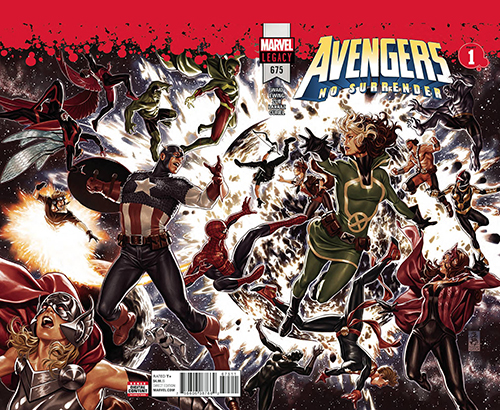 Avengers #675
Mark Waid and Pepe Larraz are taking the Avengers weekly as the stunning sixteen part saga "No Surrender" begins in Avengers #675 (OCT170809). It's the beginning of the end as the Avengers assemble once more to face a threat like no other and define the future for Earth's Mightiest Heroes. The Avengers, Uncanny Avengers, US Avengers, and Occupy Avengers are all coming together to face the threat of a stolen earth, but will they be enough? Nothing will ever be the same after "No Surrender", don't miss the start of a universe defining saga.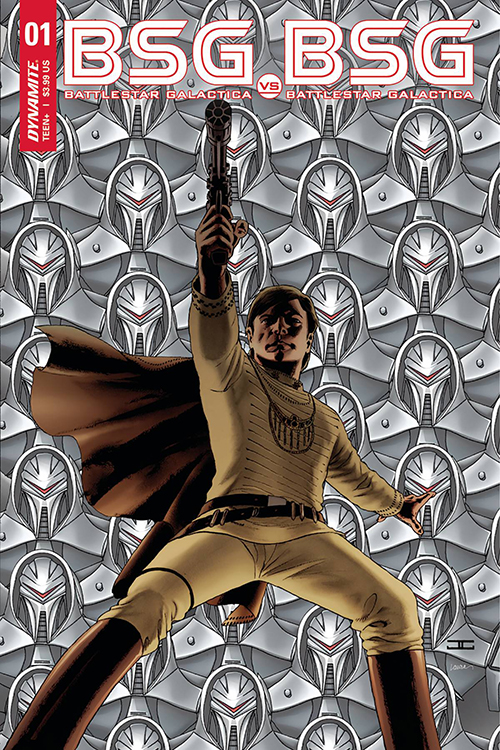 BSG VS BSG #1
Two timelines are colliding as Dynamite Entertainment, along with Peter David and Johnny Desjardins, bring together the crews of Battlestar Galacticas together in BSG VS BSG #1 (NOV171509). A galaxy spanning saga, the two crews have no idea how or why they've been brought together; but the meeting may not go as smoothly as hoped. As the crews discover something they never expected to see, they must band together against a threat that will wipe them all out given the chance – the last Cylon.
Find more of this week's new releases here!
**********
Andrea Purcell is a Web Content Writer for PREVIEWSworld.com and the Retailer Marketing Manager at Diamond Comic Distributors. Her favorite past times are singing karaoke at comic conventions and memorizing obscure trivia about random pop culture.