Genji And Hanzo Join Overwatch Nendoroid Line
Jan 04, 2018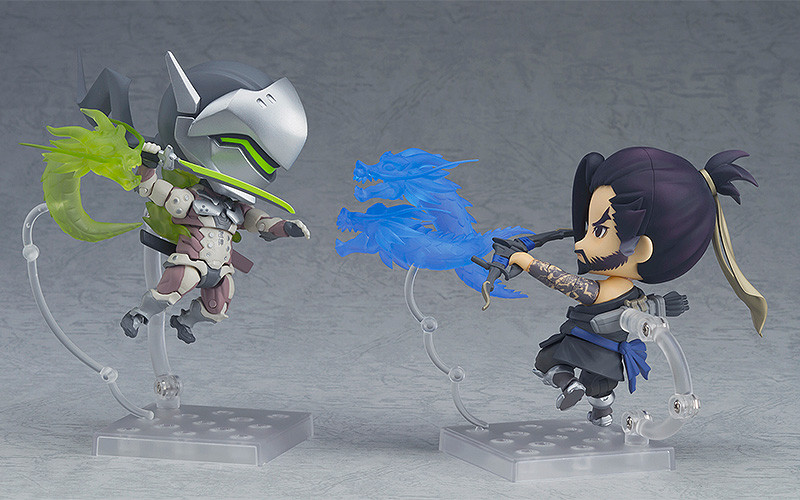 Genji and his brother Hanzo from Overwatch have joined Good Smile's Nendoroid line of collectible action figures! See photos below and preorder both figures now at your local comic shop!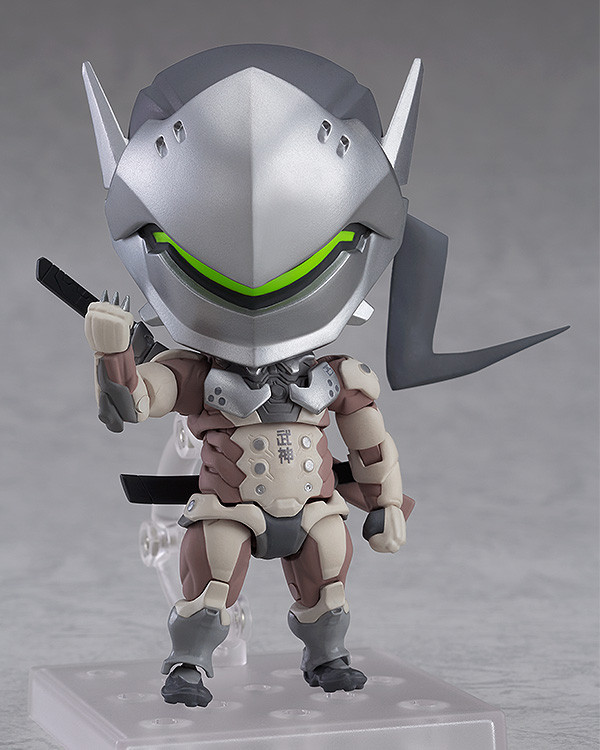 From the globally popular multiplayer first-person shooter, Overwatch, comes the fourth Nendoroid figure from the series and the first male character to join the collection: Genji (JAN182658, $56.99)!

The Nendoroid features a double-jointed neck joint allowing for a wider selection of angles than any previous Nendoroids. His chest armor is also fitted with movable parts which ensure his arms can be articulated freely, allowing for all sorts of acrobatic ninja poses just like his moves in the game!

A selection of effect parts that make use of a translucent material are included to recreate his skills, and the sparrow's feather that featured in the "Dragons" animated short is also included to recreate the battle between Genji and his brother Hanzo.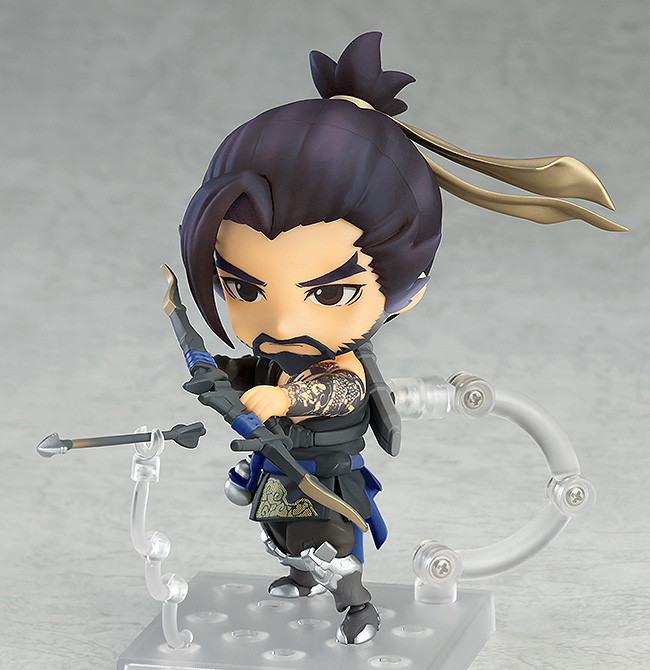 The fifth Nendoroid figure from the Overwatch series is Genji's older brother, Hanzo (JAN182659, $56.99)! This figure faithfully captures Hanzo's iconic outfit including his intricate arm tattoo, all shrunk down to Nendoroid Size!

Special clear parts are included to recreate the Spirit Dragon from Hanzo's Dragonstrike ultimate, one of the most imposing ultimate abilities in the game! His bow and arrow have also been carefully sculpted and designed in a way that captures his style when wielding the bow.

An alternate scatter shot arrow head is included, allowing Hanzo to show his opponents the power of simple geometry!