Holy Murma! Yami Yugi Figma Acts As Card Master
Dec 08, 2017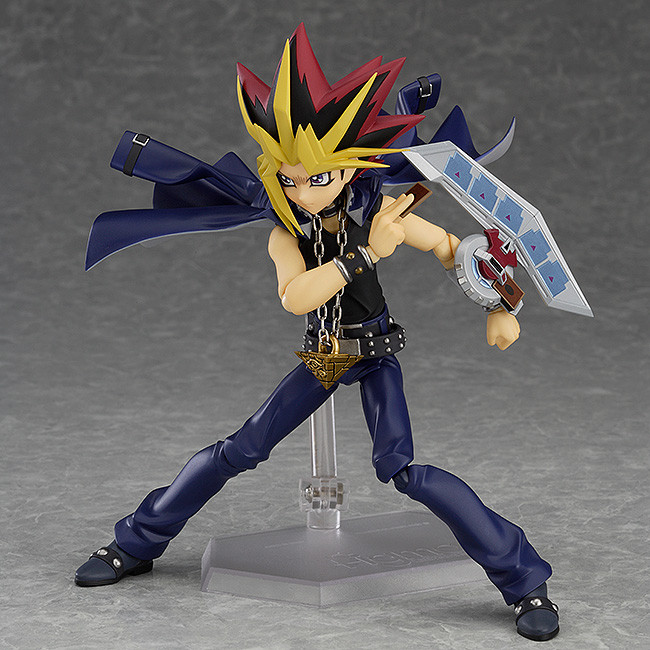 From Max Factory and the popular anime series Yu-Gi-Oh! comes a figma of Yugi Muto's alternate personality, Yami Yugi (DEC172702, $85.99)! This darker version of Yugi comes out in times of danger and difficult situations to protect his friends. Here is Yami, the Pharoah himself, ready to duel against his opponents. This dynamic figure shows off the great attributes of this well-known character. Using the smooth yet posable joints of figma, master cards-man Yami is ready to act out a variety of different scenes. A flexible plastic is used for important areas, allowing proportions to be kept without compromising posability.
The Millennium Puzzle, the strongest and most powerful of all the Millennium Items, hangs around his neck by a removable chain. The pendant is detailed like never before as Yami gears up with his Duel Disk. The Duel Disk attaches to Yami's left arm and can be removed. A removable cape gives movement to the character as it is shown blowing behind him. A hand of cards and a single card to hold are also included to change with the Yami figure. Yami not only comes with a fearless smile, but has the ability to change to a glaring expression. An articulated figma stand is also included.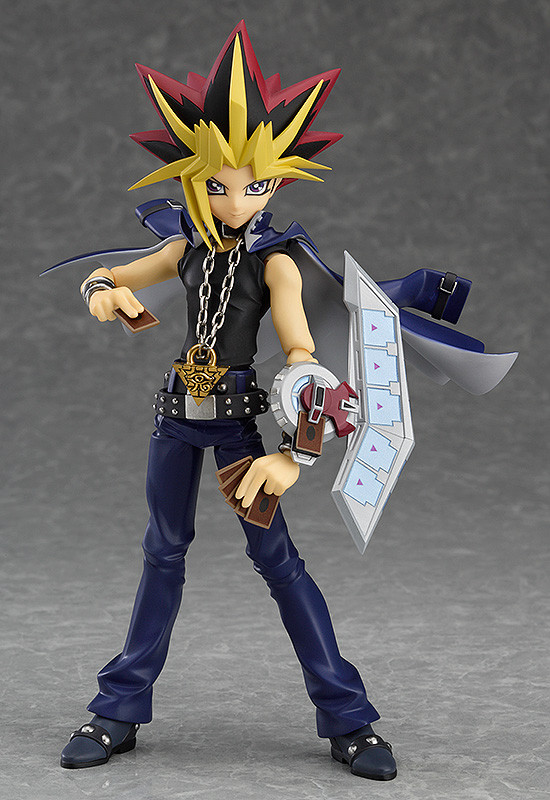 Yami is poised, sly and ready to take on his foes. His right hand features a single card held ready to take action. His Duel Disk, which easily attaches to his left arm, is ready to assist him in battle. The Duel Disk's hologram portable generator has produced a new playing card while the blade remains empty. Here you can see the five slots for placing Monster Cards. You can also see the detail of the five spell and trap card slots carved underneath the primary Monster slots.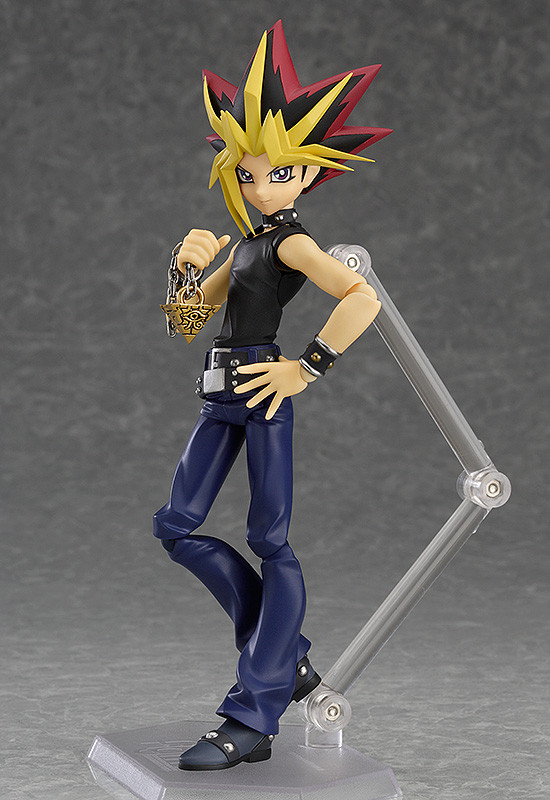 Pleased with his card skills, Yami is relaxed, showing off the great detail of the Millennium Puzzle. The Puzzle can be removed from around the figures neck and placed into one of the removable hands. The carefully designed joints allow Yami to appear relaxed while fitting comfortably into the included stand. The articulated figma stand allows for all of Yami's poses to be captured, detailing the fine curves of his slim body and the texture in his clothing.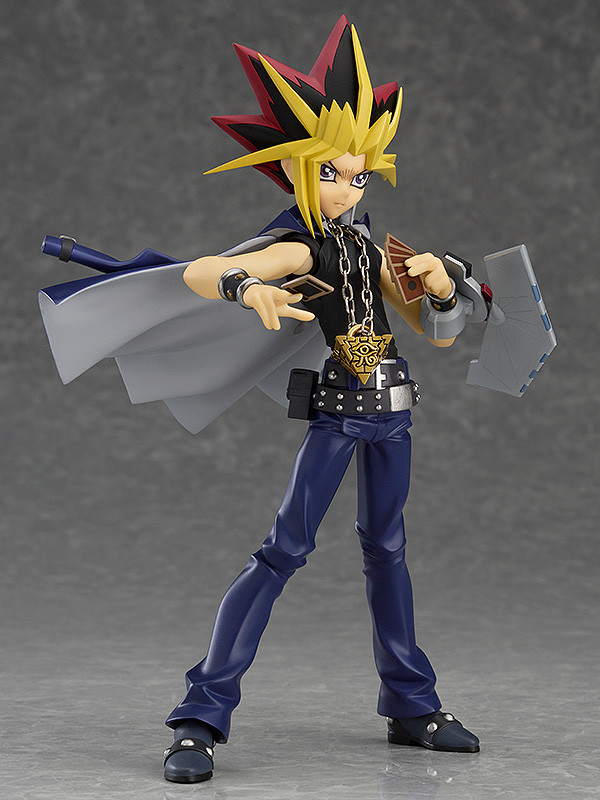 Yumi is in the midst of a card battle, his cape whipping behind him. His expression has changed from fearless to angry as you can see by the interchangeable head featuring a furrowed brow. His left hand now displays a full deck of cards, while his right can be changed to hold one card at a time. The movement created by the design of the clothing, cape, and poses allows the statue to appear mobile. Here, you can also see the detailed, sculpted lines underneath the Duel Disk, helping add further dimension to the figure.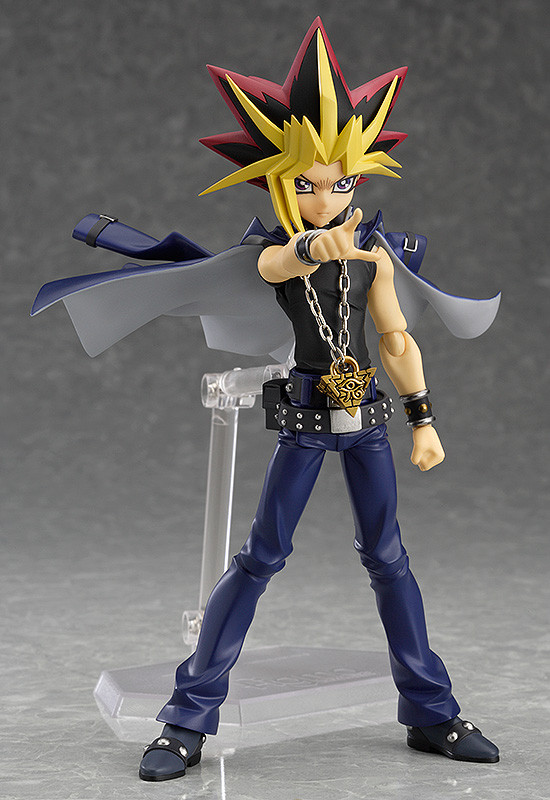 A determined, clenched fist Yami Yugi points at his opponents ready to face off. Do YOU believe in the heart of cards? There's no way you will lose a card game with this one-of-a-kind Yumi firgure by your side. Be sure to bring home this unlikely hero! Preorder the figma now at your local comic shop!