PREVIEWSworld's Certified Cool For December 2017
Dec 04, 2017

Throughout PREVIEWS, you'll find a selection of some of the coolest comics around, but let's face it, some comics are so cool that they deserve to be singled out. So every month, we "certify" some of the best and brightest!
"Certified Cool" is PREVIEWS' way of showing you a comics world that is powerfully unique unto itself.
The titles listed below stood out to us as perfect examples of distinct comic stories that will broaden your entertainment experience and the industry.
Dive right in and enjoy some of these wonderful tales!
PREMIER PUBLISHERS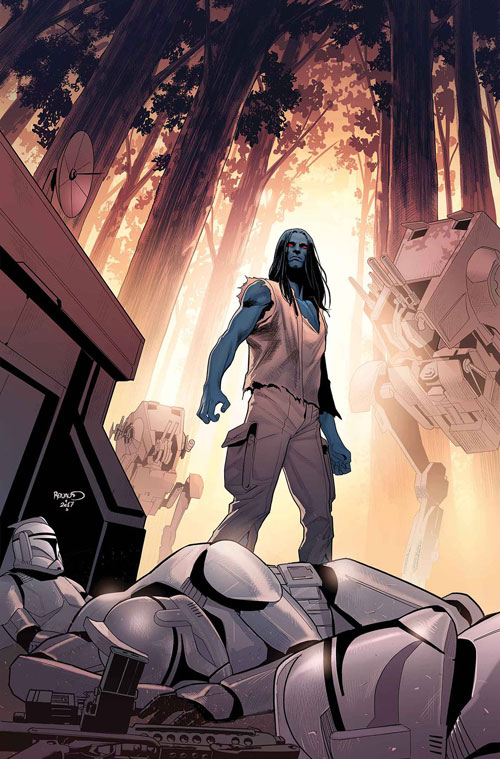 STAR WARS: THRAWN #1
ITEM CODE
DESCRIPTION
ITEM CODE
PREVIEWS
PAGE
DC ENTERTAINMENT
DEC170236
BATMAN SINS OF THE FATHER #1 (OF 6)
$2.99
80
DEC170408
MOTHERLANDS #2 (OF 6) (MR)
$3.99
137
IDW PUBLISHING
DEC170532
HIGHEST HOUSE #1
$3.99
171
DEC170547
RICK VEITCH THE ONE #1 (OF 6)
$4.99
177
MARVEL COMICS
DEC170922
STAR WARS THRAWN #1 (OF 6)
$4.99
75
COMICS & GRAPHIC NOVELS
ITEM CODE
DESCRIPTION
ITEM CODE
PREVIEWS
PAGE
ACTION LAB ENTERTAINMENT
DEC170985
FORCE TP VOL 01 WRIGHT TIME
$9.99
250
FANTAGRAPHICS BOOKS
DEC171577
WHY ART GN
$14.99
350
NBM
DEC171696
BREAKING THE TEN GN
$12.99
377
ONE PEACE BOOKS
DEC171709
MARIA HOLIC GN VOL 14
$11.95
378
REBELLION/2000 AD
DEC171748
THE BEATLES STORY HC
$17.99
392
SILVER SPROCKET
DEC171794
NO GODS NO DUNGEON MASTERS ONE SHOT
$5.00
398
VIZ MEDIA
DEC171963
TAKANE & HANA GN VOL 01
$9.99
446