Start Here: Five New Comics For December 6th
Dec 04, 2017
by Andrea Purcell

If you're looking for a fresh new series or a jumping-on point to an ongoing comic, you can Start Here. This week dive into the fantasy world of Image Comics' Sleepless, writer Christopher Priest takes on the Justice League, Witchblade returns with an all new wielder, and more!
Every week we'll collect five titles with new number ones or fresh story arcs perfect for readers looking to jump into new series. These new releases are available at your local comic shop and feature comics from any genre or publisher.
Don't hesitate, these series are ready for new readers to enjoy - all you have to do is Start Here.
---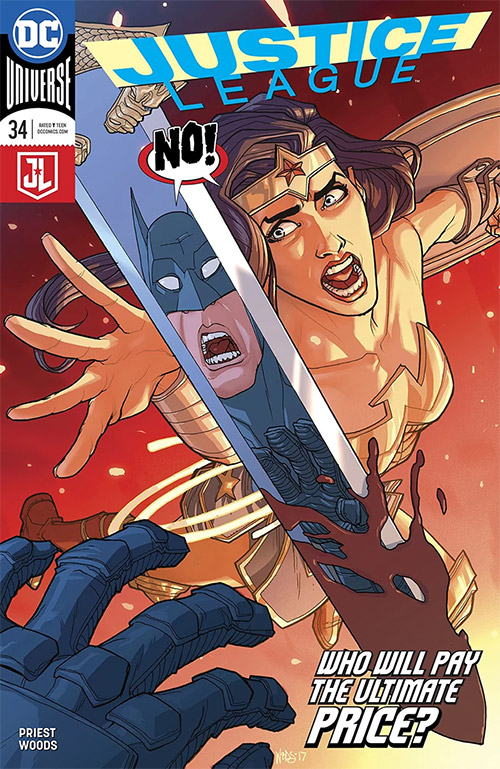 Justice League #34
Legendary writer Christopher Priest, along with artist Pete Woods, is taking the Justice League out of their comfort zone and throwing the super-powered group against a threat like none they've faced as "Lost" begins in Justice League #34 (OCT170279). The League has been battling three threats at the same time when a sleep-deprived and off his game Batman makes a crucial error. As he sets a chain of events in motion that causes an unthinkable tragedy, the League must confront one of its core members and make him pay for this unforgivable misfortune.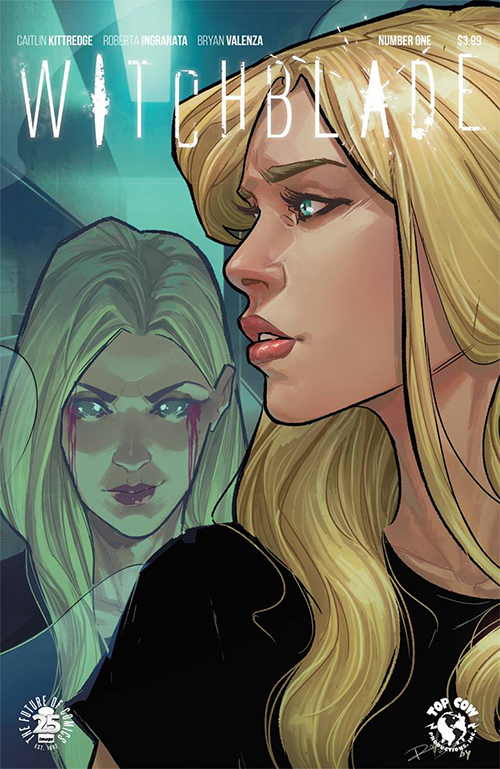 Witchblade #1
Top Cow's flagship series returns with the female creative team of Caitlin Kittredge and Roberta Ingranata at the helm helping an all new wielder cope with their new life in Witchblade #1 (OCT170557). Alex Underwood's life should've ended when she was gunned down and left for dead on a New York rooftop, but at the moment of death she became the new host of the mystical artifact known as the Witchblade. Now Alex is thrown in the middle of an unseen battle that has been raging for millennia, and both sides are on the attack! The Witchblade chose Alex for a reason, let's hope she survives long enough to find out why.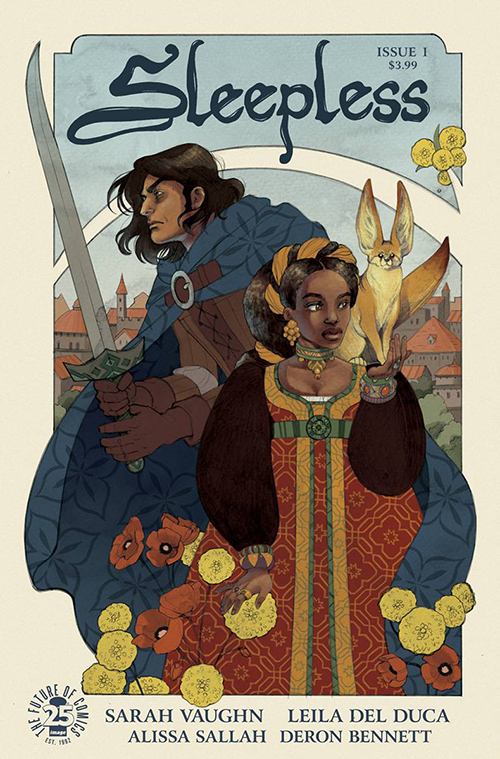 Sleepless #1
A beautiful and romantic new Image Comic series from the creative team of Sarah Vaughn and Leila Del Duca, Sleepless #1 (OCT170590) begins the tale of Lady "Poppy" Pyppenia and her loyal Sleepless knight Cyrenic. As a new king rises to the throne, danger lurks around every corner for Lady Poppy. She must dodge attempts on her life while still maintaining her position at court all while her fiercely committed knight watches over her. Poppy's ever movement is under scrutiny and it will take all of her wits and training to survive to live another day at court. Fans of Game of Thrones and The Crown will love this femme friendly take on royal intrigue.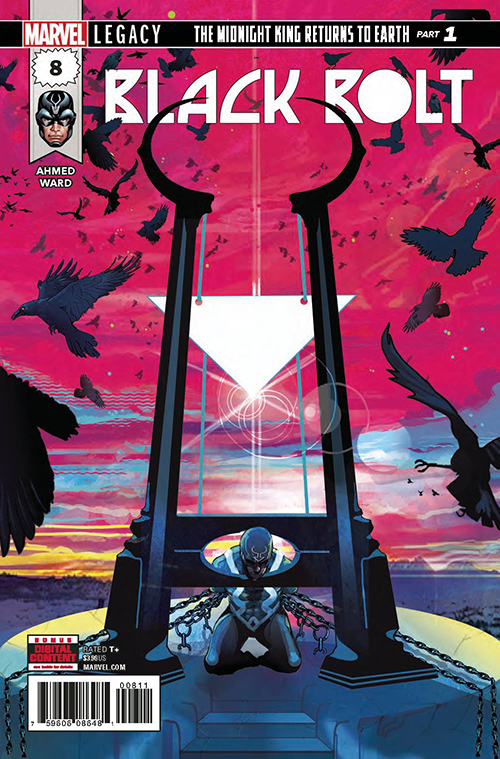 Black Bolt #8
Black Bolt has finally found his way back to Earth, but judgment is awaiting him as Saladin Ahmed and Christian Ward's critically acclaimed Marvel Comics series continues in Black Bolt #8 (OCT170843). The first chapter of "The Midnight King Returns to Earth" has Black Bolt returning to an earth which has imprisoned his subjects as they struggle to maintain the delicate balance of democracy. His formerly loyal subjects are none too happy to see their king return and as cry for justice ring out, Black Bolt will have to pay for the horrors his people have endured.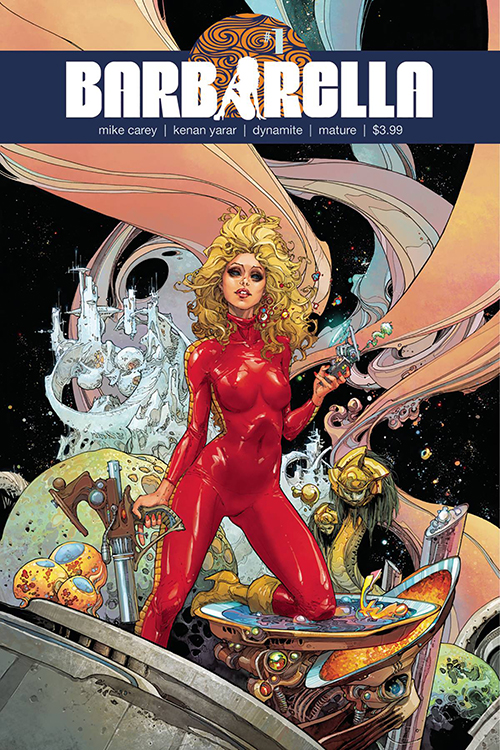 Barbarella #1
The femme French icon of the 1960's returns to comics with an all new series from Dynamite Entertainment as Mike Carey and Kenan Yarar revive Barbarella #1 (OCT171413). Amid her intergalactic travels Barbarella has stumbled onto a war zone and is captured by the rulers of Parosia. As Barbarella sees the horrors of war that the Parosians have inflicted on their own people she decides to fight on behalf of those who cannot fight for themselves. When a prison break begins to brew, Barbarella puts herself in the middle of the planning, but can she fight off a whole planet?
Find more of this week's new releases here!
**********
Andrea Purcell is a Web Content Writer for PREVIEWSworld.com and the Retailer Marketing Manager at Diamond Comic Distributors. Her favorite past times are singing karaoke at comic conventions and memorizing obscure trivia about random pop culture.