Kids Comics: Goosebumps, Princeless, & Pink Panther
Dec 02, 2017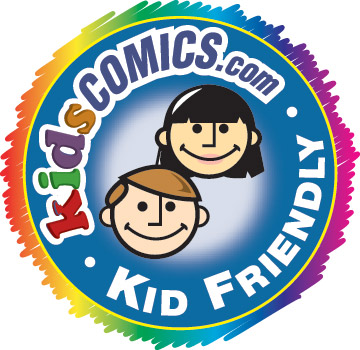 The PREVIEWS catalog is full of great comics for young readers, and December's Kids Comics column is full of fun kid friendly comics. This month we've got secrets to tell you about Goosebumps, tips on how to sail the high seas in Princeless, and how to catch that quick-moving Pink Panther!
Every month we pick a few titles out of the PREVIEWS catalog that any comic reader will love, no matter their age. Whether these stories are for a young reader new to comics, or a great all-ages story perfect for you, these stories make a great addition to any bookshelf. Look below to see the titles that will soon arrive at your local comic book shop along with many more great comics and toys, and be sure to pre-order your favorites!
---
Goosebumps: Download And Die #1

Has your Mother been complaining to you that you're spending too much time on the phone? Well, she's right. If you don't separate yourself from that machine, it might be the death of you! And we're not kidding! We just looked at the latest Goosebumps book, and it seems that someone's not going to be living much longer if they don't unplug soon! In Goosebumps: Download And Die #1 (DEC170524) Mitra and her two besties find a phone with the latest and greatest technology and apps. But when they receive notifications, they might be soon living a deadly nightmare!
Princeless Book Three: The Pirate Princess HC

This book collects the issues that launched the Princeless spinoff Raven: The Pirate Princess. When you read this story, you'll see that female empowerment starts at a young age, and when you believe in yourself. The wonderful thing about this Princeless story is that it sends young girls a positive message: you don't need to look for a prince to find happiness, self-esteem or value in yourself. Female characters are just as capable of carrying out missions and adventures as men. The multi-cultural women in Princeless Book Three: The Pirate Princess HC (DEC170993) are characters that fight everything from zombies, to monsters, to swamp creatures.
Pink Panther Vs. The Inspector #1

The Inspector has been trying to catch the Pink Panther since the original movie was seen in theaters in 1963. It is a constant chase that never ends! Now, the never-ending quest of the Inspector to catch the Pink Panther gets the full spotlight in this special issue from American Mythology. In Pink Panther Vs. The Inspector #1 (DEC171062), you get to see just how frustrating it can be to chase after the cat that cant' be caught! It's like he has his own force field or something. He definitely has more than just nine lives because his luck never quits! This comic comes with four different covers, and you can find it in the December PREVIEWS catalog!
The Best of Archie Comics: Betty & Veronica Volume 2 TP

What do best friends look like? Do they like the same music? Do they wear the same clothes? If they catch each other wearing the same clothes on the same day...does it lead to trouble? Does it lead to a love/hate relationship? If you know two girls that love to go shopping together one minute, and are yelling at each other the next because they're trying to get the attention of the same cute guy, then you know two girls that are like Betty & Veronica. They have the same war stories! These stories have been shared for over 75 years, too, so if you want to read all about best friends' bumps and bruises check out The Best of Archie Comics: Betty & Veronica Volume 2 TP (DEC171132)!
Pokémon: Seek and Find Pikachu HC
So what do you like to do on those cold or rainy days? Can't go outside. Oh, no! And you forgot to charge your i-Pad! All is not so bad, as nothing says fun better than a good old-fashioned activity book, and if you get the Pokémon: Seek and Find Pikachu HC (DEC171940) you'll have a full-color activity book that will keep you entertained for the day! Why? You're going on a mission. A mission that has you search for the special Pokémon of Kanto. Or maybe you will look for the fan-favorite Pikachu? There are tons of Pokémon-packed seek-and-find illustrations as well as fun facts or creative quizzes about the Pokémon you want to find. Say goodbye to boredom for good!
These are just a few of the cool Kids Comics you can pre-order from the December PREVIEWS!
Look for the Kids Comics icon throughout the catalog and make sure to visit KidsComics.com to see the all-ages titles coming out this week!