Start Here: Five New Comics For November 29th
Nov 27, 2017
by Andrea Purcell

If you're looking for a fresh new series or a jumping-on point to an ongoing comic, you can Start Here. This week learn the origin of John Wick in a new series from Dynamite Entertainment, wield the Sword of Ages with Gabriel Rodriguez, catch The Beauty from Image Comics, and more!
Every week we'll collect five titles with new number ones or fresh story arcs perfect for readers looking to jump into new series. These new releases are available at your local comic shop and feature comics from any genre or publisher.
Don't hesitate, these series are ready for new readers to enjoy - all you have to do is Start Here.
---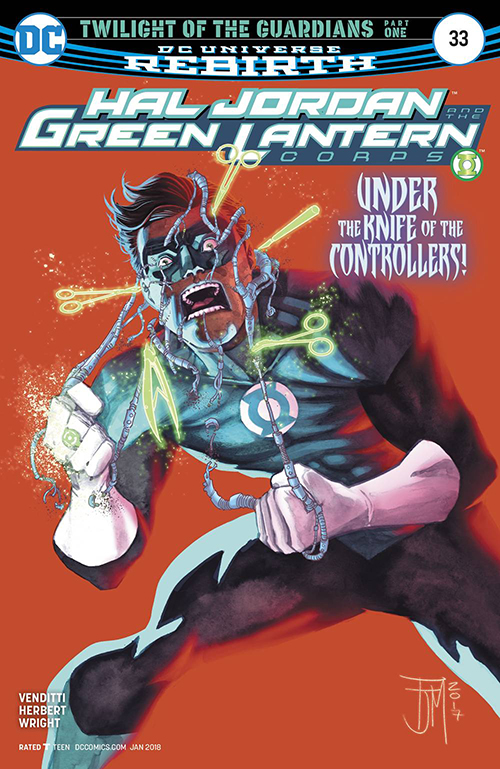 Hal Jordan and the Green Lantern Corps #33
"Twilight of the Guardians" is beginning as Robert Venditti and Jackson Herbert continue their run on the DC Comics' space epic in Hal Jordan and the Green Lantern Corps #33 (SEP170263). The last two Guardians of the Universe have been kidnapped by a mysterious, unknown foe and it's up to Hal Jordan and John Stewart to rescue them. As these two Green Lanterns form a strike team with Guy Gardner and Kyle Rayner, the Earth's Green Lanterns must work together to bring the Guardians Ganthet and Sayd back safely.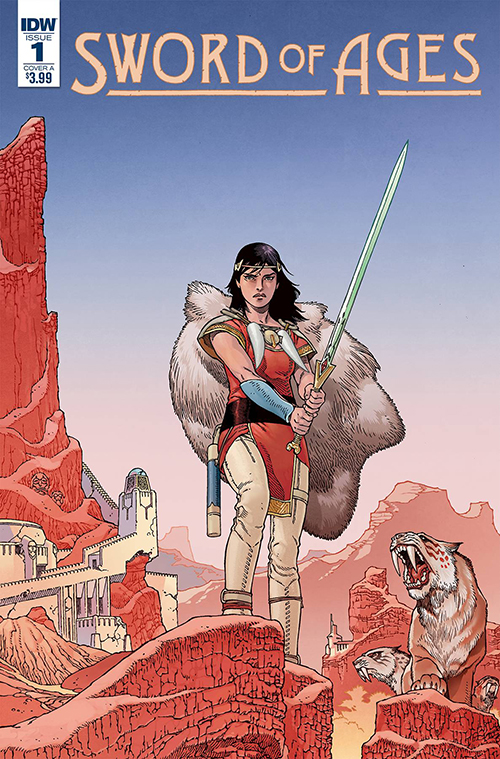 Sword of Ages #1
Gabriel Rodriguez, half of the award winning creative team behind Locke and Key, returns to IDW Publishing with a new five issue mini-series that fans of Princess Mononoke and Red Sonja won't want to miss with Sword of Ages #1 (SEP170459). The legendary and sacred weapon of all time will be wielded by a woman as she must fight for her world's survival. With the Sword in hand she will inspire a legion of heroes to rise up and fight off a merciless alien force and reclaim their world. As science fiction and fantasy blend together, the line between heroes and villains will be drawn in blood.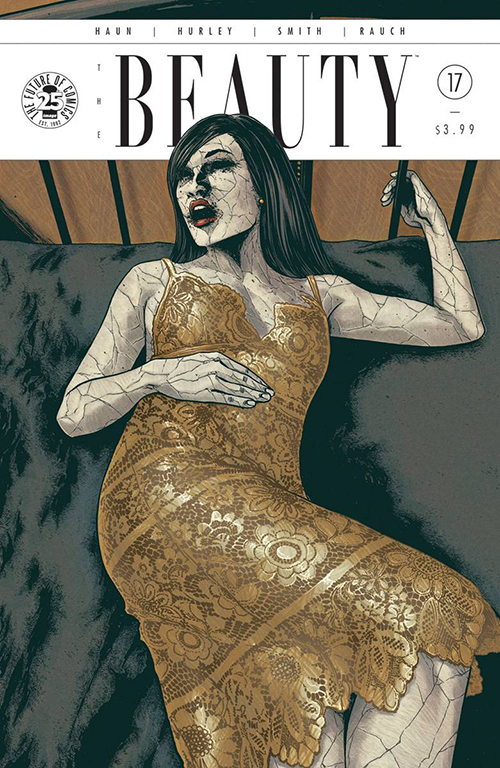 The Beauty #17
The deadly disease continues to spread, and everyone's looking to get infected as the Image Comics sleeper hit from Jeremy Haun and Jason A. Hurley begins its next story arc in The Beauty #17 (SEP170703). As this tale of vanity and power continues, the question of what life is actually worth becomes more important than ever. When the mysterious Mister Calaveras stops by to pay a visit to the Beauty infested city no one is safe, not even those who have avoided this glamourous plague. With art by critically acclaimed artist Matthew Dow Smith, this new story arc is the perfect place to catch The Beauty for yourself.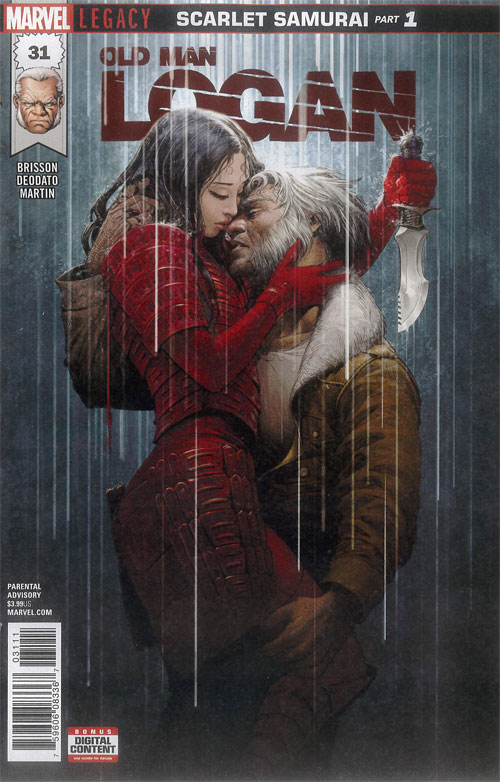 Old Man Logan #31
The alternate reality Wolverine is up against a foe like no other as "The Scarlet Samurai" begins in Old Man Logan #31 (SEP170859). Logan's past is catching up with him as an ex-lover drags him into a war with The Hand who have become more powerful than ever before. As Logan battles this new and improved legion of ninjas he encounters the mysterious Scarlet Samurai! Wolverine will need all the help he can get as he tries to discover her identity and take down The Hand.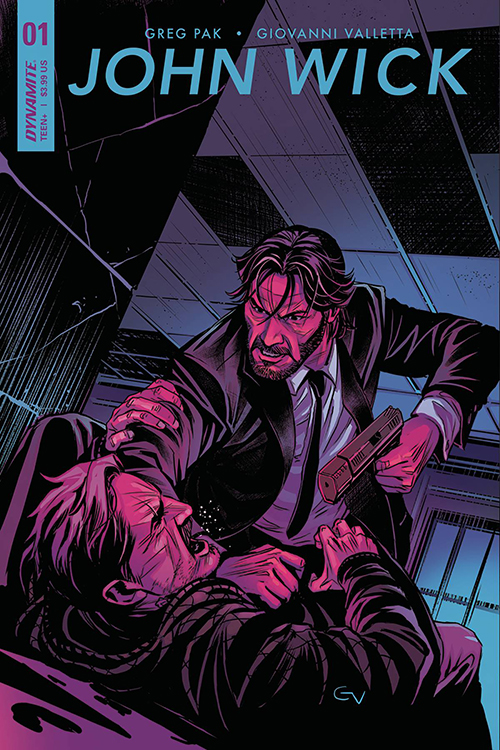 John Wick #1
Thunder Road Pictures' smash blockbuster franchise is coming to comics as Dynamite Entertainment teams with award winning writer Greg Pak and artist Giovanni Valletta in John Wick #1 (JUL171650). Travel back as a young John Wick first starts out on the path that will lead to his career as one of the most ruthless killers in the world. Wick must learn the Book of Rules and discover the strange and deadly consequences that guide the lethal business he is now a part of. Discover the secret history of John Wick as he embarks on his first epic vendetta.
Find more of this week's new releases here!
**********
Andrea Purcell is a Web Content Writer for PREVIEWSworld.com and the Retailer Marketing Manager at Diamond Comic Distributors. Her favorite past times are singing karaoke at comic conventions and memorizing obscure trivia about random pop culture.