PRESS START: 7 Items No True Gamer Should Be Without
Nov 20, 2017
by Troy-Jeffrey Allen
Put your quarter up! It's an all-new installment of PRESS START! The place where PC, handheld, and console players alike come to find that thing that signals to the outside world... "Yes, I am a true gamer!"
As always, PRESS START is here to continue the adventure once your eyes have burned out from looking at the screen of your choice for too long (hey...it happens). Just because the keyboard or the controller is off doesn't mean the gaming experience is over. Far from it! Your local comic shop has tons of toys, apparel, artbooks, statues, and continuing adventures from your favorite side-scroller, FPS, RPG, fighter, or platformer. Simply Press Start to continue...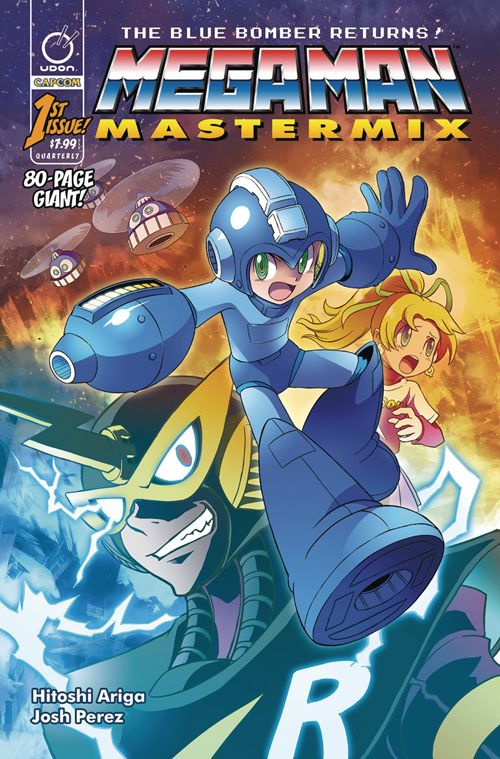 Megaman Mastermix
Udon's Mega Man Mastermix (NOV171997) reprints artist-writer Hitoshi Ariga's classic tales for the first time in color. This go-round, Mega Man lives in a robot-human utopia where man and machine live and work together. But when the likes of Time Man, Bomb Man, and others reject their programming it turns this harmonious society into a place of chaos and destruction! Good thing Dr. Light's Mega Man is here to Ice Slash and Tornado Bomb his way through every Fill-in-the-Blank-Man that threatens peace!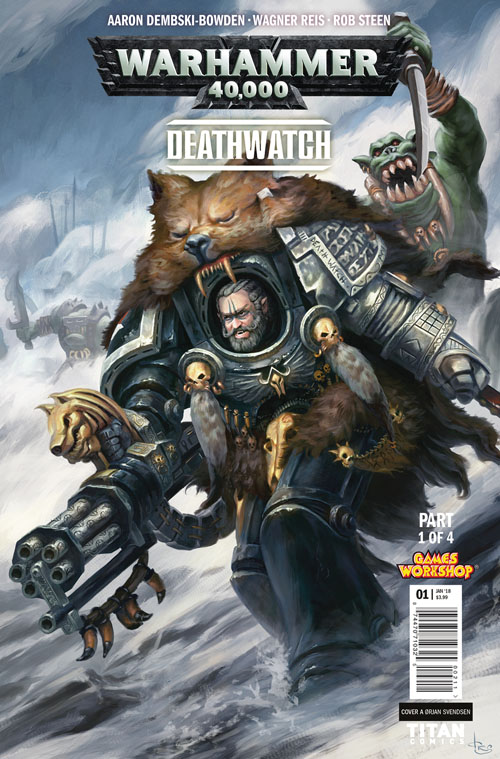 Warhammer 40,000: Deathwatch #1
This month's PREVIEWS sees two gamer-friendly tales from Titan Comics. And, interestingly enough, they are for two types of gamers!
First up – for the tabletop crowd – there's Warhammer 40K: Deathwatch #1 (NOV171908)! The Deathwatch are a small but elite company of space marines who have pledged to sacrifice mind and body to protect the universe. And that's exactly what it will take to obliterate the destructive alien force that is The Xenos! Prepare for a hail of balefire with Warhammer 40K: Deathwatch #1!
And…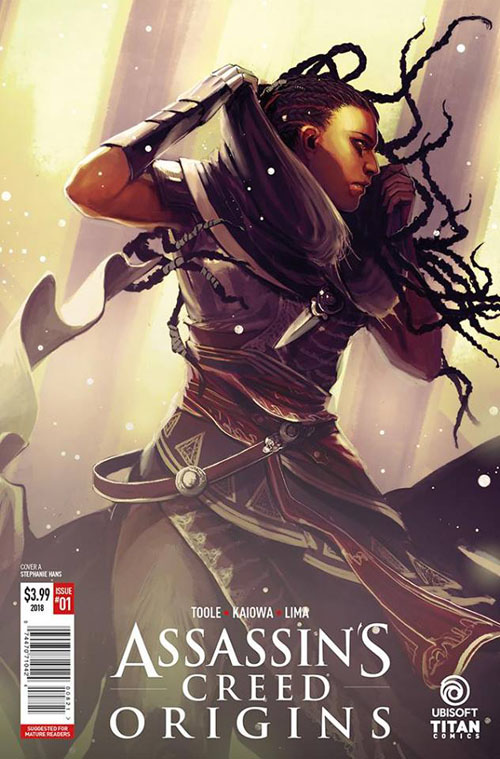 Assassin's Creed: Origins #1
…for all you console gamers out there, witness the very beginning of the Assassin's Creed with Assassin's Creed: Origins #1 (NOV171911)! Written by Egyptologist and Horizon Zero Dawn scribe Anne Toole, this new reader-friendly adventure promises to unveil dark secrets and forgotten myths that led to the foundation that would become The Assassin's Brotherhood.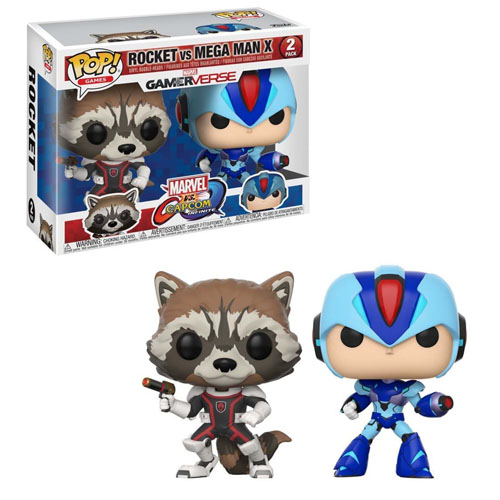 Marvel vs. Capcom's Rocket vs. Megaman POP! Figures
Funko Brings the worlds of Capcom and Marvel together with the Marvel vs. Capcom: Rocket vs. Megaman Pop! 2-pack (NOV172687).
Eventually, your thumbs get sore from all those d-pad combo moves, but universes MUST collide! And the tech savvy of Rocket Raccoon HAS to go up against the advanced hardware of Mega Man even after you retire. Even in Pop! vinyl form.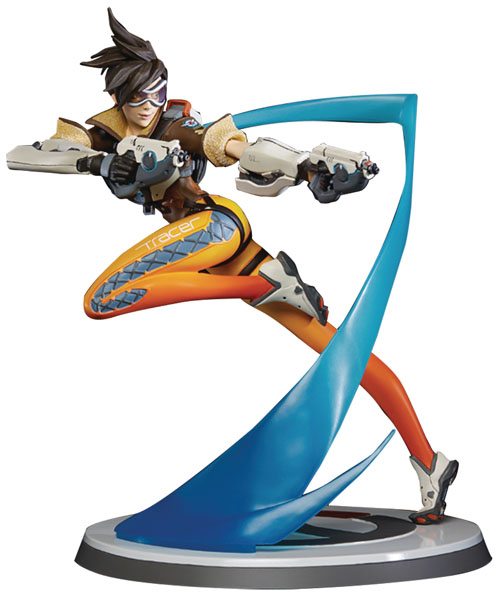 Overwatch 12-inch Statues
From Blizzard comes the Overwatch Tracer Statue (NOV172618)! 12-inches tall and made from polystone, this premium statue features the Overwatch mascot checking her "6" while aiming mid-stride. An action pose all too familiar to fans of first-person shooters.
Tracer isn't alone, though. Also available to pre-order this month from Blizzard are the Overwatch Reaper (NOV172620), Widowmaker (NOV172619), and D.VA (NOV172617) statues (sold separately).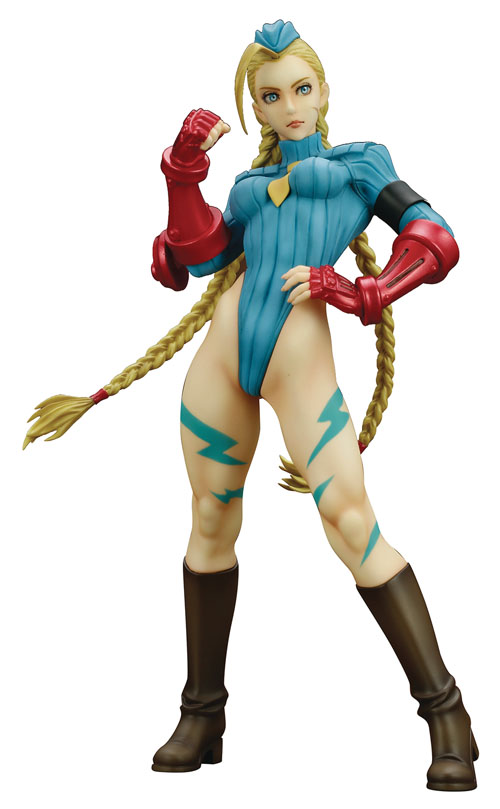 The Street Fighter Cammy Bishoujo Statue (Alpha Costume Version)
Kotobukiya's Bishoujo Cammy Statue (NOV172827) "Cannon Strikes" her way out of Street Fighter Zero and into your collection this...April? Yes, April. But that's the price you have to pay to grab ahold of Red Delta's killer bee!
And for those of you looking for something a bit more on the darker/Shadaloo side, Decapre, Cammy's evil twin, also has a Bishoujo statue available too (NOV172826)!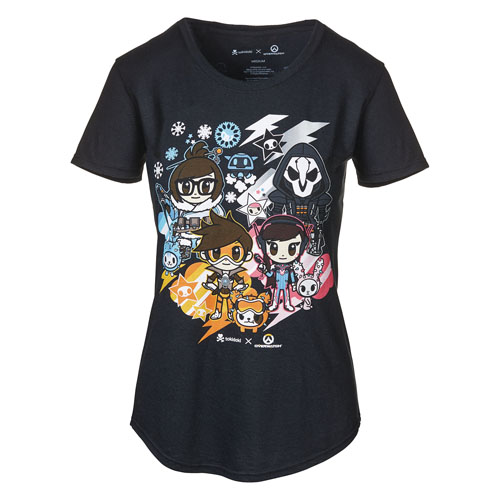 Tokidoki X Overwatch Apparel
You guys REALLY like Overwatch. We've heard you and we've noticed. And while Blizzard's Overwatch statues are all sorts of jaw-droppingly sweet…you can't wear them. (I mean, you could, but they'd make a really weird necklace, right?) Good thing Blizzard also has his and hers Overwatch apparel inside this month's PREVIEWS catalog.
You can rock Reaper, Tracer, and the gang wherever you go with the Tokidoki x Overwatch 940 Snapback (NOV172391) and the Tokidoki X Overwatch Black T-shirt (available in sizes small thru XXL)! No reloads required.
****
Troy-Jeffrey Allen is the consumer marketing editor for PREVIEWSworld.com and the DCD family of sites. His comics work includes BAMN, Fight of the Century, and the Harvey Award-nominated District Comics.