Webcomics in Print: Orgasmaggedon, RWBY, and More
Nov 16, 2017
by Troy-Jeffrey Allen
Here at PREVIEWSworld.com, we love comics! All of them. That includes Kickstarter comics, web series, Tumblr ones, motion comics, and others! We just can't discriminate! However, we really love it when an online original finally comes to print. Why? Because we get to re-experience them in a new format that we can display proudly on our shelves.
Below are a handful of tales that have made the leap to the printed page. These books were once constrained to the Internet or your mobile device...but no longer! Now, they are being collected IRL and are available to pre-order at your local comic shop now. Unplug and dive in...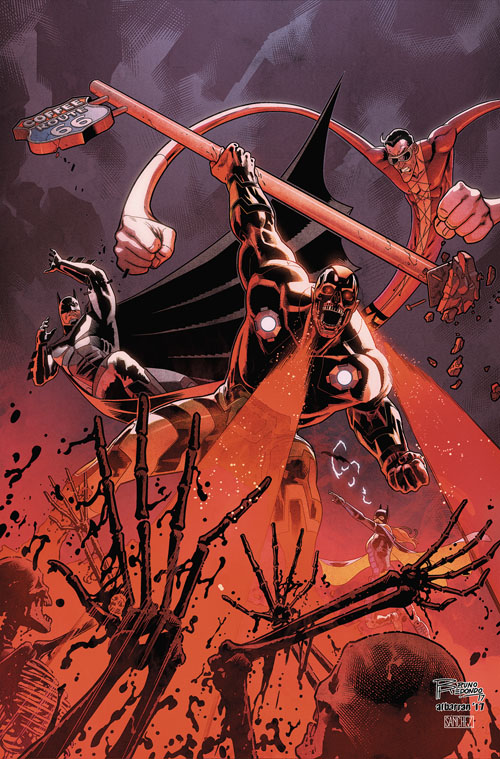 Injustice 2 #17 and Injustice 2 #18

This month's PREVIEWS sees two new installments of Injustice 2 available for preorder. In this continuing series based on the popular Injustice 2 video game, fan-favorites Harley Quinn and Poison Ivy have an unexpected reunion, Batman embarks on a recruitment effort through The Phantom Zone, and Ra's al Ghul's plans criss-cross with Professor Ivo's (get it?) push for mass destruction.
Originally released as digital-first stories, Injustice 2 #17 (NOV170283) and Injustice 2 #18 (NOV170284) hit comic shop shelves on 1/3/2018.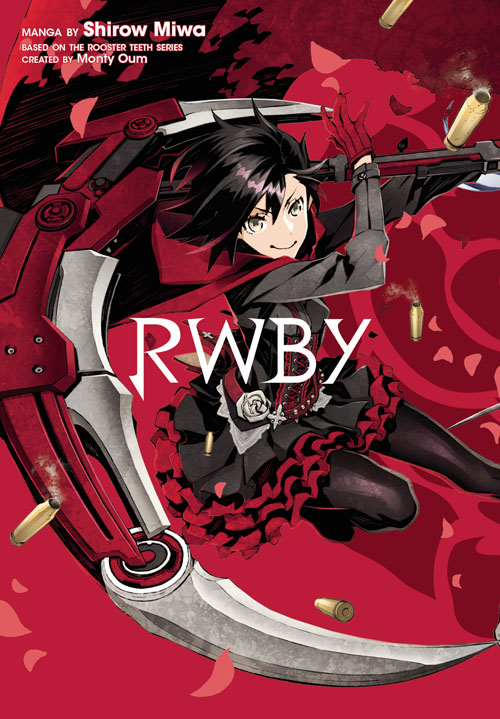 RWBY
Okay. For the last time, kids. It's pronounced "Ruby". Cool? Cool. Now that that is out of the way...
Way back during San Diego Comic Con 2016, Rooster Teeth (RWBY's production company) and publisher Viz Media announced plans to bring the acclaimed western anime to new formats (read: offline). The RWBY graphic novel (NOV172052) arriving in comic shops in January is a step in that direction. This original $14.99 adventure introduces us to Ruby, Weiss, Blake & Yang before the academy, before they were teammates...and before the webseries that made it so popular with fans.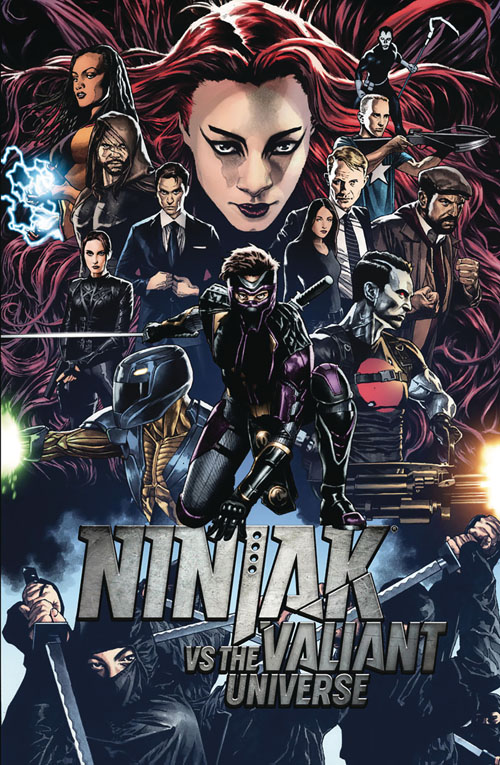 Ninjak vs. The Valiant Universe
This winter, Bat in The Sun will unleash Ninjak vs. The Valiant Universe, a live-action experience that finally brings the Valiant heroes to screen. In issue #1 of the comic of the same name, Ninjak's trial by fire will serve as a perilous and unpredictable introduction to the likes of X-O Manowar, Bloodshot, Livewire, Archer & Armstrong, Shadowman, and way too many Valiant champions to name here. Will the Valiant universe survive? Is Ninjak up to the task? Why is he killing the Valiant heroes? Can I say "Valiant" more?! Find out by pre-ordering Ninjak vs. The Valiant Universe (NOV172006) from your comic shop today.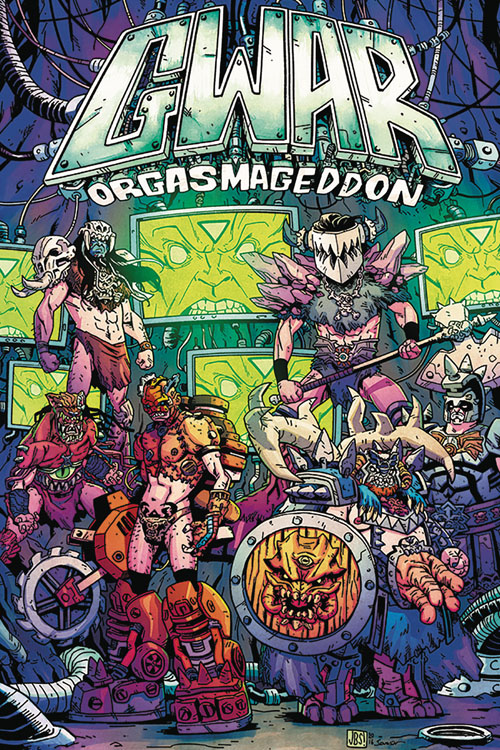 GWAR Orgasmageddon

Fans that missed out on the Kickstarter for GWAR's new venture into comics have a second chance when the collected edition of GWAR: Orgasmageddon (NOV171555) is finally released.
Described as Bill and Ted's Excellent Adventure on bath salts (!), Orgasmageddon takes GWAR fans (and the morbidly curious) through the depths of outer space to the frozen wasteland of Antartica for what is guaranteed to be a "blasphemous" and "shocking" intergalactic splatterfest.
Bring a raincoat...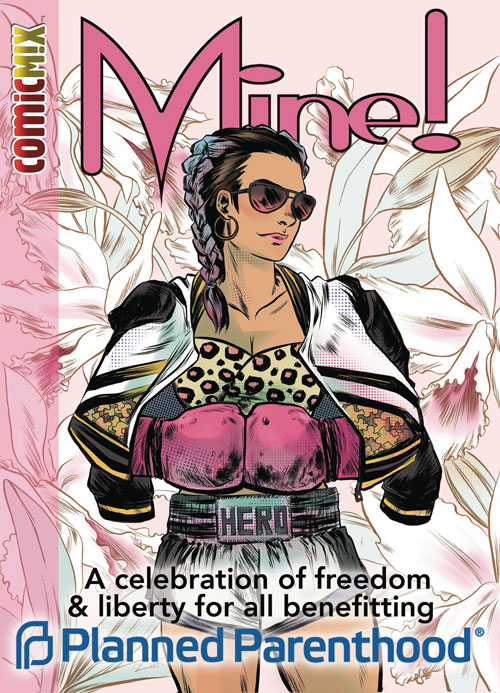 Mine: Celebration of Liberty & Freedom For All Benefitting Planned Parenthood

Also funded through Kickstarter comes Mine: A Celebration of Freedom & Liberty For All Benefitting Planned Parenthood (NOV171491).
Arriving at the end of December, Mine isn't just a trip to the clinic...it's a statement. This anthology provides stories from award-winning artists and writers, with proceeds going to the Planned Parenthood organization itself. But this isn't just a cause. It's a cause for celebration! So expect fantastical tales of superheroes, Greek goddesses, and time-bending tales from the future.
****
Troy-Jeffrey Allen handles social media and community outreach for PREVIEWSworld.com and the DCD family of sites. His comics work includes BAMN, Fight of the Century, and the Harvey Award-nominated District Comics.