Start Here: Five New Comics For November 8th
Nov 06, 2017
by Andrea Purcell

If you're looking for a fresh new series or a jumping-on point to an ongoing comic, you can Start Here. This week discover a new type of fairy tale in Image Comics' Coyotes, a new king is taking over in Daredevil, apes face off in Kong on the Planet of the Apes, and more!
Every week we'll collect five titles with new number ones or fresh story arcs perfect for readers looking to jump into new series. These new releases are available at your local comic shop and feature comics from any genre or publisher.
Don't hesitate, these series are ready for new readers to enjoy - all you have to do is Start Here.
---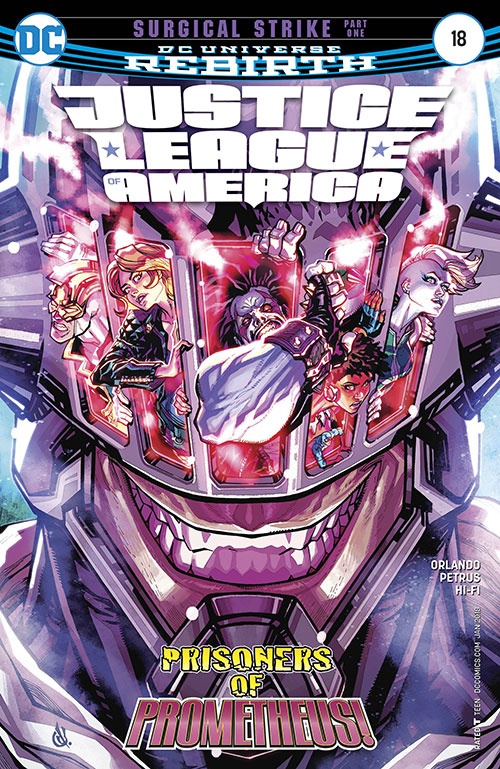 Justice League of America #18
Steve Orlando and Hugo Petrus are pitting the JLA against each other as "Surgical Strike" begins in Justice League of America #18 (SEP170308). Batman has left the team and now as the in-fighting increases the villain Prometheus has arrived in Happy Harbor to take on the team. Struggling to affirm her role as team leader in the wake of Batman leaving, Vixen must try to lead the JLA against this new threat before the heroes are destroyed. But the League is about to be thrown for a loop as Prometheus brings a friend to battle on his side and wipe out the JLA once and for all.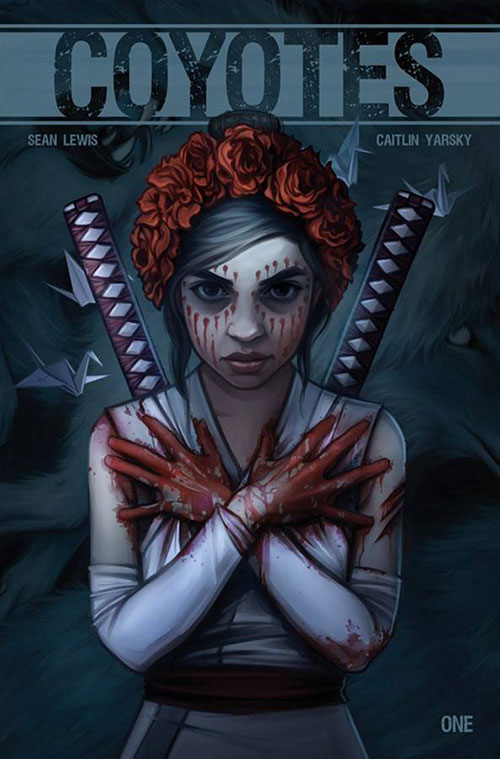 Coyotes #1
Image Comics is retelling a classic fairy tale with a modern twist in Sean Lewis and Caitlin Yarsky's Coyotes #1 (SEP170611). A legion of wolves is roaming the border between the US and Mexico as women are being picked off to disappear to fates unknown. As the survivors band together, Detective Frank Coffey must try to understand this mythic bloodbath. When he stumbles upon a little girl known only as Red who cares with her a secret and a sword, Detective Coffey will have to ignore logic to find the truth.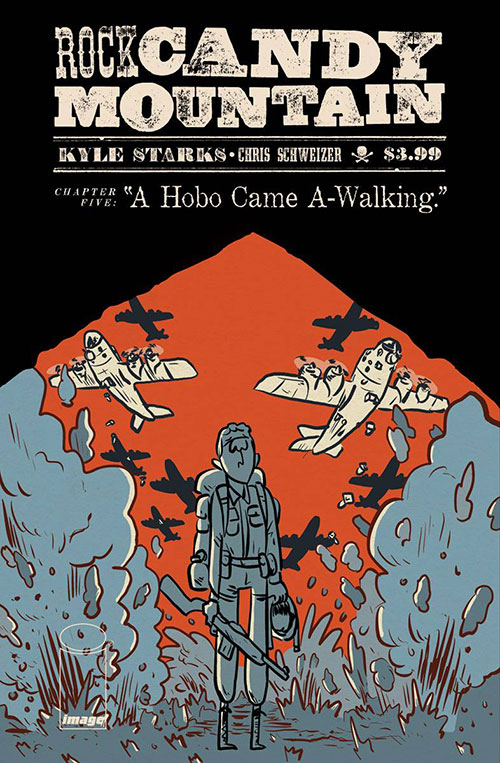 Rock Candy Mountain #5
The final story arc of Kyle Starks' critically acclaimed Image Comics series is here in Rock Candy Mountain #5 (SEP170768). Readers will finally learn the dramatic origin of the World's Toughest Hobo in this exciting flashback issue. Jackson deals with the devil, fights in world wars, battles in the trenches, discovers magical artifacts, and makes tragic decisions – with plenty of shocking twists and turns along the way. The world's only kung-fu hobo epic is going out with a bang as "A Hobo Came A Walking" begins.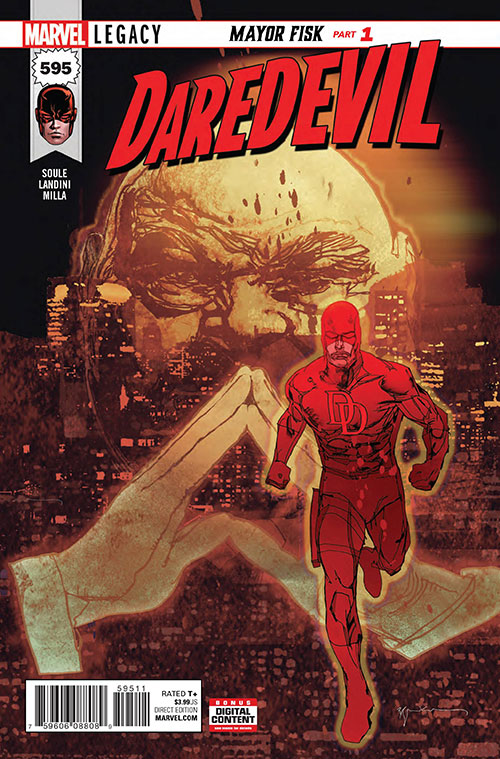 Daredevil #595
A new king is in town as Charles Soule and Stefano Landini begin "Mayor Fisk" in Daredevil #595 (SEP170831). Daredevil's greatest and deadliest adversary has become mayor of New York City, and while Matt Murdock has the law on his side, how can he topple the Kingpin now? Daredevil will have to protect his city no matter what, even if that means taking on the entire government to do so! Complete with three bonus Marvel Primer pages, this issue is the perfect jumping on point for fans looking to get in on the ground floor of the Hell's Kitchen hero.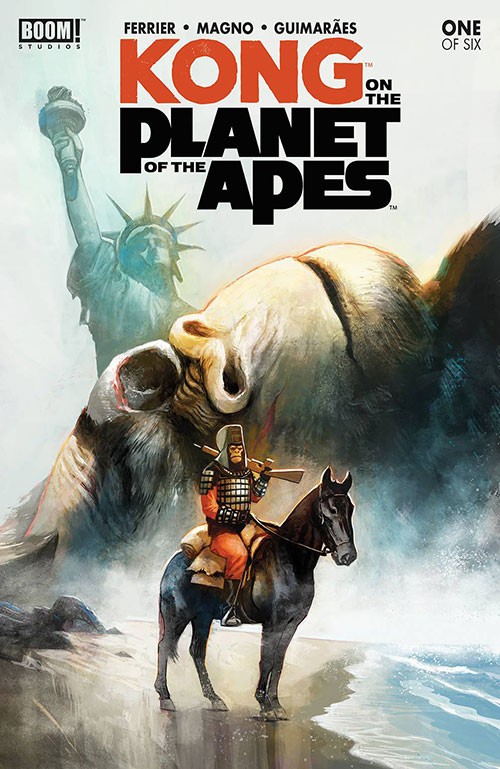 Kong on the Planet of the Apes #1
Ryan Ferrier and Carlos Magno are bringing fans the money crossover they've demanded with BOOM! Studios Kong on the Planet of the Apes #1 (SEP171275). Taking place after the events of the first Planet of the Apes film, a small group of soldiers led by Dr. Zaius and General Ursus travel to the Forbidden Zone to destroy any remaining evidence of Taylor's time spent there. As they cross over into the Forbidden Zone they encounter more than they expected as a Kong rises to meet them! The group must now traverse the Zone to reach Skull Island and discover the truth behind this new damn dirty ape.
Find more of this week's new releases here!
**********
Andrea Purcell is a Web Content Writer for PREVIEWSworld.com and a part-time assistant to busy comic creators. Her favorite past times are singing karaoke at comic conventions and memorizing obscure trivia about random pop culture.