New Video Game Graphic Novels Coming From Titan
Nov 03, 2017
Titan Comics has some new video game related graphic novels coming out next month that tie-in with new video games that have just been released.

Titles like Wolfenstein, The Evil Within, and Tekken are available to preorder now at your local comic shop!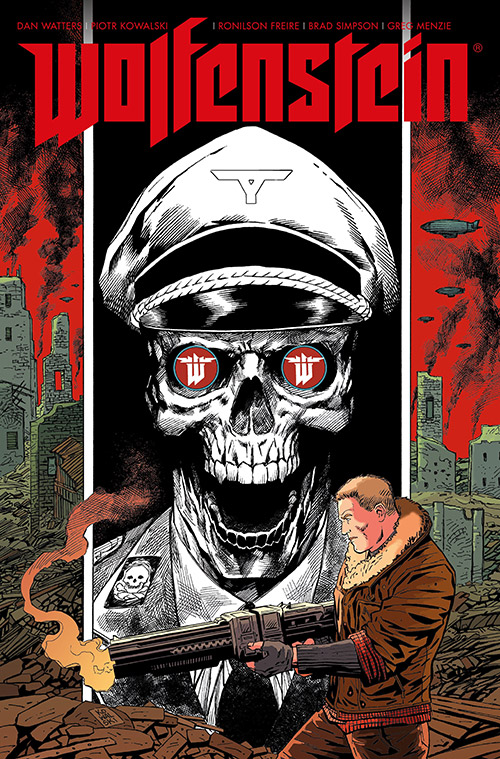 Wolfenstein Volume 1
Dan Watters; Illustrated by Piotr Kowalski and Ronilson Freire
$16.99, 104pp, TPB
Item Code: SEP171961
- Prequel to Wolfenstein: The New Colossus – the highly anticipated new game from Bethesda.
- Written by Dan Watters (Limbo, Assassin's Creed). Art by Piotr Kowalski (Sex) and Ronilson Freire (The Mummy).
It's 1960, the Nazis won the war, and a small band of outsiders fight to survive in occupied America. But the relative peace of their sanctuary is shattered by the arrival of Nazis on the hunt for some top-secret quarry. But they're not the only new faces. A strange old lady has a tale to tell of the legendary Nazi hunter - B.J "Terror Billy" Blascowicz.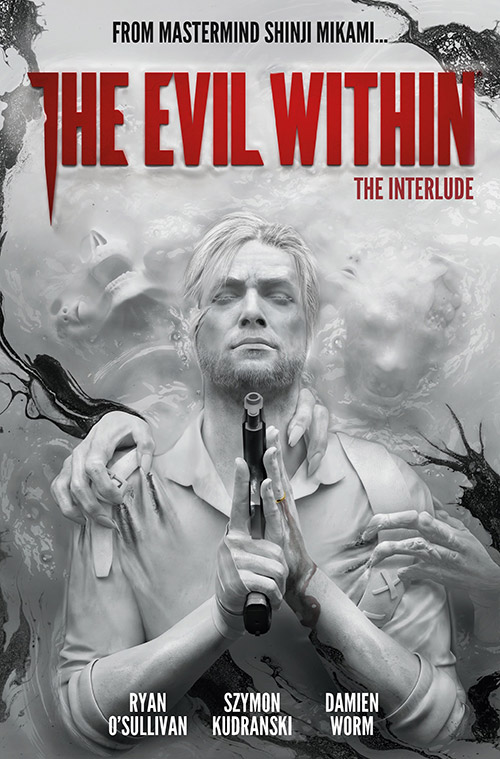 The Evil Within: The Interlude
Ryan O'Sullivan; Illustrated by Szymon Kudranski and Damien Worm
$16.99, 64pp, HC
Item Code: SEP171960
- Bridges the gap between Bethesda's critically-acclaimed survival-horror videogame The Evil Within and it's sequel, The Evil Within 2.
- Featuring gorgeously rendered artwork from horror stalwarts Szymon Kudranski (Spawn, 30 Days of Night, Batman: Streets of Gotham.) and Damien Worm (The October Faction, Dark Souls).

Still reeling from the horrific events that took place at Beacon Mental Hospital and the apparent death of his daughter, Detective Sebastian Castellanos is a man on the edge. Now a brand new case threatens to further test his sanity, as Sebastian finds himself thrown back into a world of nightmares and bloody violence!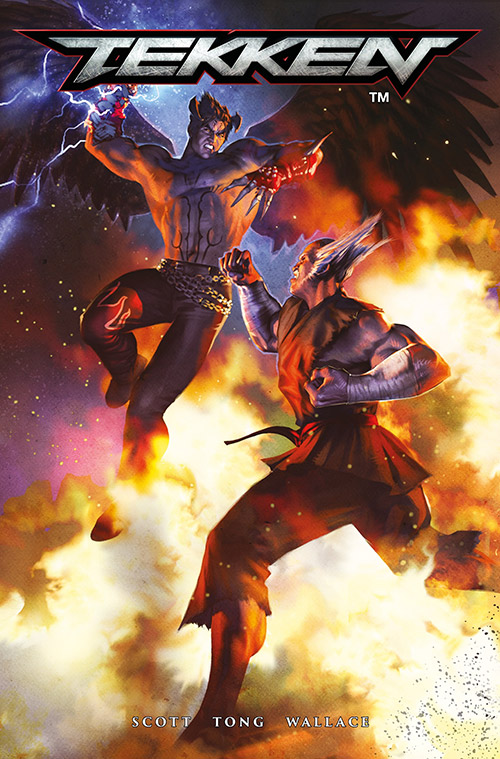 Tekken Volume 1
Cavan Scott; Illustrated by Andie Tong
$16.99, 122pp, TPB
Item Code: JUL172193
- New original comic adventures based in the world of the best-selling fighting video game!
- Featuring a host of memorable in-game characters including Heihachi Mishima, Yoshimitsu, Paul Phoenix, Nina Williams and more!
With a history colored by betrayal and bloody violence, the Mishima Clan are not your average family. Now something emerges that threatens to tear not only this broken dynasty - but the entire known universe - asunder! It's going to take the world's best fighters to combat this ancient evil - the King of the Iron Fist Tournament awaits!