Start Here: Five New Comics For November 1st
Oct 30, 2017
by Andrea Purcell

If you're looking for a fresh new series or a jumping-on point to an ongoing comic, you can Start Here. This week social media turns deadly in Image Comics' No. 1 With a Bullet, the rabbit ronin Usagi Yojimbo returns with a new adventure, and more!
Every week we'll collect five titles with new number ones or fresh story arcs perfect for readers looking to jump into new series. These new releases are available at your local comic shop and feature comics from any genre or publisher.
Don't hesitate, these series are ready for new readers to enjoy - all you have to do is Start Here.
---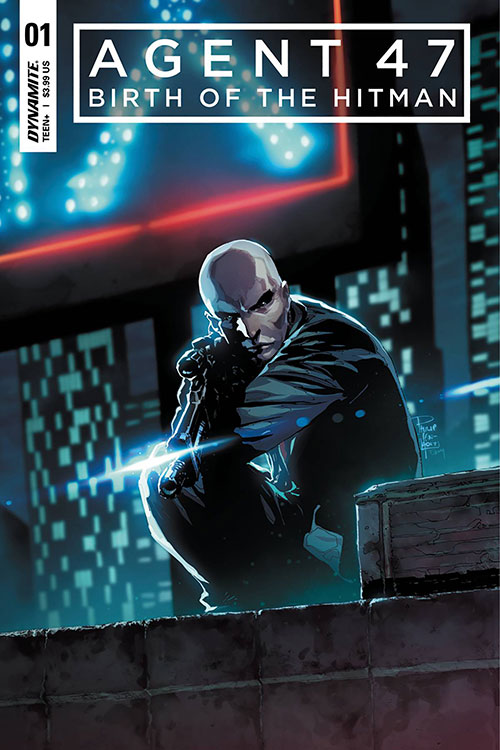 Agent 47: Birth of Hitman #1
The most ruthless assassin in video games is coming to comics with a new series from Dynamite Entertainment that gives fans a glimpse into the origin of this terrifying killer in Agent 47: Birth of Hitman #1 (AUG171498). Following the tales of both 47 and his handler Diana Burnwood before they were operatives of the shadowy International Contracts Association, this series explores how they first met in a story motivated by blood, bullets, and revenge. As Diana searches for the person responsible for the death of her parents, 47 – the one responsible for the brutal murders – is struggling to free himself and his brother from the institute which bred them as remorseless killers.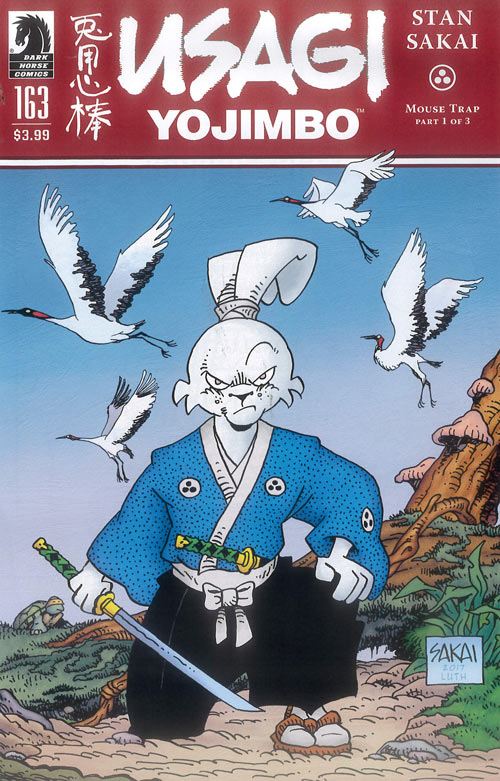 Usagi Yojimbo #163
Stan Sakai's long running series about the rabbit ronin returns with an all new story arc in Usagi Yojimbo #163 (SEP170081). Nezumi, Usagi's friend and Robin Hood style master thief, has robbed the wrong person and now his life is on the line! The leader of the town has marked Nezumi for death and now Usagi and Ishida must team up to protect him as a victim of injustice. It's up to the long suffering rabbit ronin to convince the town leader to spare Nezumi's life – otherwise things might start getting messy!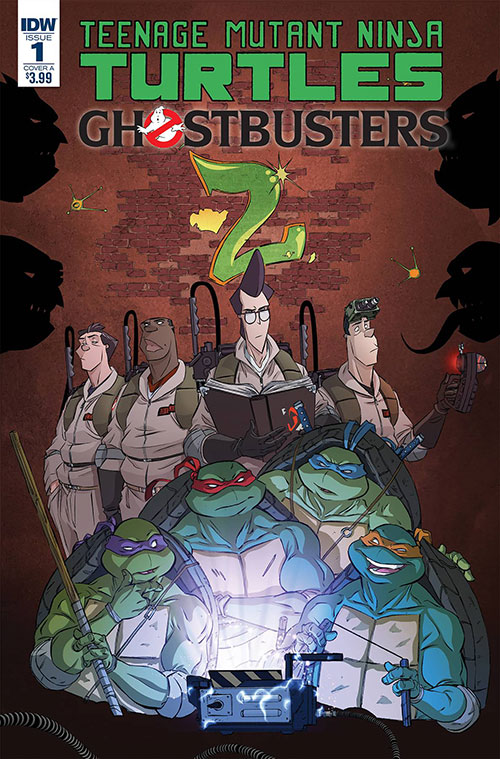 TMNT Ghostbusters II #1
The crossover surprise hit is back from IDW Publishing as two beloved franchises reunite one more time in TMNT Ghostbusters II #1 (SEP170484). The turtles have been trapped in a ghost dimension by an old enemy and they've got to call the only people who can help get them back to New York City – the Ghostbusters! As Ray, Egon, Winston, and Peter work to free Leonardo, Donatello, Raphael, and Michelangelo it's bound to be an interdimensional romp that will rock the Big Apple to its core.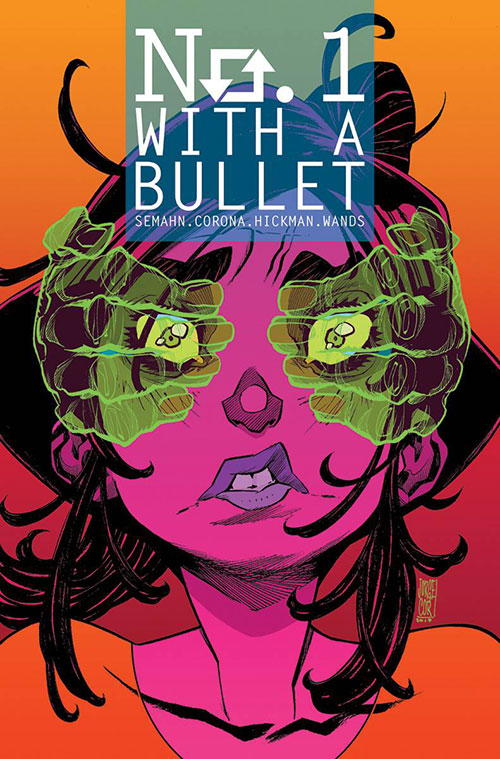 No. 1 With a Bullet #1
The line between social media and reality are blurring in Image Comics' latest series No. 1 With a Bullet #1 (SEP170609). Nash Huang has a ton of follows on social media and her variety show segments are a hit, but when the iRis Shutter contact lens hit the market her world will change forever. The lens allow users to not only play video or augment reality but record footage as well, which Nash finds out only after a sex tape of her goes viral. As her grip on reality becomes more and more tenuous Nash must find a way to reclaim her life, online and in real life.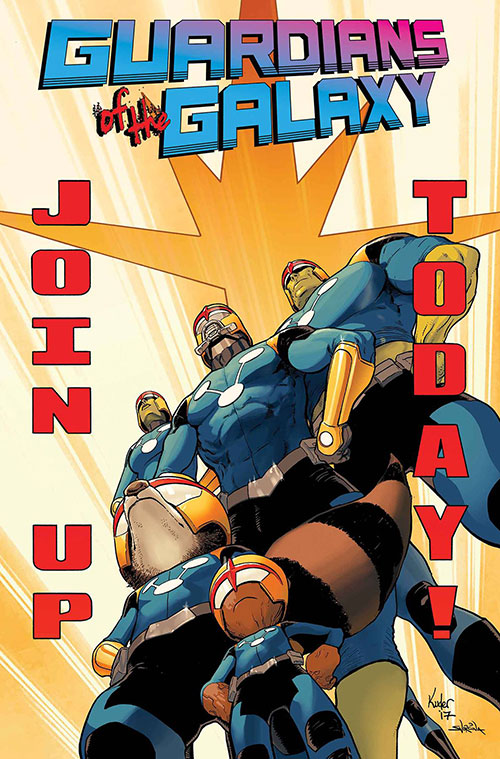 Guardians of the Galaxy #146
The hunt is on, and the Guardians are teaming up as "The Infinity Quest" begins in Guardians of the Galaxy #146 (SEP170868). The Guardians of the Galaxy are on the hunt for the Infinity Gems but they can't do it alone, so they're donning the gold helmets and joining the Nova Corps! Starlord, Gamora, Drax, Rocket, and even Groot all join the service to try and get ahead of Thanos and get to the Infinity Stones first!
Find more of this week's new releases here!
**********
Andrea Purcell is a Web Content Writer for PREVIEWSworld.com and a part-time assistant to busy comic creators. Her favorite past times are singing karaoke at comic conventions and memorizing obscure trivia about random pop culture.