Cecil Castellucci Throws Shade On The Changing Girl
Oct 20, 2017
One of the beautiful things about comics is the history. Titles come and go (as do characters) but when some of those titles and characters pass onto a new apprentice, that's when people like to talk about how the first magician did his card tricks. We want to re-examine the classics so we can better see how things will be different moving forward. It helps put fresh faces into context, and we can better understand how we're not re-inventing the wheel…we're just taking a driverless car for a spin.
In the case of Shade The Changing Girl, the driverless car actually has the driver sitting on top of the hood. Her name is Cecil Castellucci, and she likes to feel the wind in her hair while she's driving, so she's taking on the role of a hood ornament to get a view of the road while she's pushing the speedometer to the red zone.
She's breathing fresh life into an old favorite, and we asked her about this new gig when we caught up to her at New York Comic Con. No one has forgotten Shade, The Changing Man, so it prompted us all the more to inquire about the new fireworks display we're seeing in Shade, The Changing Girl.
"One thing that I tried to do very hard is really honor Ditko and Milligan's legacy with the original Shade," she said. "If you don't know anything about the original Shade you don't have any problems jumping into this story. But if you read the Ditko run, or the Milligan run, I definitely do nods and echoes towards those characters."
Castellucci essentially says she's a subscriber to a time-old adage that if something isn't broken, don't try to fix it. Instead, build upon a foundation to see how high you can get when building your own castle.
The new castle that was last built was Shade The Changing Girl Volume 2: Little Runaway TP (OCT170347), which is still available to pre-order from DC Comics. Head to your retailer to reserve your copy, and check out more of what Cecil has to say about the book in our exclusive PREVIEWSworld interview!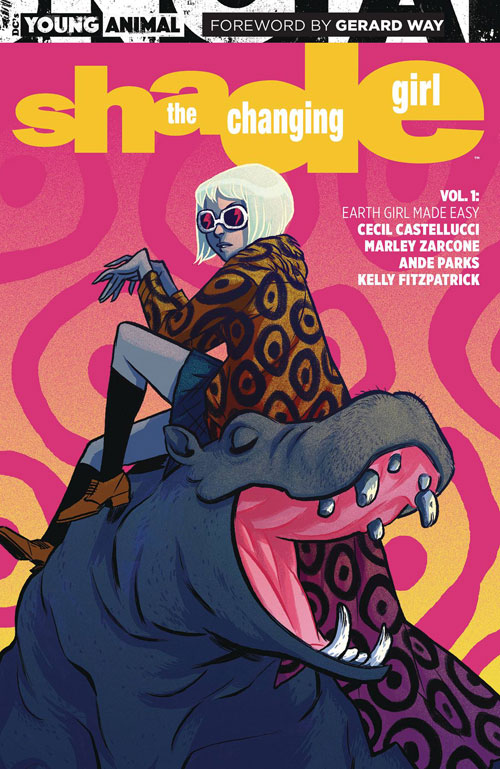 Shade The Changing Girl Volume 1: Earth Girl Made Easy TP (APR170410)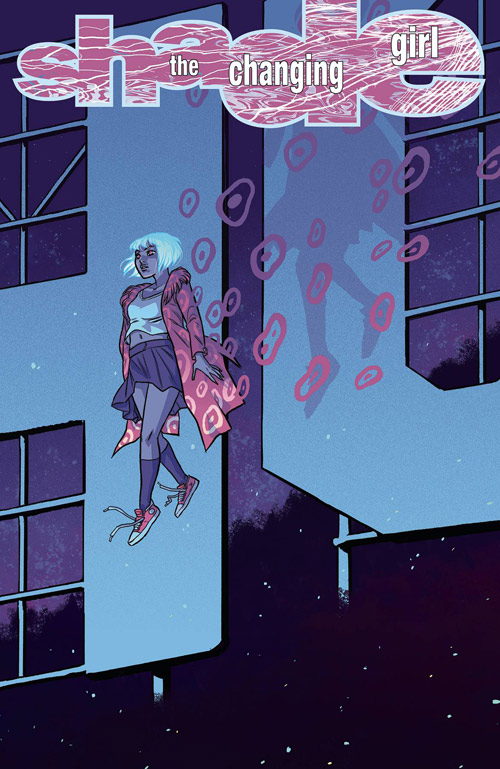 Shade The Changing Girl Volume 2: Little Runaway TP (OCT170347)