Kids Comics: Bodie Troll and My Little Pony
Oct 12, 2017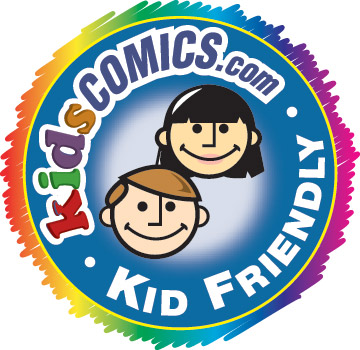 by Andrea Purcell
The PREVIEWS catalog is full of great comics for young readers, and October's Kids Comics column is full of fun kid friendly comics. This month Bodie Troll gets an all new graphic novel from BOOM! Studios, My Little Pony celebrates New Year's, Casper gets a friend in Wendy the Good Little Witch, and more!
Every month we pick a few titles out of the PREVIEWS catalog that any comic reader will love, no matter their age. Whether these stories are for a young reader new to comics, or a great all-ages story perfect for you, these stories make a great addition to any bookshelf. Look below to see the titles that will soon arrive at your local comic book shop along with many more great comics and toys, and be sure to pre-order your favorites!
---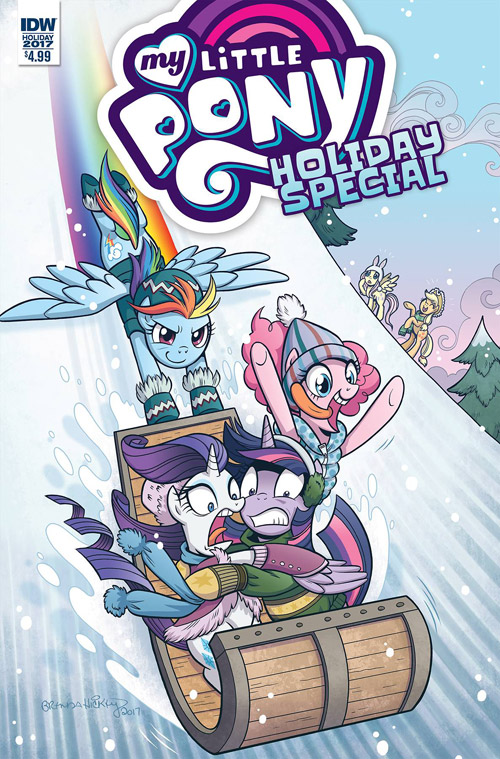 My Little Pony Holiday Special 2017
The holiday season is rapidly approaching, so IDW Publishing — along with James Asmus and Brenda Hickey — are spreading the cheer in Equestria with the My Little Pony Holiday Special 2017 (OCT170491). New Year's is around the corner, and the Mane Six are ready to celebrate in some very unexpected ways! The silliness is taking hold as Twilight Sparkle, Rainbow Dash, Raity, Applejack, and Fluttershy get their parties ready – but just what is Pinkie Pie up to, hmmm? Fans won't want to miss the celebration as Equestria rings in the New Year.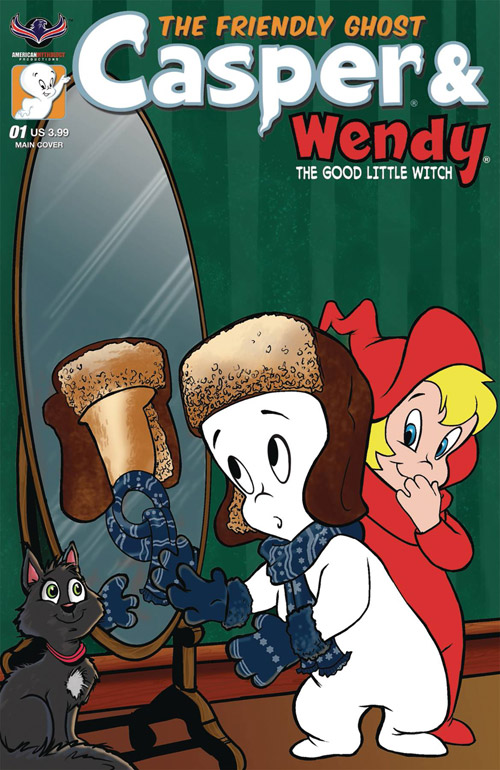 Casper and Wendy #1
The classic Harvey characters are teaming up in an all new series from American Mythology Productions, starting with Casper and Wendy #1 (OCT171122). As Casper and Wendy the Good Little Witch stir up some spooky hijinks, this retro series will take fans of the original back to their childhoods while new fans will love the fun style and great characters. Plus, Casper is reviving the classic Harvey Comics "Casper and" series, so fans of other Harvey characters will have even more fun one-shots to look forward to in this book.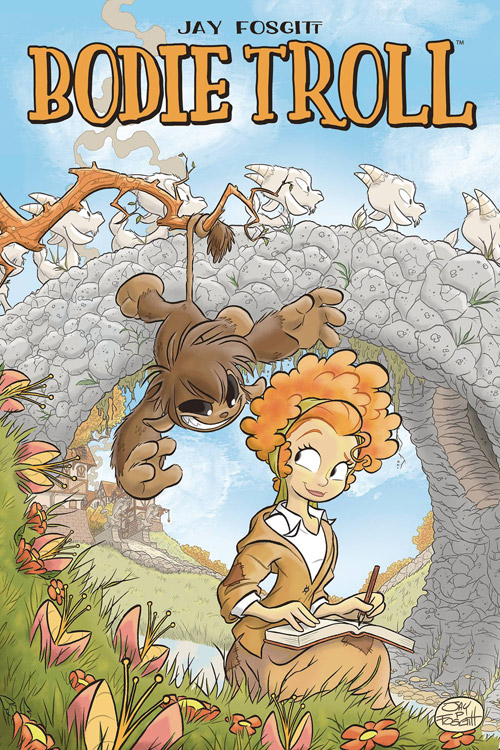 Bodie Troll Original Graphic Novel
Jay P. Fosgitt's beautiful fantasy series is getting a second life through BOOM! Studios as they publish the massive Bodie Troll Original Graphic Novel (OCT171250). Collecting all of Fosgitt's previous Bodie Troll stories, there's over 270 pages of delightful all-ages fun waiting for young readers to enjoy. As Bodie tries so hard to live up to his Troll name, his adorable looks and demeanor make it hard for anything to actually be frightened by him. With some help from his Fairy Godmother and his best friend Cholly, Bodie may find there's more to life than trying to scare people.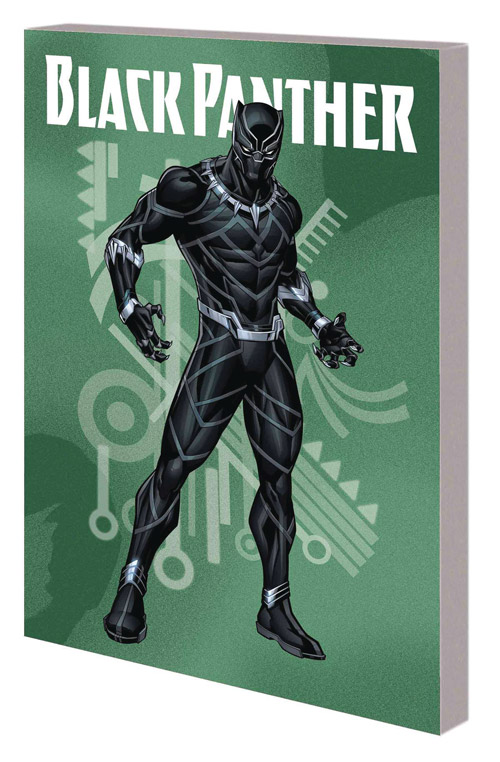 Black Panther Digest
Learn the history of one of Marvel's classic heroes before he makes the leap to the big screen in the Black Panther Digest (OCT171002). This collection of stories old and new is perfect for readers of all ages, and showcases the complex history of Wakanda and its protector. From his origins as a Fantastic Four foe, to becoming an Avenger and one of Earth's Mightiest Heroes, this digest is a great bite-sized chunk of T'Challa's stories. Featuring guest stars like Sabertooth, the Hulk, Hawkeye, and more, fans of all ages will enjoy the fun stories and learn more about Black Panther before his feature film hits theaters.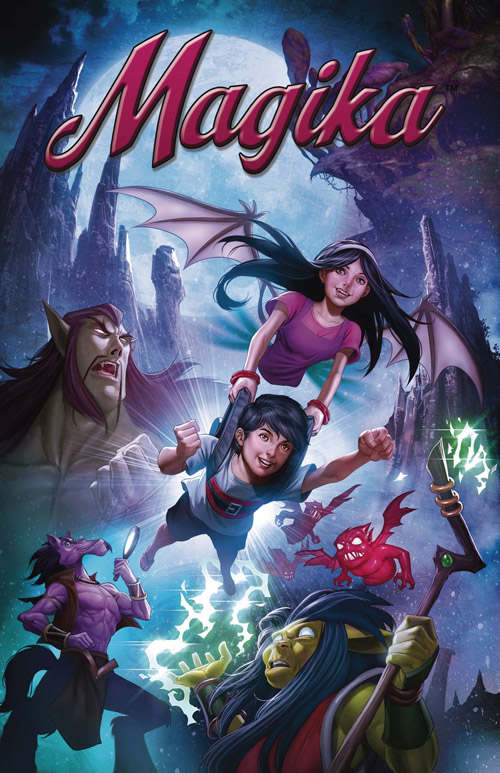 Magika #1
Sometimes adventure is waiting for you right in your own backyard, and in Red Giant Entertainment's Magika #1 (OCT171760) the adventure begins! As a young boy visits his grandparents and notices a strange mound in their backyard he doesn't think anything of it – until magical creatures start appearing from it. As he gets sucked into a magical realm through the gateway of this mysterious mound, he is whisked away on a grand adventure – but not all of the creatures in this realm are friendly towards humans.
These are just a few of the cool Kids Comics you can pre-order from the October PREVIEWS!
Look for the Kids Comics icon throughout the catalog and make sure to visit KidsComics.com to see the all-ages titles coming out this week!