War Machine Soars With A New Play Arts Kai Figure
Oct 12, 2017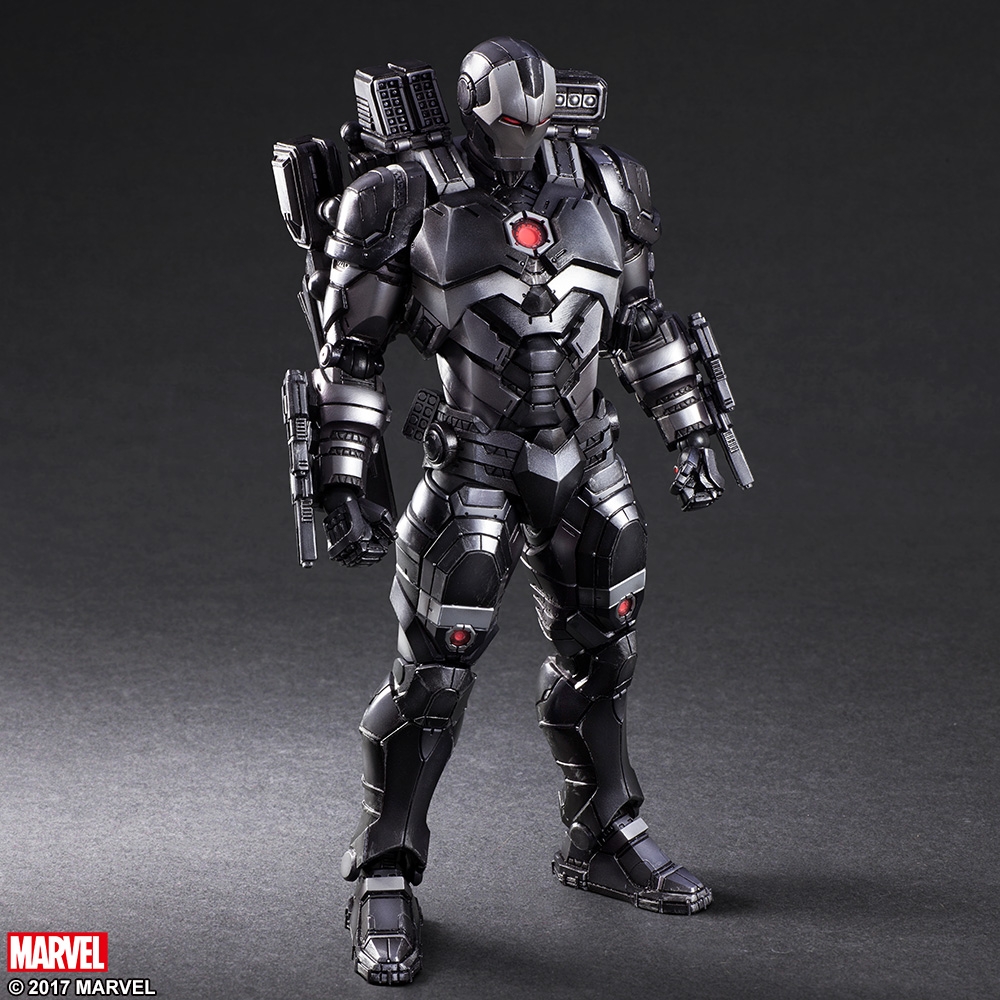 MARVEL UNIVERSE VARIANT PLAY ARTS KAI WAR MACHINE AF
Item Code: OCT172691
SRP: $149.99
James "Rhodey" Rhodes takes flight with Square Enix's new Marvel Universe Variant Play Arts Kai: War Machine Action Figure!

This long-time ally of Iron Man and wearer of the high-tech War Machine armor, Rhodey is ready to bring the firepower to any fight the Avengers find themselves entangled in!
He comes with various types of exchangeable weapon parts. His weapons can be equipped onto both of his shoulders and onto the left and right of his back with secure ratcheted jointing, allowing for various ways to mount his weapons.
The figure's form is rugged and heavily built, and the reactor at his chest is as if it is glows a vivid red color, contrasting with the gunmetal black iron color of the suit. The distressed effect on his suit tells the tale of his many battles, and also adds to the realism of this Variant Play Arts Kai War Machine.

Standing 10 1/2" tall, War Machine is the armored Avenger you'll want on your side! Preorder now at your local comic shop!