Celebrate The Debut Of Doomsday Clock #1 With The 11:57 PM Release Party
Sep 20, 2017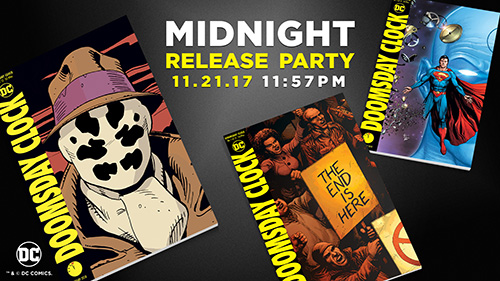 DOOMSDAY CLOCK #1 is coming on November 22, and you should be at your local comic shop for the 11:57 PM Release Party!

This party will allow you to get DOOMSDAY CLOCK #1 at 11:57 PM on Tuesday, November 21 -- the same time shown on the clock pictured on this issue's cover!

Also look for these Doomsday Clock items at your local comic shop: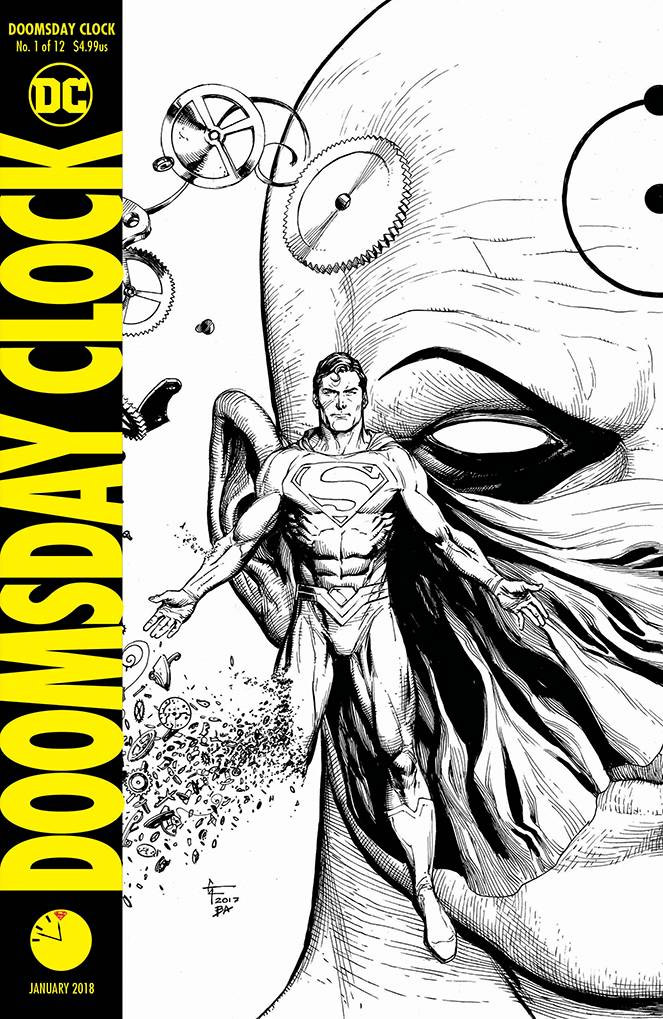 DOOMSDAY CLOCK #1 11:57 PM RELEASE Variant (AUG178462). A black and white version of the issue #1 variant cover by Gary Frank featuring Superman and Doctor Manhattan.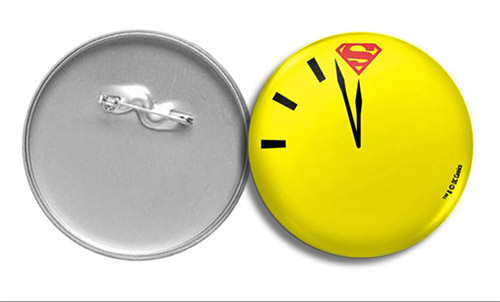 DOOMSDAY CLOCK promotional pins.

DOOMSDAY CLOCK lithographs featuring art by Gary Frank.

And all DC titles released that week will be on sale.

Contact your local comic shop to see if they are participating in the Doomsday Clock #1 11:57 PM Release Party!
---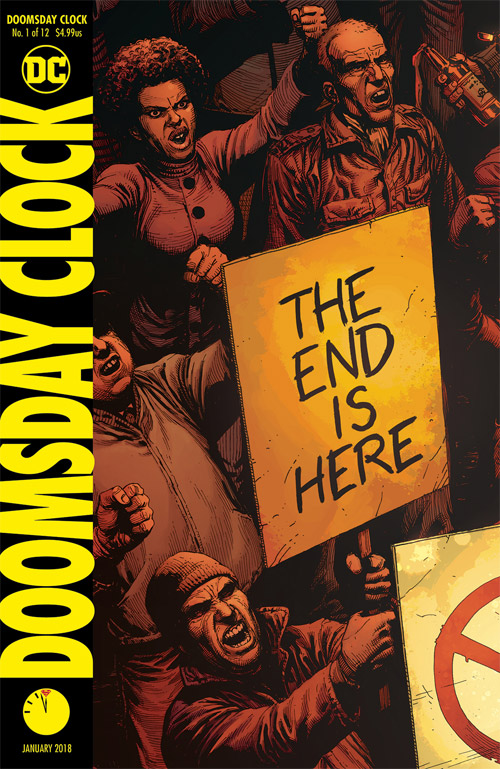 Item Code: SEP170245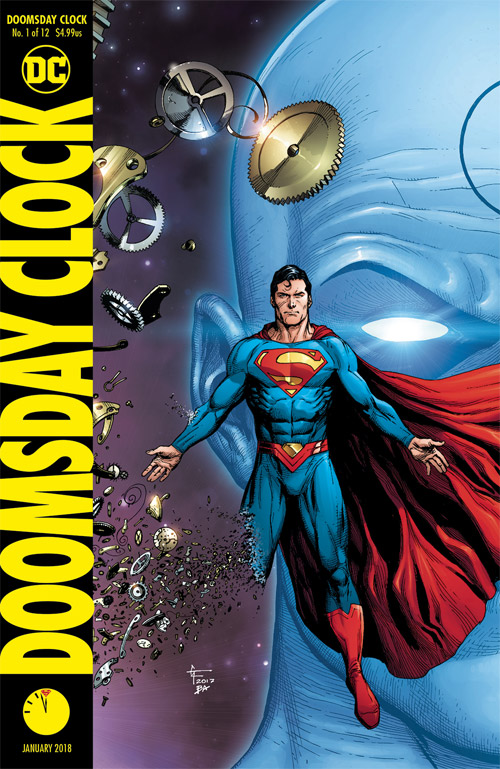 Item Code: SEP170246




Item Code: SEP170247