Titan's Robotech #1 Gets A 3rd Printing
Sep 12, 2017
Robotech #1 2nd printing has now sold out and is now going to a third print.
This new printing features a variation on the original issue #1 cover by Michael Dialynas (The Woods) and hits stores on October 4.
Last month the Robotech saga continued as Titan brought Carl Macek's original vision full circle. Taking into account every iteration of the series, this new Robotech comics series casts a fresh eye over classic characters like Rick Hunter, Lisa Hayes, Lynn Minmei, Roy Fokker, Claudia Grant, and Henry Gloval.
Brian Wood, Marco Turini and Marco Lesko have crafted a thrilling new tale that's perfectly accessible to new fans, as well as providing a deeper layer of twists forold-school protoculture addicts!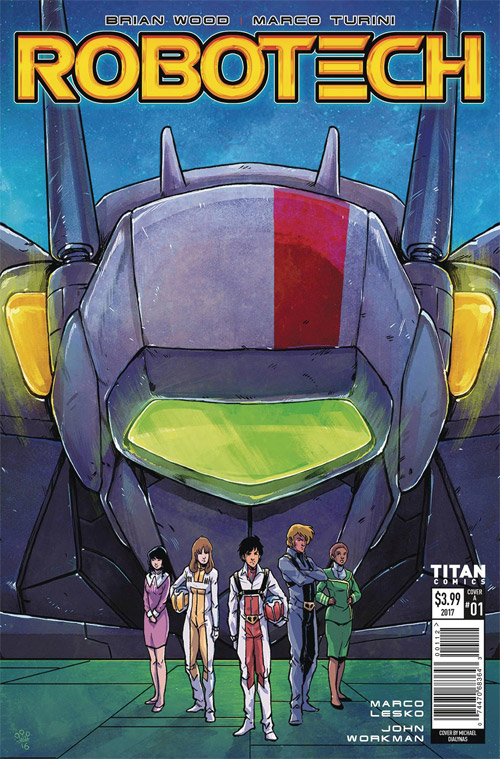 Robotech #1 3RD PTG
Michael Dialynes cover -
Item Code: JUL178626
SRP: $3.99
"A perfect introduction for a new generation!" - CBR
"A fantastic read. 5 out of 5." - Critical Blast