PRESS START: Street Fighter and Spyro
Sep 12, 2017
by Andrea Purcell
It's dangerous to go alone, so take September's PRESS START: Video Game Comics and Collectibles Column! Preorder Spyro the Dragon, try some button mashing in Street Fighter vs Darkstalkers, help Lara Croft survive in the new Tomb Raider series, and more as you level up your comics and collectibles with PRESS START!
Video game-related items are sprinkled through each month's PREVIEWS catalog, and we go through to pick out the coolest products. With everything from comics and art books to statues and toys, the PREVIEWS catalog is full of everything a gamer needs.
Don't wait to reach a save point. Head to your local comic shop to pre-order all of the cool items in this month's column and many more!
---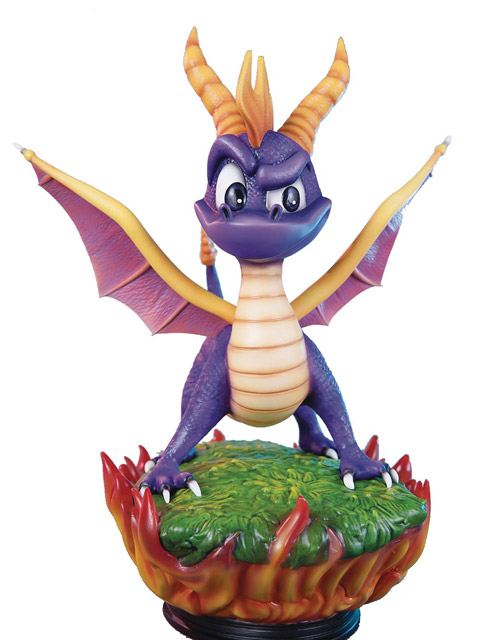 Spyro Dragon Spyro 15 Inch Statue
Spyro is set to celebrate his 20th anniversary next year and you can get in on the ground floor of dragon-mania with the first statue in the highly anticipated First 4 Figures line, the Spyro Dragon Spyro 15 Inch Statue (SEP172596). This cocky yet courageous hero has been recreated in meticulous detail and cast in high-quality polystone. With a detailed hand painted finish and packaged in a deluxe full color box, Spyro is sure to become the centerpiece of your gaming collection.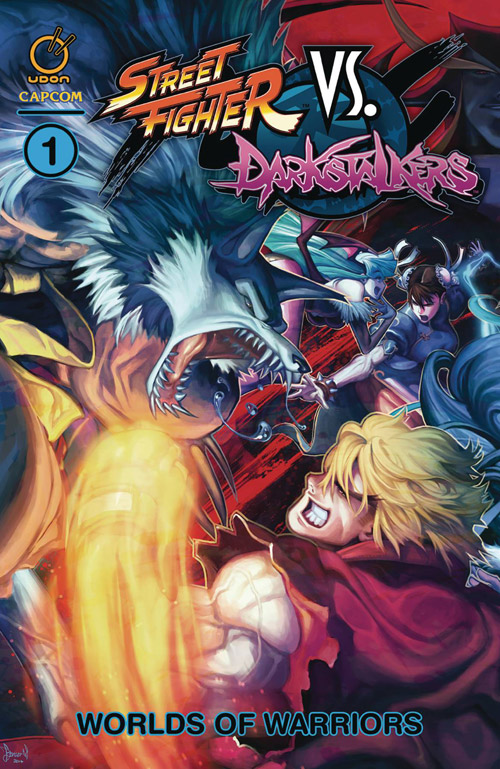 Street Fighter vs Darkstalkers Volume 1
Two arcade classics are going head-to-head in a battle like no other as Udon Entertainment collects their latest crossover event, Street Fighter vs Darkstalkers Volume 1 (SEP172008). Watch as the World Warriors take on the Night Warriors in a battle royale that spans these two fan favorite franchises. Catch up on the first part of this eight issue mini-series that will forever change the worlds of both Street Fighter and Darkstalkers as friends and foes battle each other in action-packed mayhem. As opponents clash in combat you'll be riveted to the page wondering who will be the next challenger to join the melee.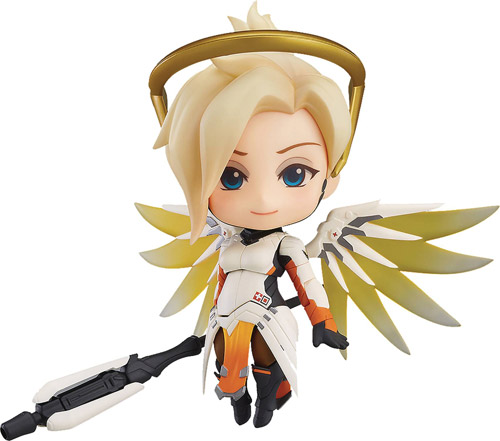 Overwatch Mercy Nendorid Classic Skin Version
Swooping down on golden wings, Overwatch fan favorite Mercy is coming to the bestselling Nendoroid line from Good Smile with the Overwatch Mercy Nendoroid Classic Skin Version (SEP172732). The third figure from Overwatch to join the Nendoriod figure line, Mercy comes complete with two different face plates to show a gentle smile or a tougher face for fighting enemies. With removable wings to recreate her emotes and victory poses plus interchangeable parts to switch between opened and closed on her staff, you'll love having a little Mercy watching over you as you bring the payload home for your team.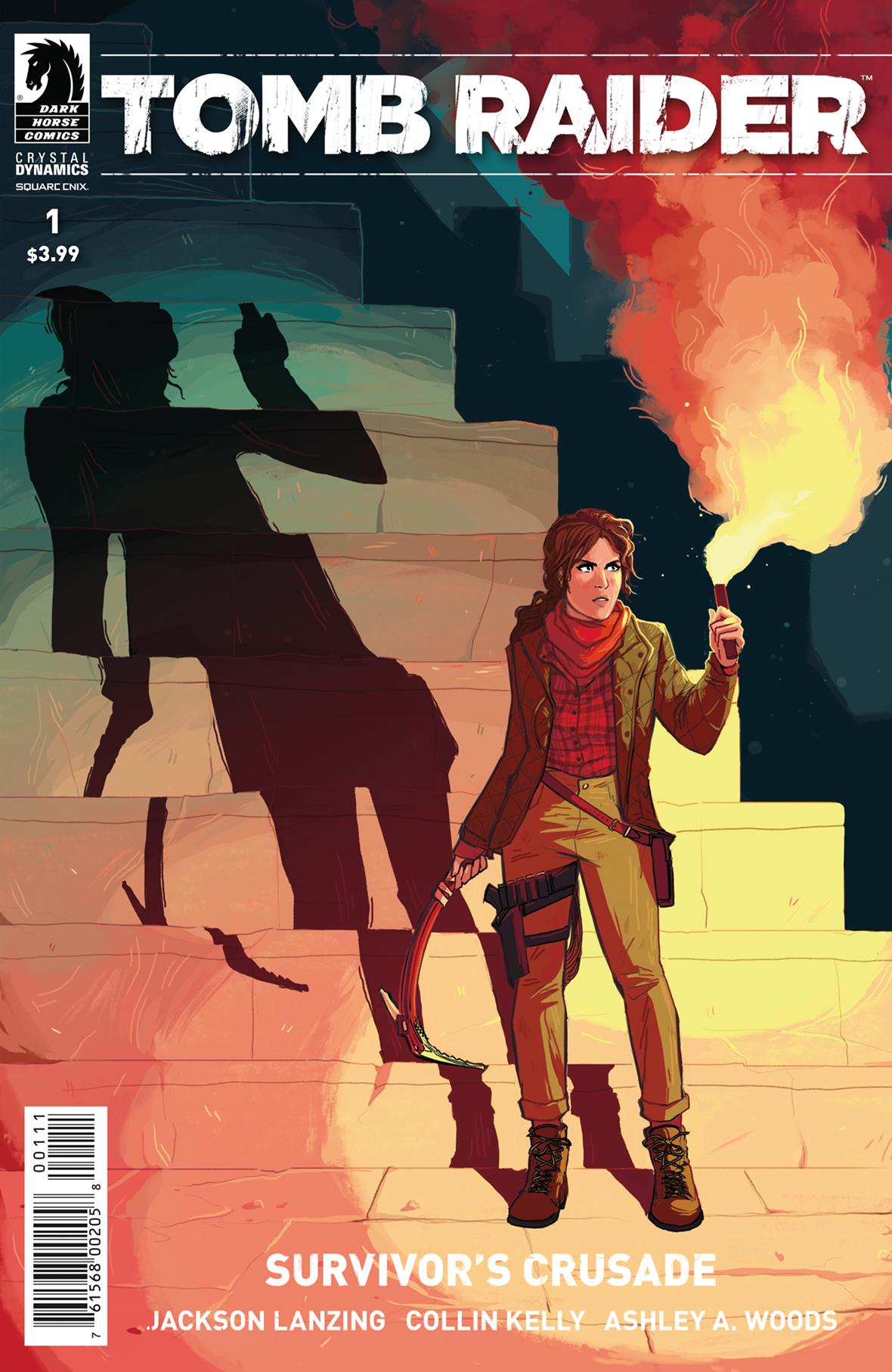 Tomb Raider: Survivors Crusade #1
Lara Croft's story is far from over as Dark Horse Comics hands over the reins to a new creative team as Tomb Raider: Survivors Crusade #1 (SEP170111) begins. Following directly after Rise of the Tomb Raider and the last Dark Horse series, writers Jackson Lanzing and Collin Kelly are joined by artist Ashley A. Woods to help Lara uncover the truth behind her father's mysterious death. Lara is ready to put everything on the line to discover exactly what happened to her father, Lord Richard Croft – even if she has to put her life on the line as well.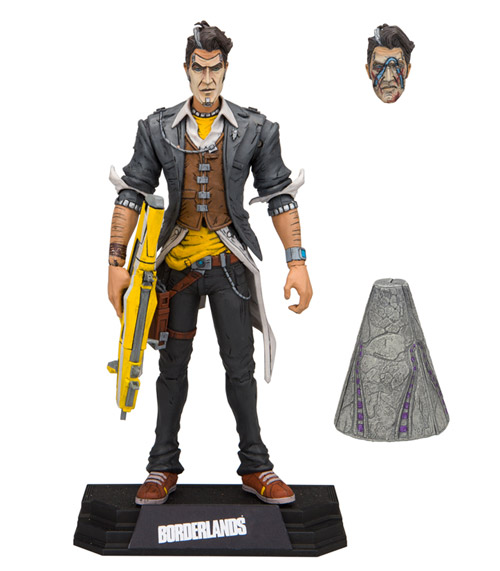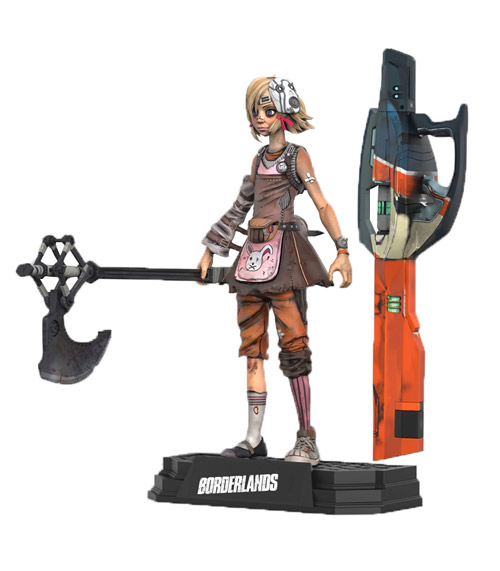 Borderlands Handsome Jack and Tiny Tina 7in Action Figures
The denizens of Pandora are coming to earth as McFarlane's Toys introduces two new figures that will have Borderlands fans foaming at the mouth with the Borderlands Handsome Jack 7in Action Figure (SEP170800) and the Borderlands Tiny Tina 7in Action Figure (SEP170800). These two fan favorites from Borderlands 2 made quite the impression in the game, and now you can bring them home and display them for all to see! Featuring 12+ points of articulation for dynamic poses, Handsome Jack includes an alternate scarred head while Tiny Tina comes bundles with her giant battle axe and Maliwan rocket launcher.

**********
Andrea Purcell is a Web Content Writer for PREVIEWSworld.com and a part time assistant to busy comic creators. Her favorite past times are singing karaoke at comic conventions and memorizing obscure trivia about random pop culture.