Race To Comic Shops For September's DC Collectibles
Sep 11, 2017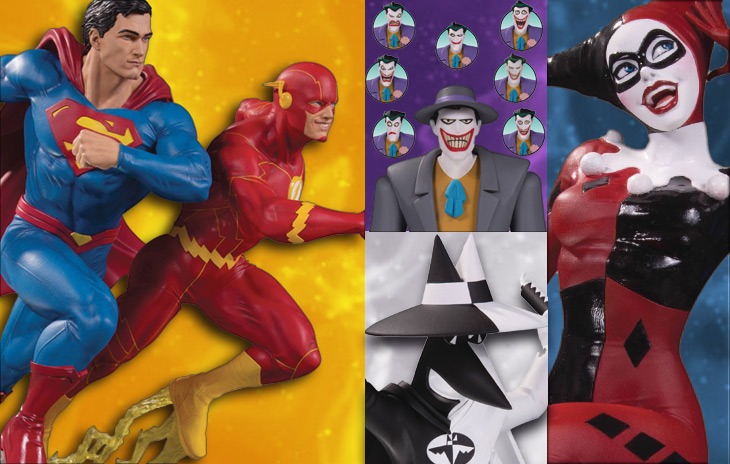 Head quickly to your local comic shop to preorder some new DC Collectibles from the September PREVIEWS! Three great statues and an action figure with lots of exrtas are available this month!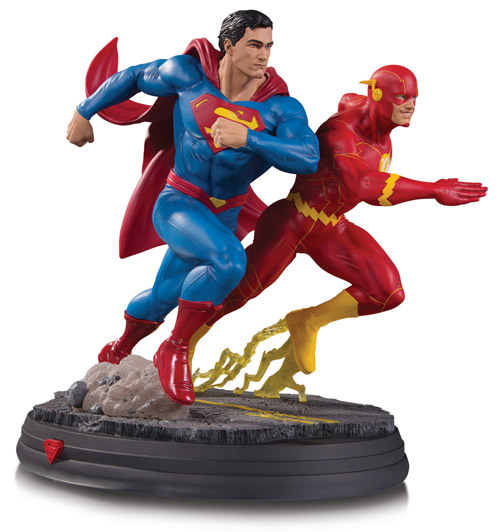 DC GALLERY SUPERMAN VS FLASH RACING STATUE
Item Code: SEP170450
SRP: $295.00
The Man of Steel and the Scarlet Speedster square off in this premium polyresin statue sculpted by Alterton and Alejandro Pereira, inspired by the classic SUPERMAN #199!

Limited Edition of 5,000; Measures approximately 10.4" tall.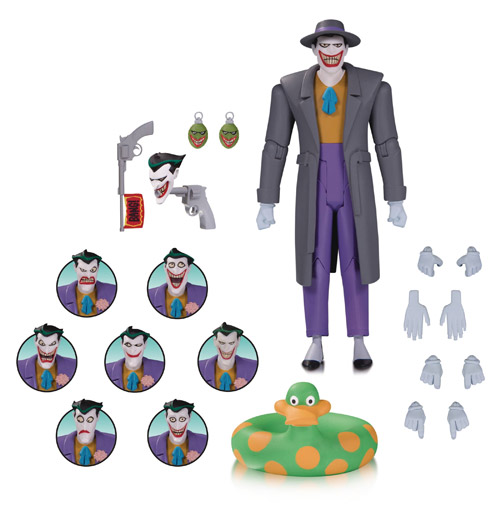 BATMAN ANIMATED JOKER EXPRESSIONS PACK
Item Code: SEP170451
SRP: $50.00
Capture The Joker in all his villainous complexity! Choose from eight different head expressions that range from deliriously happy to seriously deranged as well as five pairs of hands, trademark weaponry, a duck floaty toy and a trench coat that makes a completely different Joker.

A deluxe base is included. Also includes a Joker action figure measuring approximately 6.20" tall!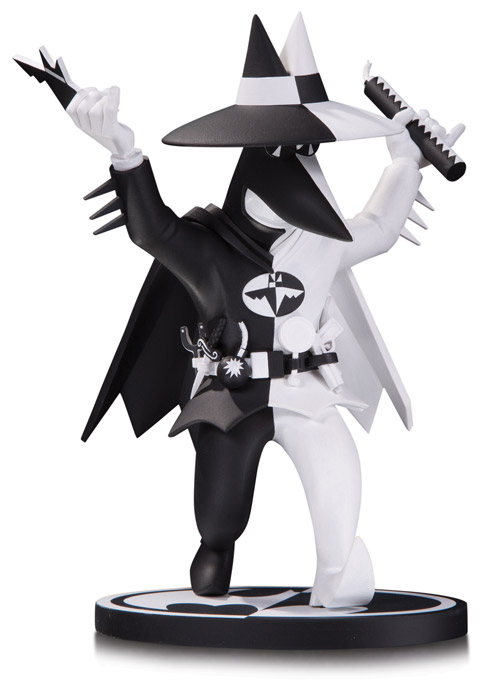 BATMAN BLACK & WHITE BATMAN SPY STATUE BY KUPER
Item Code: SEP170452
SRP: $80.00
Get ready for this ultra unique addition to the Batman Black & White Statue line. World famous MAD cartoonist, and caretaker of the beloved classic strip SPY VS. SPY, Peter Kruper, brings all his artistic to DC Collectibles for the very first time in the Batman Black and White Spy vs. Spy Statue by Peter Kruper.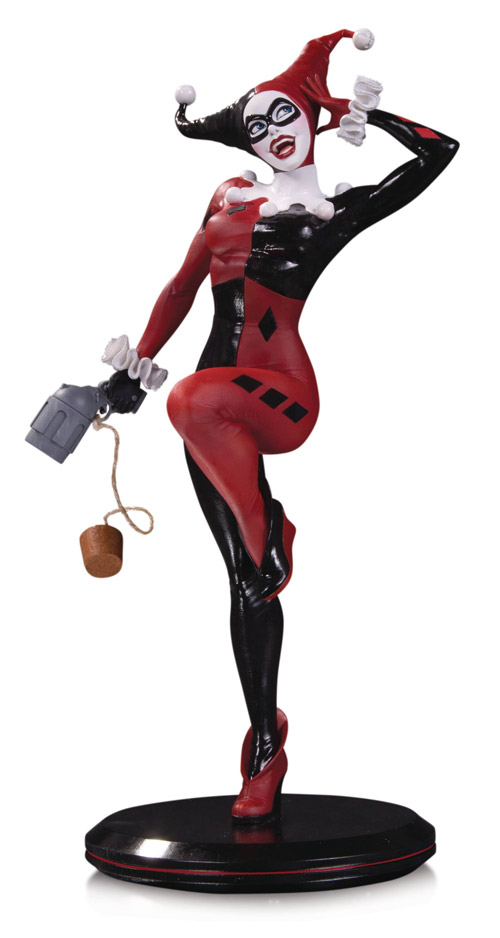 DC COVER GIRLS HARLEY QUINN BY JOELLE JONES STATUE
Item Code: SEP170453
SRP: $125.00
Eisner Award-nominated artist Joëlle Jones brings her unique style to the DC COVER GIRLS line with this premium polyresin Harley Quinn statue sculpted by Jack Mathews.

Limited Edition of 5,000; Measures Approximately 11.02" tall.