New From DST: Dark Tower, Defenders, Thanos & More
Aug 12, 2017
This week, Diamond Select Toys is sending you the best of all worlds, as characters from across the galaxy travel to your local comic shop! New Minimates from the alien world seen in Alien: Covenant! New Vinimates from the world-hopping Dark Tower film! New Gallery PVCs from the worlds of Marvel comics and Marvel television! And a resin statue of Marvel's world-conquering Thanos! Read on for details, then find a store at comicshoplocator.com!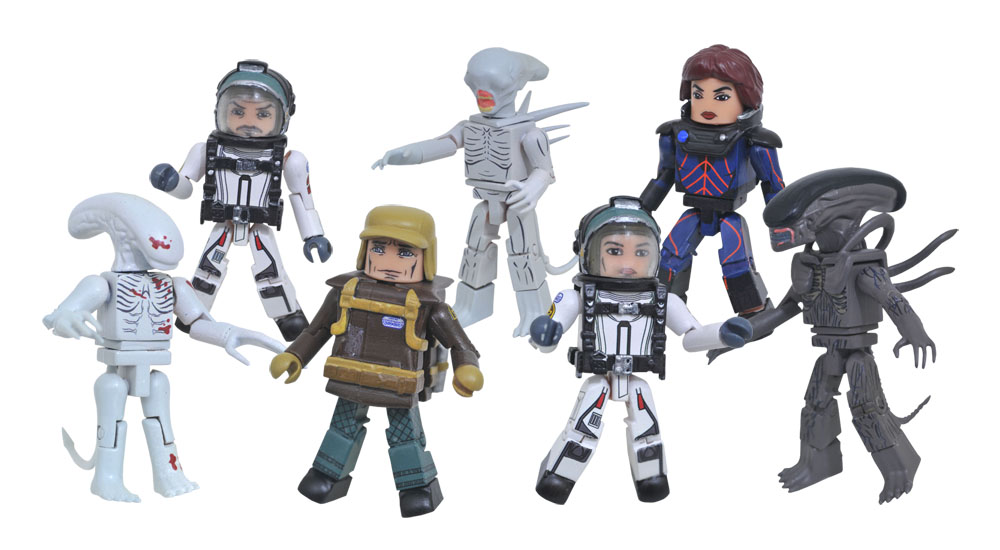 Alien: Covenant Movie Minimates Series 1
The most anticipated sci-fi film of the year is almost here, and DST is celebrating with a new assortment of Minimates! Springing out of the successful Alien and Aliens Minimates lines, this new assortment for Alien: Covenant will include four different two-packs based on the film, including crew members David, Tennessee, Daniels and a variety of new creatures! Each 2-inch Minimates mini-figure features 14 points of articulation and fully interchangeable parts and accessories. Each two-pack comes packaged on a full-color blister card. (APR172627, SRP: $9.99/ea.)


Dark Tower Vinimates Vinyl Figures
May your days be long upon the Earth, and may you have plenty of Vinimates! Anticipation for the film adaptation of Stephen Kings Dark Tower is at an all-time high, and DST is tackling the new film with a line of Vinimates vinyl figures! These 4-inch designer figures of the Gunslinger and the Man in Black are based on the upcoming film, striking poses straight from the movie, and sculpted in the Minimates block-figure style. Both feature articulated necks for further posing options. Each comes packaged in a full-color window box.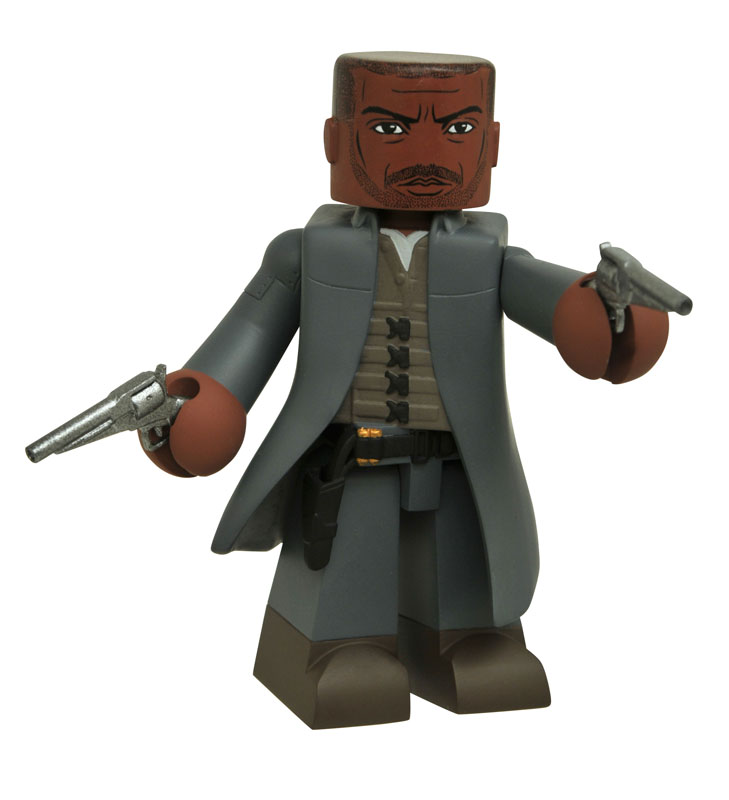 Gunslinger Vinyl Figure (FEB172604, SRP: $9.99)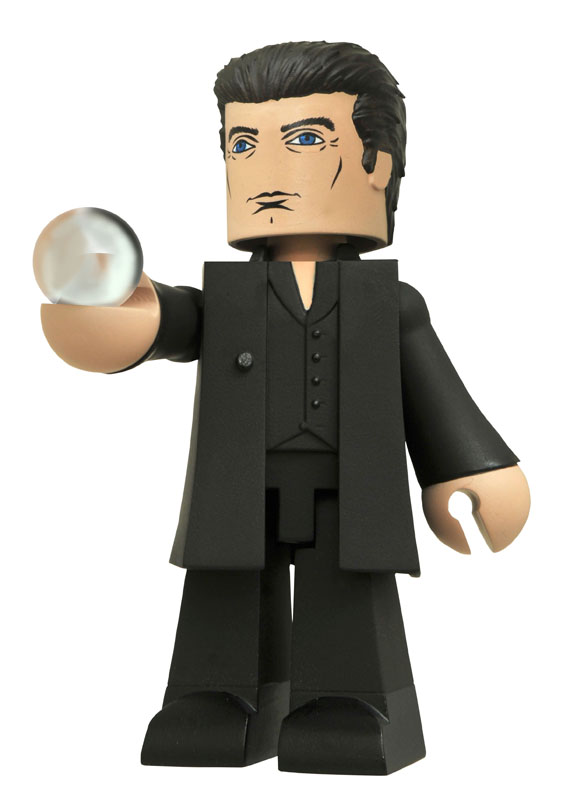 Man in Black Vinyl Figure (FEB172605, SRP: $9.99)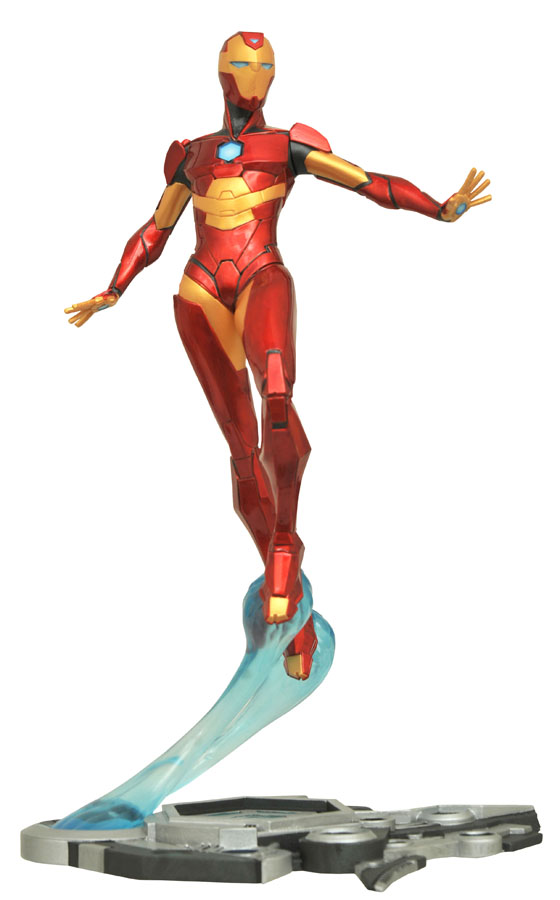 Marvel Gallery Ironheart PVC Diorama
It's the first ever merchandise based on Ironheart! The newest, most talked about hero in the Marvel Universe is now the latest PVC diorama in the Marvel Gallery line! Levitating above a technological base on a swirl of energy, Riri Williams wears her homemade Ironheart armor in this approximately 11-inch PVC sculpture. Packaged in a full color window box. Sculpted by Phil Ramirez! (MAR172718, SRP: $45.00)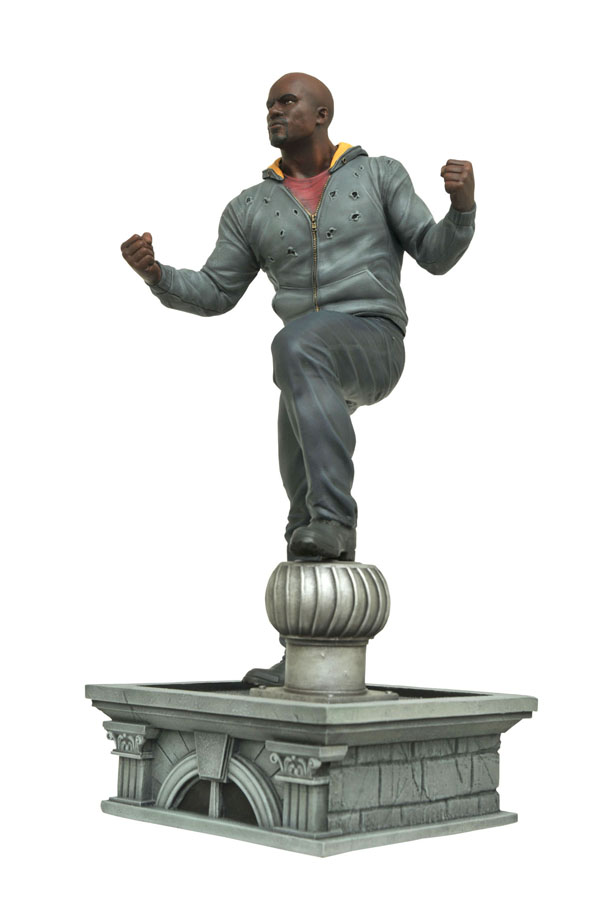 Marvel Gallery Luke Cage Netflix TV Series PVC Diorama
Sweet Christmas! Start on this year's X-Mas list early, and be sure to include this diorama of Luke Cage based on his popular Netflix television series! Featuring the likeness of actor Mike Colter, this diorama places him atop a Harlem rooftop, ready to protect his neighborhood from those who would prey on it. This PVC Diorama measures approximately 10 inches tall and features detailed sculpting and paint applications. Packaged in a full-color window box. Sculpted by Rocco Tartamella! (JAN172647, SRP: $45.00)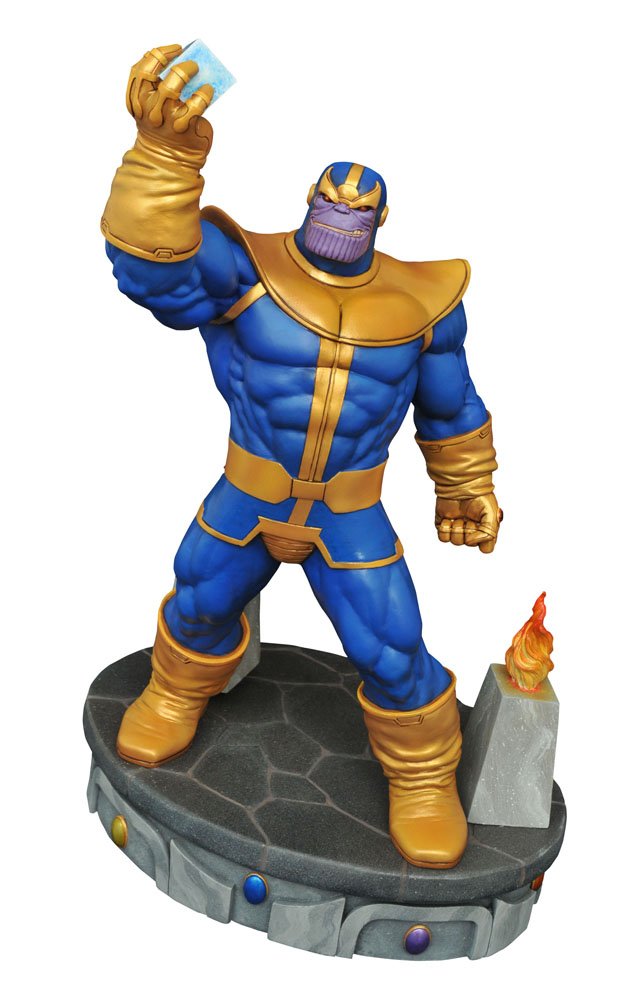 Marvel Premier Collection Thanos Statue
The Mad Titan stands triumphant! With the Cosmic Cube in one raised hand and the Infinity Gauntlet on the other, there is no whim that cannot be granted to Thanos of Titan. This approximately 12" tall statue of Thanos shows him at his most powerful, wearing his classic costume, and places him atop a diorama base. Limited to only 3,000 pieces, this statue includes an interchangeable clenched right fist, without the Cosmic Cube. Statue comes packaged in a full-color box with a certificate of authenticity. Sculpted by Clayburn Moore! (DEC162576, SRP: $150.00)