Kids Comics: Unicorn Power and Gear Shifts
Aug 11, 2017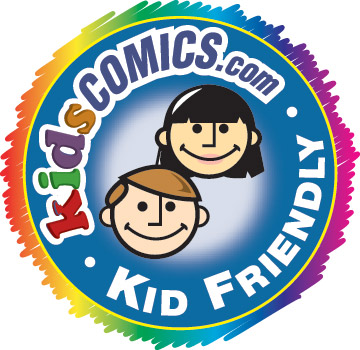 by Andrea Purcell
The PREVIEWS catalog is full of great comics for young readers, and August's Kids Comics column is full of fun kid friendly comics. This month the Lumberjanes take over prose with a new illustrated novel, Adventure Time gets spooky with a Halloween Special, Tyson Hesse's Diesel returns with a new series, and more!
Every month we pick a few titles out of the PREVIEWS catalog that any comic reader will love, no matter their age. Whether these stories are for a young reader new to comics, or a great all-ages story perfect for you, these stories make a great addition to any bookshelf. Look below to see the titles that will soon arrive at your local comic book shop along with many more great comics and toys, and be sure to pre-order your favorites!
---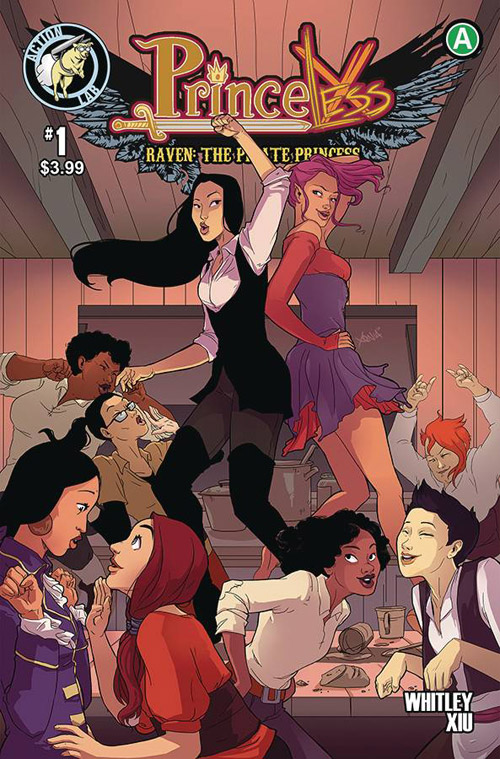 Princeless: Raven Year Two #1 — Love and Revenge
The pirate princess is back for another year as award-winning writer Jeremy Whitley teams up with artist Xenia Pamfil for Princeless: Raven Year Two #1 — Love and Revenge (AUG171072). Raven and her crew have survived their run-in with her treacherous brothers and now she's set to reclaim what was stolen from her, but the crew has earned a well-deserved break from the high seas first. As Raven, Ximena, Sunshine, and the rest of the crew get ready for an epic dance party you never know who will end up dancing with who!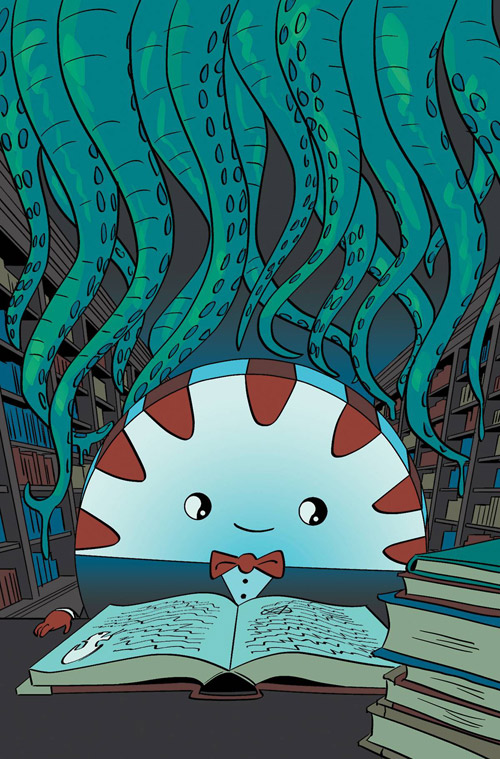 Adventure Time 2017 Spoooktacular #1
Halloween is slowly creeping closer and the Land of Ooo is ready to celebrate with the Adventure Time 2017 Spoooktacular #1 (AUG171366). Everyone's favorite malevolent mint is here to star in a batch of new frightfully fun short stories as Peppermint Butler goes about his daily duties for Princess Bubblegum. As he whips up some dark magic to launder his bow tie or battles in the War of Magicians, it's just another ho-hum day for Peppermint Butler. Plus, this year's Spoooktacular features a story from the Land of Aaa starring Butterscotch Butler!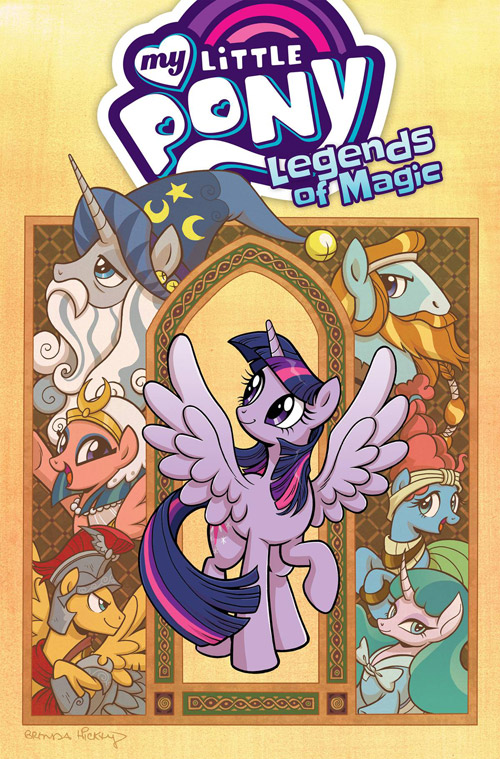 My Little Pony: Legends of Magic Volume 1
IDW Publishing is giving My Little Pony fans a history lesson as Jeremy Whitley and Breda Hickey explore the secrets of Equestria in My Little Pony: Legends of Magic Volume 1 (AUG170401). The first collection of this all new My Little Pony series delves into the history behind cutie marks, friendships, magic, and more as the secrets of the great magician Starswirl the Bearded are revealed! These all-ages stories are perfect for fans young or old and add yet another layer to the magical world of My Little Pony — Friendship is Magic.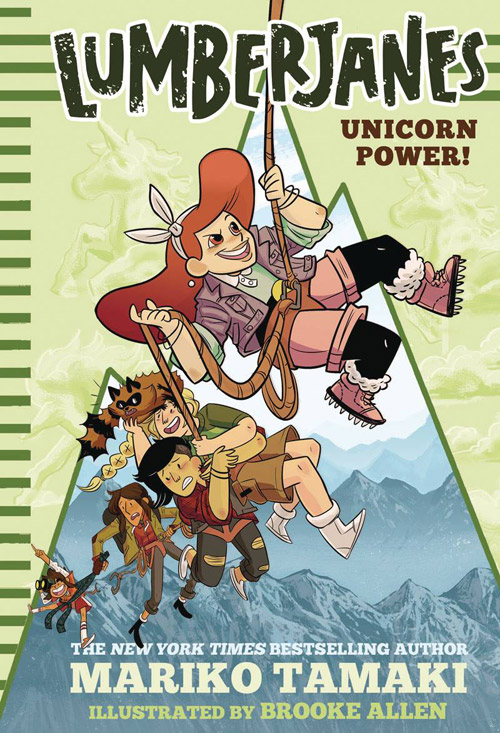 Lumberjanes Illustrated Novel Volume 1: Unicorn Power
The Lumberjanes are taking over the world of prose novels in a new series from award-winning writer Mariko Tamaki that features illustrations from Lumberjanes co-creator Brooke A. Allen in Lumberjanes Illustrated Novel Volume 1: Unicorn Power (AUG171193). This middle school level novel is perfect for any fan of the Lumberjanes as the scouts of Roanoke cabin embark on a new adventure to the top of the tallest mountain in the camp. As April leads Jo, Mal, Molly, and Ripley up towards an unknown peak, things don't go exactly as planned as they stumble into the lands of the ancient cloud people! Oh yeah, and unicorns show up, too, of course.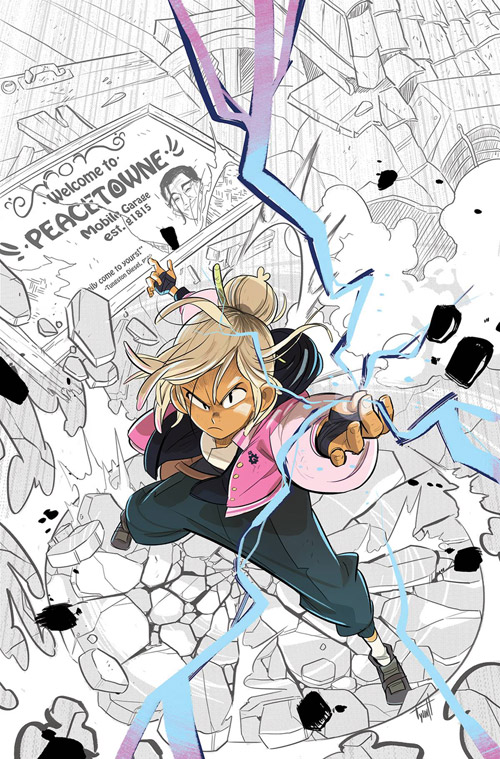 Tyson Hesse's Diesel Gear Shift Special #1
Tyson Hesse's steampunk opus is back with an all new special from BOOM! Studios in Tyson Hesse's Diesel Gear Shift Special #1 (AUG171350). Diandra 'Dee' Diesel is back, along with Rickets, Bull, and all of her friends and enemies as she works to help Bull's people in the aftermath of the war for the capital. The end of Diesel's first series leave readers with more questions than answers, namely is Dee's father Tungston Diesel secretly still alive and working for the Birdmen who have been waging war on this world? As Dee, Rickets, and Bull work their way towards the wreckage of Peacetowne to reunite with old friends, will she ever get closer to her father – and the truth?
These are just a few of the cool Kids Comics you can pre-order from the August PREVIEWS!
Look for the Kids Comics icon throughout the catalog and make sure to visit KidsComics.com to see the all-ages titles coming out this week!