Start Here: Five New Comics For July 19th
Jul 17, 2017
by Andrea Purcell

If you're looking for a fresh new series or a jumping-on point to an ongoing comic, you can Start Here. This week the Sisters of Sorrow are out for vengeance, Superboy joins the Teen Titans in Super Sons, Ales Kot returns to Image with Generation Gone, and more!
Every week we'll collect five titles with new number ones or fresh story arcs perfect for readers looking to jump into new series. These new releases are available at your local comic shop and feature comics from any genre or publisher.
Don't hesitate, these series are ready for new readers to enjoy - all you have to do is Start Here.
---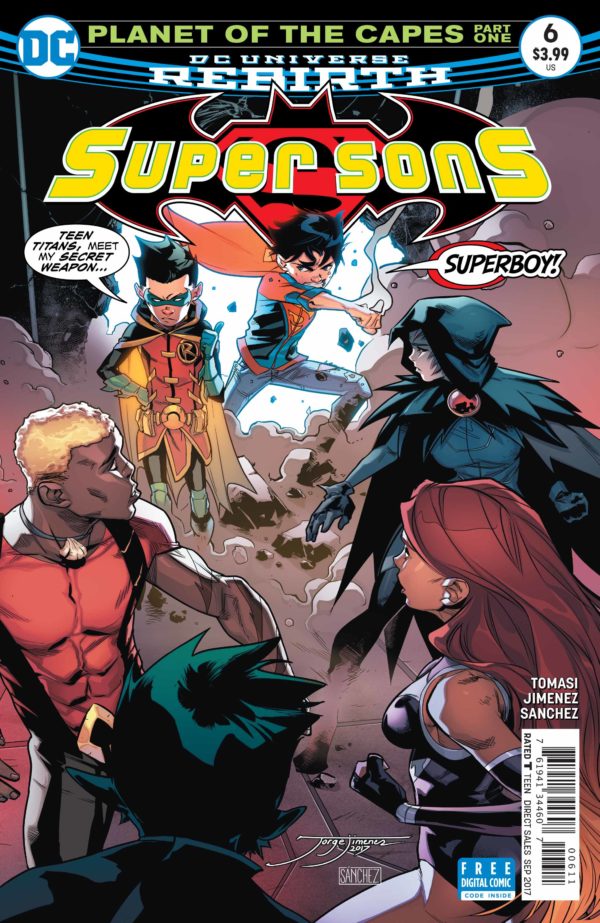 Super Sons #6
Robin is introducing a new member to the Teen Titans, but how will the rest of the team react when they find out its Superboy! Peter J. Tomasi and Jorge Jimenez begin "Planet of the Capes" in Super Sons #6 (MAY170275) as they send the Teen Titans on their wildest adventure yet. As Robin and Superboy try to mesh with the Teen Titans, an unexpected attack from a group of villains will send the team reeling – and may cut Superboy's induction short!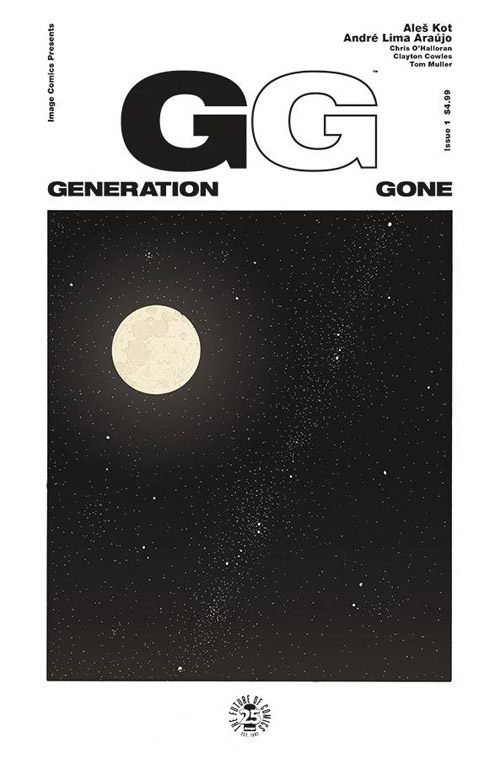 Generation Gone #1
Ales Kot returns to Image Comics, along with Andre Araujo, for a new series that explores America in 2020 and mashes up teenage angst with uncontrollable superpowers in Generation Gone #1 (MAY170595). When three young hackers with nothing to lose get one final job, they have no idea that a secretive scientist with a plan will change their lives forever. As they struggle through life, what will happen when superpowers get thrown into the mix? For every millennial fighting to live their lives in a world that fights them at every turn, this story is for you.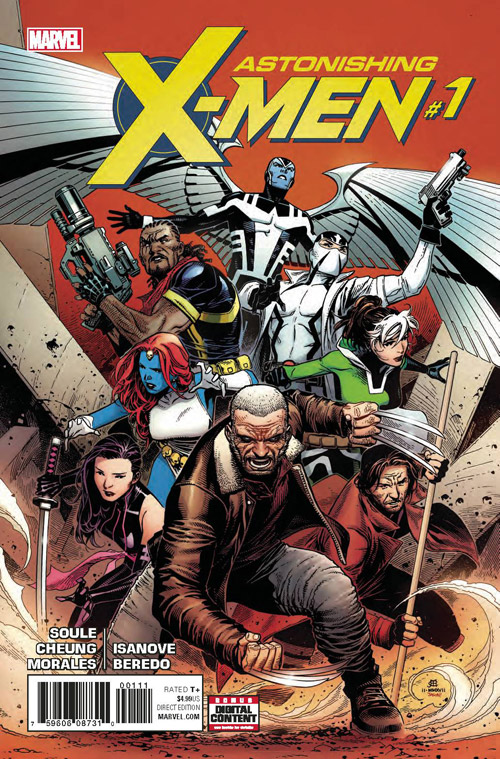 Astonishing X-Men #1
The X-Men return as Charles Soule and Jim Cheung bring a legacy title back to life in Astonishing X-Men #1 (MAY170806). An ancient evil is attacking the world's most powerful minds and only a band of X-Men know the truth – but can they stop it in time? Psylocke, Old Man Logan, Bishop, Archangel, Fantomex, Rogue, and Gambit will come together to try and save the world. This motley crew of mutants will fight to take down the ancient threat, and take the X-Men back to basics for old school fans to enjoy.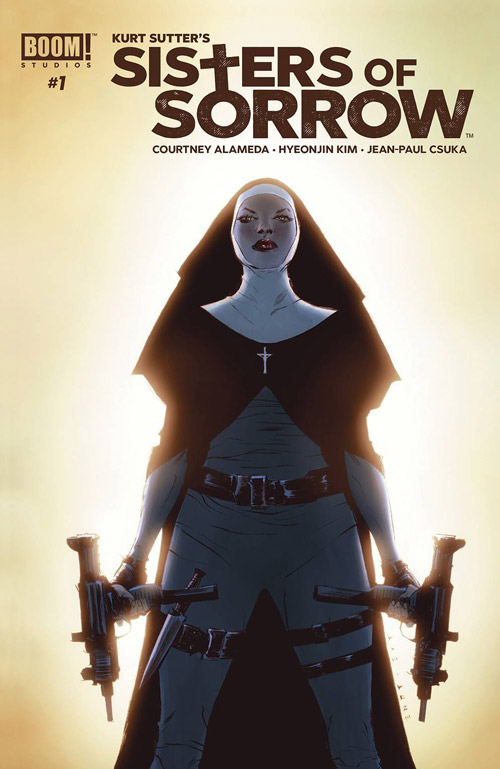 Sisters of Sorrow #1
Sons of Anarchy writer Kurt Sutter is bringing a new brand of vigilante justice to BOOM! Studios, along with Courtney Alameda and Hyeonjin Kim, in Sisters of Sorrow #1 (MAY171224). Dominique, Greta, Misha, and Sarah run a nonprofit women's shelter and day after day see the horror that men inflict on those they profess to care about. Not content to sit idly by, these women don nun's habits and roam the streets of Los Angeles meting out justice and hunting down the violent abusers whom the system has let fall through the cracks. Nicknamed as the Sisters of Sorrow, they will do what they have to and make sure that justice is served to those privileged enough to think they can escape.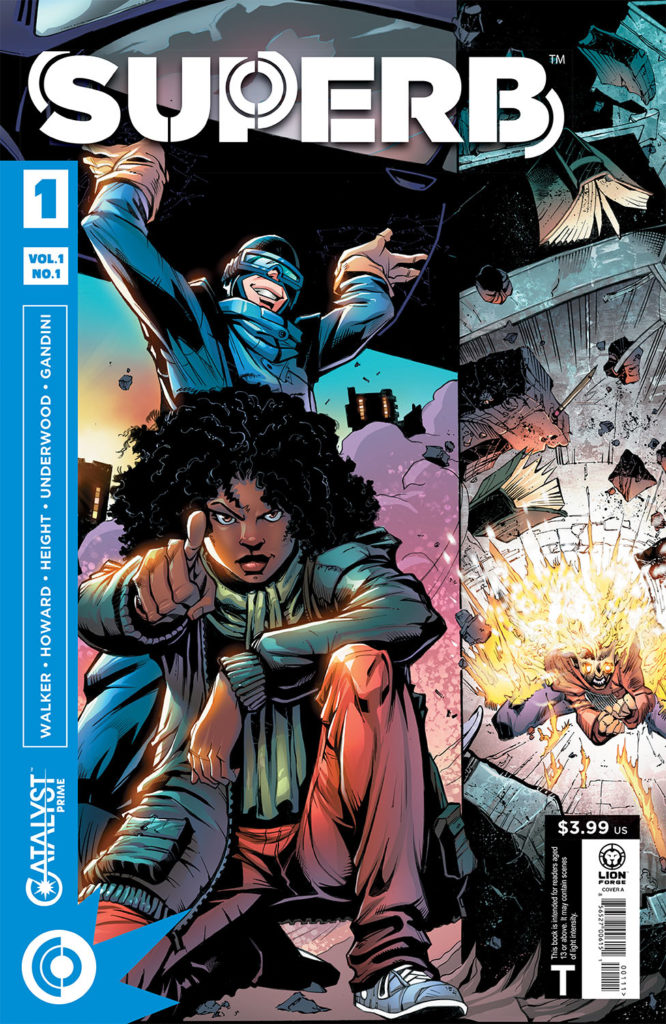 Catalyst Prime Superb #1
The next chapter in Lion Forge's Catalyst Prime event is here as David Walker, Sheena C. Howard, and Ray-Anthony Height bring Catalyst Prime Superb #1 (MAY171685) to comic shops. When teenager Kayla Tate is forced to move back to her hometown of Youngstown, Ohio, her life takes a leap backwards. An "Event" designated level 5 impact zone, Kayla left Youngstown for a reason. As she tries to re-acclimate to her small town life nothing is going right — from the strained relationship with her childhood friend, to the nightmare that school has become Kayla just can't escape. To add onto the stress there's been a mysterious superhero fighting nighttime battles against the supposedly benevolent corporation known as Foresight, and soon Kayla's return to her hometown will be more than she ever dreamed of.
Find more of this week's new releases here!
**********
Andrea Purcell is a Web Content Writer for PREVIEWSworld.com and a part-time assistant to busy comic creators. Her favorite past times are singing karaoke at comic conventions and memorizing obscure trivia about random pop culture.