PRESS START: Little Nightmares
Jul 15, 2017
by Andrea Purcell
It's dangerous to go alone, so take July's PRESS START: Video Game Comics and Collectibles Column!
Escape the world of The Maw in Little Nightmares, dice up dinner with Fruit Ninja, bring home a goddess with the Okami Amaterasu bust, and more in this month's PRESS START! Level up your comics and collectibles with PRESS START!
Video game-related items are sprinkled through each month's PREVIEWS catalog, and we go through to pick out the coolest products. With everything from comics and art books to statues and toys, the PREVIEWS catalog is full of everything a gamer needs.
Don't wait to reach a save point. Head to your local comic shop to pre-order all of the cool items in this month's column and many more!
---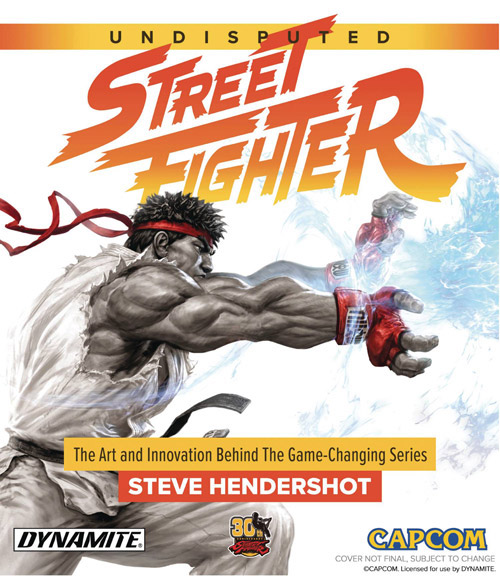 Undisputed Street Fighter
In the thirty years since Street Fighter first hit arcades, the genre of fighting games has been forever changed. Dynamite Entertainment is giving fans a look at the storied history of how this simple button masher changed video games forever in Undisputed Street Fighter (JUL171680). Collected in a giant hardcover, Undisputed explores the behind the scenes secrets of Street Fighter, along with the iconic art, classic level design, and more from every corner of the Street Fighter universe. See how Ryu, Chun-Li, Ken, and all of the unique Street Fighter characters helped Capcom stay ahead of the fighting game curve, and see where the future of this long-running franchise is heading.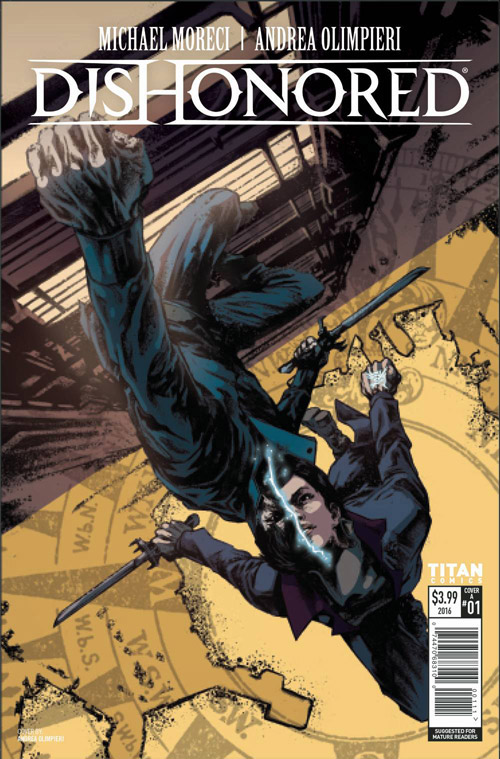 Dishonored Peeress and the Price #1
Get a glimpse at Bethesda's next chapter in the bestselling Dishonored franchise as Titan Comics brings Dishonored Peeress and the Price #1 (JUL172138) to comic shops. Set after Dishonored 2, this new series follows Emily Kalwin as she returns to Dunwall for an adventure with none other than Corvo Attano. As a mysterious killer attacks the city, Emily butts heads with politician Archibald Dufrane in her fight for recognition. Emily gains the upper hand until her powers start to falter in the middle of her investigation with Corvo - and things start to become deadly.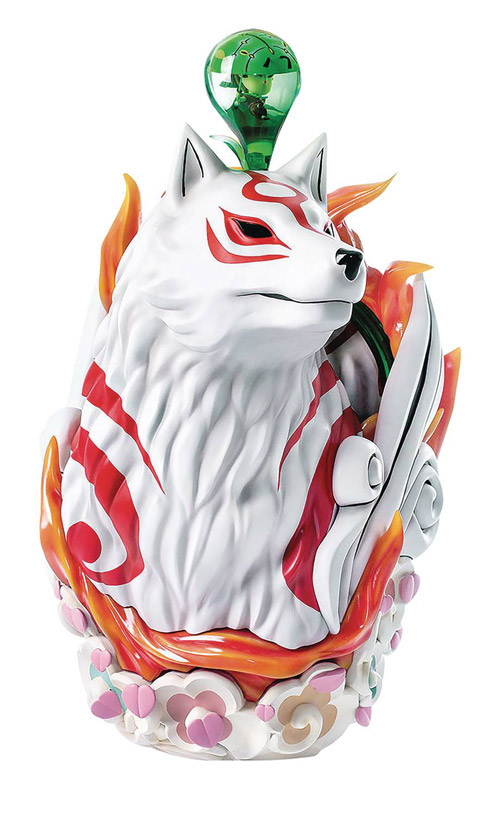 Okami Amaterasu Life Size Bust
Get your ink brush ready as the wolf goddess Amaterasu comes to life in a new bust from PBM Express and First 4 Figures. The Okami Amaterasu Life Size Bust (APR178102) is a glorious true to life recreation of the beloved Capcom character, right down to Issun's glowing green orb atop her head. At just over two feet in height, this bust will be a jaw dropping addition to any gaming fan's collection. With a rotatable base so you can display Amaterasu at any angle, Okami fans won't want to miss this limited collectible.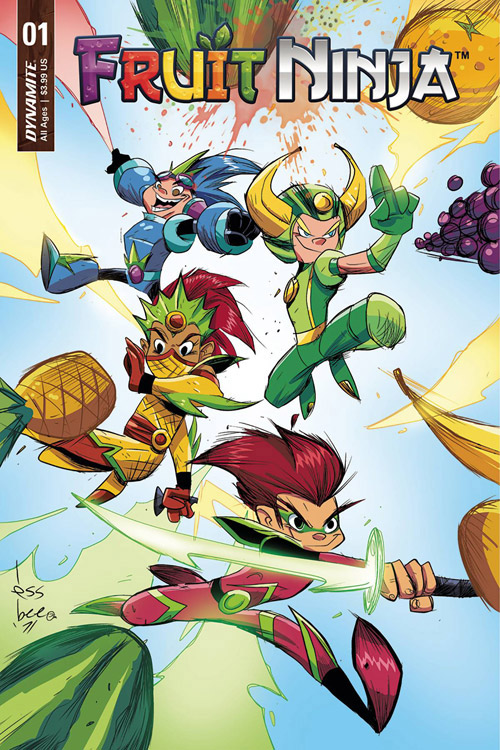 Fruit Ninja #1
One of the most popular mobile games of all time is coming to comics as Dynamite Entertainment brings Fruit Ninja #1 (JUL171692) to life. These Fruit Ninjas have mastered the art of Juice Jitsu, unlocking hidden powers through the slicing of fruit, which should help on their quest to protect their neighbors from time-traveling super villains. This first issue has even more crazy produce-based tales for fans of fun and fruit to uncover including a tale of ancient fruit ninjas, and a jetpack joyride. Slice up some fun with the wacky adventures of Fruit Ninja!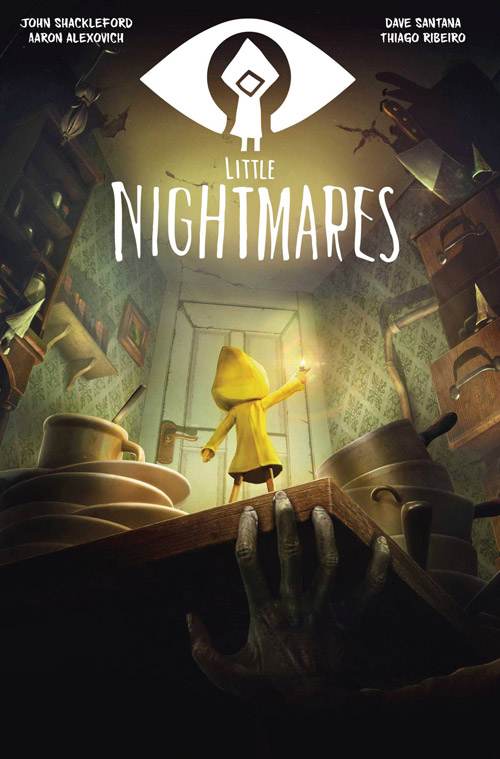 Little Nightmares HC
The terrifying world of Little Nightmares has been collected in the latest hardcover from Titan Comics. In Little Nightmares (JUL172194) the mysterious and unpredictable world of the best-selling indie game phenomenon follows Six as she traverses the world of The Maw. Expanding on the story of the game and connecting it's deranged world, this graphic novel is perfect for fans looking for more of Six's adventures as she defies death and earns her freedom from the world of The Maw.

**********
Andrea Purcell is a Web Content Writer for PREVIEWSworld.com and a part time assistant to busy comic creators. Her favorite past times are singing karaoke at comic conventions and memorizing obscure trivia about random pop culture.