Start Here: Five New Comics For May 31st
May 29, 2017
by Andrea Purcell

If you're looking for a fresh new series or a jumping-on point to an ongoing comic, you can Start Here. This week Barry Allen is "Running Scared" in Flash #23, Image Comics debuts a new anthology with Paklis #1, Cable returns with an all new series, and more!
Every week we'll collect five titles with new number ones or fresh story arcs perfect for readers looking to jump into new series. These new releases are available at your local comic shop and feature comics from any genre or publisher.
Don't hesitate, these series are ready for new readers to enjoy - all you have to do is Start Here.
---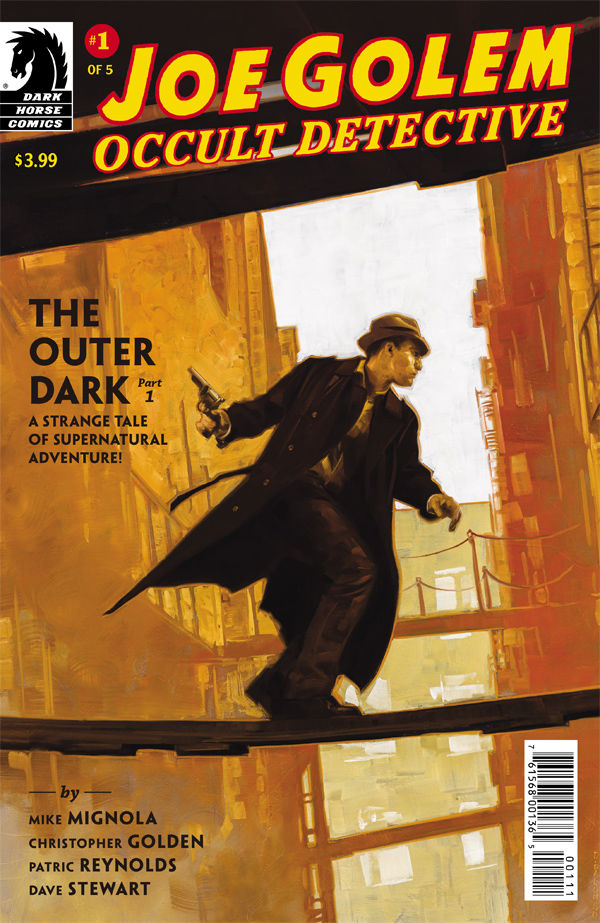 Joe Golem Occult Detective: Outer Dark #1
Mike Mignola's hardboiled private investigator is back with an all new case in Dark Horse Comics' Joe Golem Occult Detective: Outer Dark #1 (MAR170082). Mignola, along with co-author Christopher Golden and artist Patric Reynolds are bringing back Joe Golem two years after he killed a child-snatching monster and stopped the undead from taking over the Drowning City to put him on a new case. Joe's out for a man with otherworldly strength who has been following instructions from the demonic voices in his head to attack citizens. It's up to Joe to crack this case, but with his own demons to wrestle with this won't be an easy one.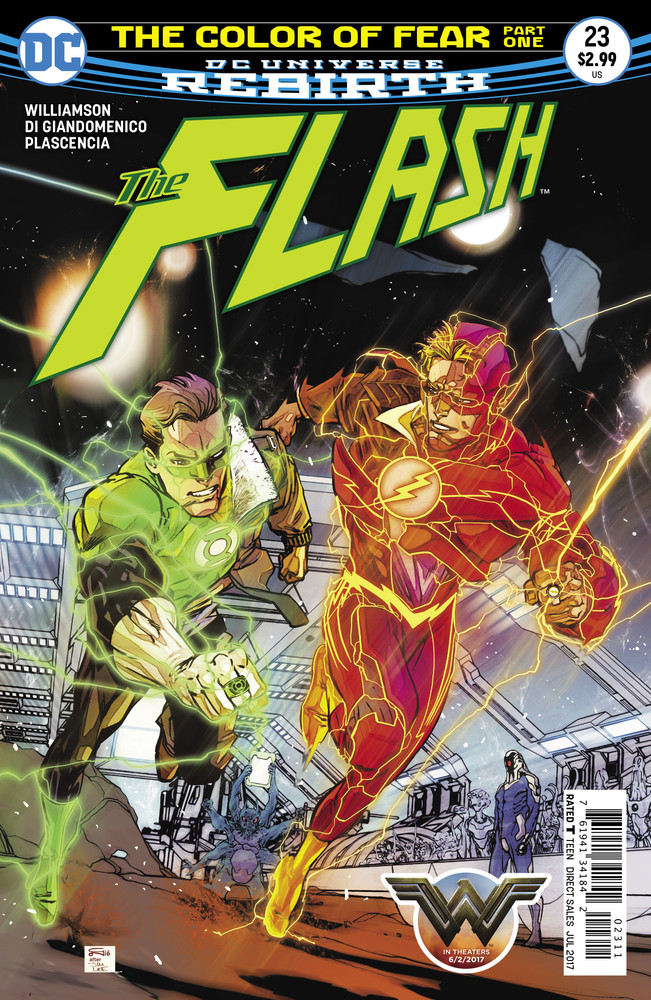 The Flash #23
Joshua Williamson continues his critically acclaimed run on The Flash with a prelude to the next story arc "Running Scared". The Flash #23 (MAR170288) finds Barry Allen at a crossroads, as he was forced to lie about his life as the Flash to the women he loves and a rift grows between him and his young partner. When his greatest enemy announces their intent to kill everyone he loves, Barry must make a choice that will launch him into his most incredible mission yet – a siege on the 25th century stronghold of Eobard Thawne!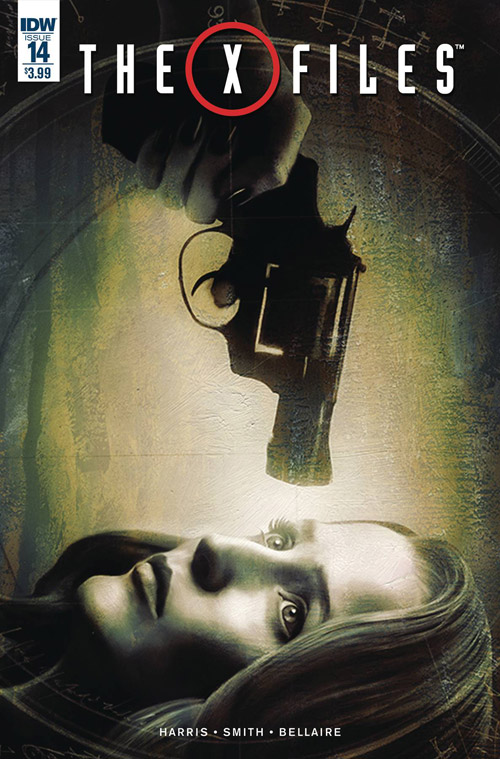 The X-Files #14
Scully is on the verge of discovering a long kept secret that may change the entire world as The X-Files begins the new four part story arc "Resistance" in The X-Files #14 (MAR170549). Firas Ben-Brahim has extended an invitation to Scully after months of silence, but the secret he will reveal may change everything. As the dark secrets Firas have keep come to the light, how will Scully react when she learns what he's hidden from her? These dark secrets will affect Scully, and the rest of the world, forever.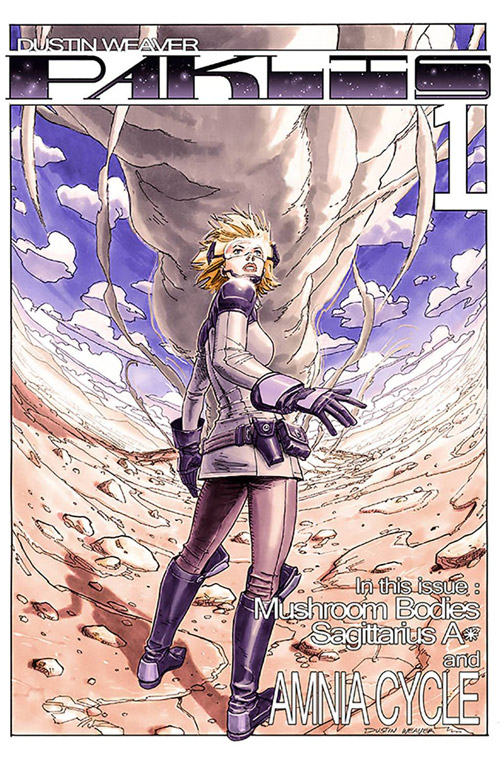 Paklis #1
Image Comics is bringing a new anthology to life from creator Dustin Weaver with Paklis #1 (MAR170691). Containing three stories by Weaver, Paklis wrestles with questions of the unknown with a decidedly sci-fi bent. In the one-shot "Mushroom Bodies", the main character fears becoming complacent in a world of human insects; while in the first chapter of "Sagittarius A*" a war hero goes on a mission to discover his father's dark secrets. Finally as "Amnia Cycle" begins a pair of young pilots must journey into the Shadow Zone to stop a terrible disaster.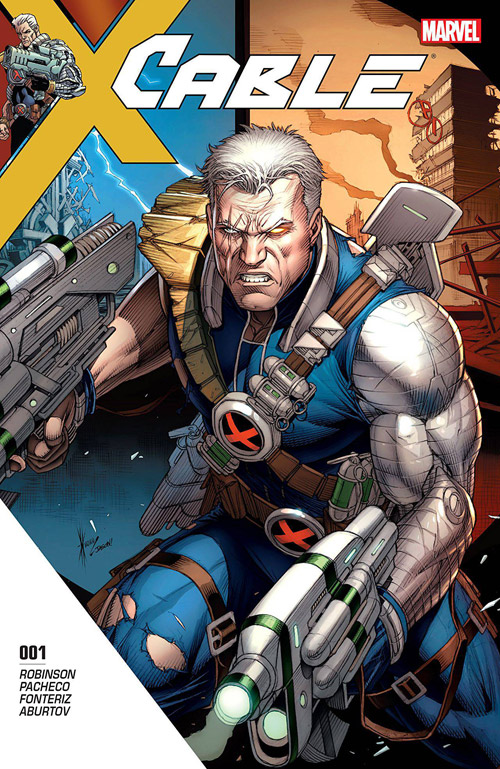 Cable #1
The gun toting mutant Cable returns in an all new series from James Robinson and Carlos Pacheco in Cable #1 (MAR170977). All of time is in the balance as Cable sets off on a high octane chase across history to save reality as we know it. Spanning pre-history to modern day, Cable will do whatever it takes to keep history from unraveling. Fans will love watching their favorite mutant jump from duels at high noon to high-tech sword fights in the far future.
Find more of this week's new releases here!
**********
Andrea Purcell is a Web Content Writer for PREVIEWSworld.com and a part-time assistant to busy comic creators. Her favorite past times are singing karaoke at comic conventions and memorizing obscure trivia about random pop culture.